We are open until 8pm!
Call Now to Set Up Tutoring:
(720) 305-6032
Private In-Home and Online GRE Tutoring in Highlands Ranch, CO
Receive personally tailored GRE lessons from exceptional tutors in a one-on-one setting. We help you connect with in-home and online tutoring that offers flexible scheduling and your choice of locations.
How can a GRE tutor help you?
If you're thinking of applying to graduate school, then you're probably aware of the many benefits of obtaining an advanced academic degree. You'll have greater employment opportunities, possibly leading to a higher salary, more recognition, and overall career growth. In order to get these benefits, however, you'll first need to get into the right graduate school. By scoring well on the Graduate Record Examination, or GRE, you might be letting admissions officers know that you've got what it takes to try to succeed at their institution. In order to try to help you put your best foot forward, our educational directors in Highland Ranch, CO, can locate a GRE tutor who might help you pursue your goals and excel on your exam.

When you work with a private tutor, you'll get experienced instruction on analytical writing, quantitative tasks, and verbal reasoning. In addition to helping you on these topic areas, your tutor can also show you how to navigate the exam's nearly four-hour time span. The most important aspect of one-to-one tutoring, however, is the control you'll have over pacing and content. Unlike a cram class or study group, you might be able to determine how much time is spent on analogies, for example, and how much time is spent on isolating main ideas. You'll also be free to ask as many questions as you want, with immediate answers given in real time, and constant feedback that lets you know how you're doing. If that sounds right for you, contact our educational directors in Highland Ranch today to find GRE tutors to try to help you address all of your problem areas.

When you call, you might be gaining the additional benefit of flexible scheduling. Your tutor will be able to meet you at the times and locations that are most convenient for you, with no need to modify your daily routine. You can study analytical writing methods in the focused environment of your local library, or investigate the ins and outs of argument critiques in the comfort of your own home. Varsity Tutors' online live learning platform will even allow you to get face-to-face instruction over the Internet. That means you'll never have to miss a session. For help connecting with flexible GRE tutors in Highland Ranch, contact the educational directors at Varsity Tutors.

Why not walk into your exam with confidence? With the assistance of an expert GRE tutor in Highland Ranch, CO, to try to help you prepare, you can! Take the first step towards success and call today!
Recent Tutoring Session Reviews
"During this session we focused on physics, specifically topics that are covered in Physics II.  We studied the electrostatic force, gravitational force, electric fields, and potentials.  The student grasped all of these concepts and was able to successfully complete the example problems.  We will not meet again for three weeks due to exams and spring break.  For practice, she will do another passage on electrostatics and continue to study genetics from the Biology portion of the exam."
"Reviewed chapter 3 concepts in detail (keeping a journal of transactions, posting to a ledger, distinction between expenses and liabilities, intro to dividends).  Briefly discussed some chapter 4 concepts which were indirectly related to assignment due tomorrow.  Assisted the student with questions 1-5 of the assignment. Most challenging topic: difference between debit and credit accounts.  She found a very helpful diagram she had written in her notes.  I explained that it was merely a convention, like driving on the right side of the road, and I'm confident she will internalize the distinction with some practice."
"Discussed what her class is like and got some background info. on what she knew about physics. Did several kinematics problems. Gave tips to pick which equation to use. Briefly discussed projectile motion."
"The student did a practice ACT at school since our last meeting, and his score report showed great results in both Reading and Science as well as strong pacing on all four sections. We also reviewed ACT Science, and I could see why he did so well on the practice. We then moved on to the weakest subject area on the practice test, which was English. After reviewing that content, I think he will be much better off the next time he practices."
"One hour of the tutoring session was devoted to her algebra test on polynomials on Monday. Then she worked 1 hour of ISEE in the reading comprehension and mathematics achievement portions. She did fairly well on the sections."
"We are still experimenting with what sort of multimedia techniques will help the student learn Spanish. Today we experimented with some other children's cartoons, as well as a movie trailer. However, the best thing is still the Spanish Cuentos with subtitles. I'm going to be looking for a movie dubbed in Spanish with Spanish subtitles, particularly Harry Potter - that could be a good way."
"We reviewed chemistry for the semester 1 final exam. We went through a chemistry packet the student was given by her teacher. We went through balancing reactions, the types of reactions and naming elements."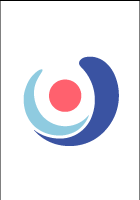 "The student and I had a good session going over the type of question she most struggles with and talking through strategies to approach them. We also covered the essay section, discussing how to best prepare an essay and what the test-takers would be looking for in a high-scoring essay."
"The student and I reviewed a series of sentences and paragraphs. He did not understand the usage of specific words or phrases. He is learning quickly but needs more practice with the vast amount of phrases in the English language that change the meaning of the words within them."
"Today the student and I finished up the vocabulary chapter and it is clear that she is catching on and remembering a lot of the words we have gone over. We then moved on to the text completion question type; It is clear that she is learning to use process of elimination to help her excel on this question type. We will continue with text completion next time and move on to sentence equivalence."
"For this lesson, the student and I worked on the Verbal Reasoning section of the GRE. We went over general strategies and approaches for the section, what types of questions would be asked, and did some practice questions. Of the easy and medium questions we went through, she got most of them right! She will continue to build her vocabulary and practice doing the section on the computer."
"The student and I covered test questions, specifically covering questions with text completion and reading comprehension. He is getting better at using process of elimination and discerning what the question is asking. He is getting better with practice, and he will continue working on his own in the test prep book in between sessions."
Nearby Cities:
Boulder GRE Tutoring
,
Lakewood GRE Tutoring
,
Golden GRE Tutoring
,
Arvada GRE Tutoring
,
Denver GRE Tutoring
,
Longmont GRE Tutoring
,
Broomfield GRE Tutoring
,
Northglenn GRE Tutoring
,
Wheat Ridge GRE Tutoring
,
Lafayette GRE Tutoring
,
Louisville GRE Tutoring
,
Erie GRE Tutoring
,
Federal Heights GRE Tutoring
,
Superior GRE Tutoring
,
Colorado GRE Tutoring
Nearby Tutors:
Boulder GRE Tutors
,
Lakewood GRE Tutors
,
Golden GRE Tutors
,
Arvada GRE Tutors
,
Denver GRE Tutors
,
Longmont GRE Tutors
,
Broomfield GRE Tutors
,
Northglenn GRE Tutors
,
Wheat Ridge GRE Tutors
,
Lafayette GRE Tutors
,
Louisville GRE Tutors
,
Erie GRE Tutors
,
Federal Heights GRE Tutors
,
Superior GRE Tutors
,
Colorado GRE Tutors
Call us today to connect with a top
GRE tutor in Highlands Ranch, CO
(720) 305-6032