Call Now to Set Up Tutoring:
(847) 840-2442
Private In-Home and Online Math Tutoring in Highland Park, IL
Receive personally tailored Math lessons from exceptional tutors in a one-on-one setting. We help you connect with in-home and online tutoring that offers flexible scheduling and your choice of locations.
How can a tutor assist you in conquering Math?
Understanding and applying basic math principles is a vital part of success throughout one's life. As a result of how important a foundation in math is, children are taught arithmetic at an early age. If you are the parent of a student who is struggling with math, consider placing them in one-on-one sessions to allow them to get the assistance they need. While everyone needs at least simple math skills in life, excellent math skills could help your child with future jobs and careers. Many well-paying jobs require strong math skills. Oftentimes, people don't spend as much time as needed on the basics. This could create problems for the child as time goes by, making classes more challenging. No matter your child's difficulties, an expert math tutor in Highland Park, IL, will provide them will the tools needed to learn.

Call Varsity Tutors' educational directors in Highland Park to get started with math tutoring. We will start by selecting the most ideal tutor for your child's needs. The selected tutor will then run some simple diagnostics, discovering exactly what the student struggles with most and any potential educational gaps that may be causing problems. After that, your child's tutor can establish a personalized learning plan, tailored to their specific needs. Your son or daughter's tutor will provide immediate feedback and assistance. This way we can make sure to stop letting questions grow and stop them from becoming problem points later.

Your tutor can meet with your child on your own terms. That means that it is possible to pick the time and place of every location. While a wide range of students enjoy studying in the comfort of one's own homes, you or your child can meet for sessions at the library, on campus, or somewhere else around your neighborhood. If your child isn't able to meet in person, they can study over the computer through our face-to-face online platform. This kind of flexibility is not possible in an average classroom environment. Regardless of the concerns you face, we can strive to ensure you find a math tutor in Highland Park, IL, who is right for your child.

One of the primary advantages of one-on-one tutoring is that students are able to learn in a personalized manner. The tutor will carefully plan curriculum in such a way that it complements your child's needs. Your tutor would love to try to help your child succeed in both passing their current math course and in developing a long-term strategies for success. With their increased knowledge, they are going to gain the self-esteem that will set them up to carry on excelling in math for decades to come. For assistance in understanding your child's math course in Highland Park, contact Varsity Tutors.
Recent Tutoring Session Reviews
"We worked practice problems from the topics flagged and previewed the day before. These topics included: graphic conics, solving conic systems, permutations & combinations, sequences & series, and the binomial rule."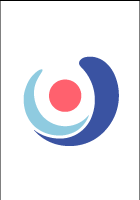 "The student explained to me the concept of a slope and how to calculate one. We also reviewed graphing inequalities. We practiced multiplying 4-digit numbers by 3-digit numbers and said the answers verbally."
"We made it all the way through the textbook, so I just drilled the student on some extra review problems at the back of the book. She got really comfortable at algebraic manipulation and solving linear equations."
"We reviewed the substitution method for 2-D equations and tried a few 3-D problems. Next session, we are going to use the elimination method which is a lot easier and his book even uses elimination in the substitution example problems for 3-D systems."
"The student and I worked on some very difficult trigonometry problems. Additionally, I think these will be concepts that will be dealt with more in a pre-calculus class. The student does extremely well with Law of Cosines, which is very difficult in its own right."
"We went over homework problems and practice problems for the midterm. We went over multiplying and adding matrices, finding the inverse and determinant of a matrix, and proving questions."
Nearby Cities:
Evanston Math Tutoring
,
Skokie Math Tutoring
,
Oak Park Math Tutoring
,
Downers Grove Math Tutoring
,
Des Plaines Math Tutoring
,
Glencoe Math Tutoring
,
Naperville Math Tutoring
,
Oak Lawn Math Tutoring
,
Elmhurst Math Tutoring
,
Lombard Math Tutoring
,
Schaumburg Math Tutoring
,
Lake Forest Math Tutoring
,
Buffalo Grove Math Tutoring
,
Wheaton Math Tutoring
,
Gleview Math Tutoring
Nearby Tutors:
Evanston Math Tutors
,
Skokie Math Tutors
,
Oak Park Math Tutors
,
Downers Grove Math Tutors
,
Des Plaines Math Tutors
,
Glencoe Math Tutors
,
Naperville Math Tutors
,
Oak Lawn Math Tutors
,
Elmhurst Math Tutors
,
Lombard Math Tutors
,
Schaumburg Math Tutors
,
Lake Forest Math Tutors
,
Buffalo Grove Math Tutors
,
Wheaton Math Tutors
,
Gleview Math Tutors
Call us today to connect with a top
Math tutor in Highland Park, IL
(847) 840-2442