We are open Saturday and Sunday!
Call Now to Set Up Tutoring:
(847) 840-2442
Private In-Home and Online Summer Tutoring in Hickory Hills, IL
Receive personally tailored Summer lessons from exceptional tutors in a one-on-one setting. We help you connect with in-home and online tutoring that offers flexible scheduling and your choice of locations.
Recent Tutoring Session Reviews
"Today, the student and I went over the rest of Chapter 8, emphasizing Gene expression as well as Mutations.  She has a quiz on Thursday on Chapter 8, and we will get together on Tuesday to study for it more."
"This was our last session together! I have truly enjoyed working with the student this year; she is such a bright and hardworking student! This session, since it was our last and she was doing standardized testing during her last week of school, we played some logic games. She won quite a few! Even though we were playing games, she demonstrated her mathematical reasoning ability and some great skills she learned this year in pre-algebra (she beat me at factorials!). I know the student will do great in 8th grade algebra next year if she keeps working hard. I gave her my email address so she could email me with any questions about homework during her math camp this summer. I will definitely miss working with her!"
"How to say the following in French:
Hello/Goodbye - Bonjour/Au revoir
Numbers through 5 - un, deux, trois, quatre, cinq
Body parts Heads/Shoulders/Knees/Toes(Feet) - Tete/Epaules/Genoux/Pieds and played the game (using the same tune as the one in English)where one stands up and points to each of these parts and sings along
Dog/Cat - Chien/Chat
Ask for milk/Lait, S'il vous plait.
Thank you/Merci
Colors: Yellow/jaune and Pink/rose
I brought 2 books in French/English that I left with the parents, so the girls could look at them this week before we meet again, Saturday morning, 06/25."
"The student  and I reviewed previous exam material in physics related to kinemetrics.  Specifically, two dimensional bodies in motion, resultant vectors, and sample problems.   We also performed an impromptu experiment demonstrating that all bodies fall at the same rate regardless of the velocity in the "x" dimension."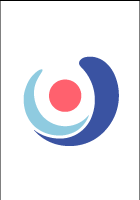 "We went over some math homework and old test scores.  The student  did not do especially well on these tests, but all of her mistakes were minor. She knows how to solve the problems. Therefore, I am going to continue to work on her confidence (since she is  good at math) and work on her focus and ability to take her time on math problems."
"The student's five-paragraph essay has finally been completed, so we spent nearly the entire session defining more vocabulary words. Next week we should finish the list, just in time for his summer break from tutoring."
"We went over some basic techniques used in the verbal part of the ISEE. Along with that, we figured out her weaknesses in math, and I assigned her some tasks (times tables and fraction practice) to complete before our next session."
"The student and I reviewed addition/subtraction of pos/neg integers along with converting percents, fractions and decimals.  Once he understood the concepts we continued by using those skills in word problems.  We will continue to work on word problems next time.  "
"The student has missed some school, so we caught him up on his work. Today's topic was vectors, I showed him proper notation and taught him the difference between a vector and a scalar.  We did notation, magnitude, adding and subtracting vectors for one lesson. The other lesson was about dote product and project tiles, I showed him the formulas to use to calculate correctly."
"Today the student and I covered molecular geometry and molecular orbital theory. At the end of the session she was able to correctly identify the geometry of a molecule based on its electronic arrangement as well as draw a correct energy diagram of the molecular orbitals for any given molecule."
"This session we completed a timed verbal reasoning test and reviewed and discussed incorrect answers. Assigned practice exercises in verbal for next session."
"Had an opportunity to spend a morning at the client's house, working with both Student 1 and younger Student 2. Great news from the mom--Student 1 was able to write his name when signing into school, and she said his letters and speed had greatly improved! The day started off great, and Student 1 and I were able to work on writing and phonics for a solid 45 minutes. While Student 1 took a break, I worked with Student 2 on shapes, colors, and letters."
Nearby Cities:
Aurora Tutoring
,
Crystal Lake Tutoring
,
St. Charles Tutoring
,
Oswego Tutoring
,
Lake in the Hills Tutoring
,
Batavia Tutoring
,
Geneva Tutoring
,
Woodstock Tutoring
,
Huntley Tutoring
,
Yorkville Tutoring
,
North Aurora Tutoring
,
Montgomery Tutoring
,
Whitewater Tutoring
,
Fort Atkinson Tutoring
,
Campton Hills Tutoring
Call us today to connect with a top
Summer tutor in Hickory Hills, IL
(847) 840-2442