We are open until 8pm!
Call Now to Set Up Tutoring:
(847) 840-2442
Private In-Home and Online History Tutoring in Hazel Crest, IL
Receive personally tailored History lessons from exceptional tutors in a one-on-one setting. We help you connect with in-home and online tutoring that offers flexible scheduling and your choice of locations.
Recent Tutoring Session Reviews
"Worked on writing conventions for writing formulas. Learning the "language" of math for right now. Will hopefully save some time when he starts writing more complicated formulas for class.

No follow-up session scheduled, waiting for more details on another class."
"Worked through volume, surface area, and lateral area for geometric solids. First I explained each concept and created a study sheet. Then she created her own study sheet. Then she taught me the material. Although at first she was very hesitant, by the end her confidence was greatly improved, and she took on the test review without help from me or the study sheet."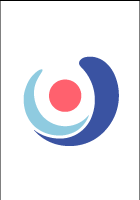 "Functions:  1. Reviewed assigned homework and vocabulary (family members and home).  2. Spoke of birthday celebrations in Spanish-speaking countries.  3. Reviewed how to tell what you have and have to do (obligation).  4. Discussed how to tell someone what you were going to do (immediate future.) 5. Studied about what belongs to you and others.  6. Role-played discussions.  7. Discussed important ways to be successful in the foreign language class. 8. Assigned an extensive review, giving him 4 days to complete the assignment before I meet with him on Monday.  Structure:  tener, tener + que + infinitive, ir + a + infinitive;  passive adjectives. I also expressed the importance of using the CD's I loaned him (for listening comprehension and speaking practice) and studying daily for at least 20 minutes."
"We finished going over the math packet from last week and started talking about strategies, types of questions, and drills for the science section of the exam. I gave her a packet to complete for next week. She also took a full exam during the week, and will go over that next week as well."
"The student and I began by discussing what her weaknesses are on the SAT. She mentioned that she had the most trouble with reading and time management. I started off teaching her a strategy for sentence completion, and then we worked for a long time on reading comprehension. We ended by doing a grammar overview and starting to work on the writing multiple choice questions."
"We went over her homework assignment, which covered electronegativity. The student had a very good understanding of most of the material, and I mostly pointed her in the right direction and confirmed that she was correct. We spent a little more time working through how elements are changed from atomic to ionic form, and what is happening for different elements."
"The student felt highly confident about his performance on test covering chapters 1 and 2. We reviewed for a test covering chapters 3 and 4, and the session went extremely well. He appears competent and confident."
"We went over topics covered in the student's history, reading, and English finals tomorrow. We went over his study guides in each subject, and he was quizzed over his vocab words. He had a great understanding of the topics, and he felt confident that he will do well on his tests tomorrow."
"We reviewed almost all of chapter 11 pertaining to series, went over Absolute vs Conditionally convergence, ratio test, root test, and then a general review of all the various tests and how to identify when to apply each. This was followed by practical implementation with problems from the book."
"Today the student and I reviewed Spanish pronunciation by using the vocabulary index cards he had prepared for homework. Then we looked at animal cognates. I added adjectives to describe the animals on the vocabulary list. I modeled a basic sentence structure for him to listen to and then read aloud and write. He wrote simple present tense complete sentences describing the animals. Then I showed him how to extend the simple sentences to compound sentences using the transitional phrase "al contrario" to combine the two sentences into one. This is called sentence combining. For homework, he will write compound sentences describing famous people. He will then write compound sentences modeled after the animal practice we did today. He will compare the famous people to one another, showing their contrasting characteristics by using the transitional phrase, "al contrario"."
"After a conjugation review, we went over the homework and then discussed consonant and consonant cluster pronunciation. We then went through some of the chapter 3 vocabulary to practice this. The student has been picking up on pronunciation remarkably well, and seems to have a good ear for some of the trickier sounds of French. After that, we went through a last set of exercises on using complex negation, including one new expression ("nothing but") which she picked up quickly. We ended the session with continuing reading from Le Petit Prince; her reading has gotten noticeably faster, as she seems to have become more comfortable with some of the grammar used and more accustomed to reading in general."
"The student worked on a compare-and-contrast essay he has due on Wednesday. The essay compared two pieces on the death of Martin Luther King. He continued to show improved analytical skills in constructing ideas for the essay."
Nearby Cities:
Evanston History Tutoring
,
Skokie History Tutoring
,
Oak Park History Tutoring
,
Downers Grove History Tutoring
,
Highland Park History Tutoring
,
Des Plaines History Tutoring
,
Glencoe History Tutoring
,
Naperville History Tutoring
,
Oak Lawn History Tutoring
,
Elmhurst History Tutoring
,
Lombard History Tutoring
,
Schaumburg History Tutoring
,
Lake Forest History Tutoring
,
Buffalo Grove History Tutoring
,
Wheaton History Tutoring
Nearby Tutors:
Evanston History Tutors
,
Skokie History Tutors
,
Oak Park History Tutors
,
Downers Grove History Tutors
,
Highland Park History Tutors
,
Des Plaines History Tutors
,
Glencoe History Tutors
,
Naperville History Tutors
,
Oak Lawn History Tutors
,
Elmhurst History Tutors
,
Lombard History Tutors
,
Schaumburg History Tutors
,
Lake Forest History Tutors
,
Buffalo Grove History Tutors
,
Wheaton History Tutors
Call us today to connect with a top
History tutor in Hazel Crest, IL
(847) 840-2442