Call Now to Set Up Tutoring:
(310) 617-6847
Private In-Home and Online Organic Chemistry Tutoring in Hawthorne, CA
Receive personally tailored Organic Chemistry lessons from exceptional tutors in a one-on-one setting. We help you connect with in-home and online tutoring that offers flexible scheduling and your choice of locations.
Recent Tutoring Session Reviews
"Took April 9 ACT: Eng 33, Math 24, Read 27, Sci 24, Comp 27.

Today, we worked on ACT Math and SAT Math, also ACT Science overview."
"Worked out a plan with the student for this semester. He is going to start taking notes in class and keeping organizing his materials into binders. We had some extra time so I helped the student with his English homework. I will be back next week to make sure he is staying organized and doing his work."
"I worked on SSAT math and vocab with Student 1, and went over a few questions from a regular SAT. Then I worked on the lower level SSAT with Student 2 so he could do some analogies."
"The student and I spent one final session preparing him for his third exam which is tomorrow.  He has a pretty good grasp of the mechanics of confidence intervals and hypothesis testing, but the interpretation is sometimes difficult.  We spent quite a bit of time framing the proper interpretation of confidence intervals and p values.  This is linked to the sampling distribution of sample means and the central limit theorem which we also reviewed.  I made up several problems that took him through the construction of null and alternate hypotheses and then conducting hypotheses tests using the empirical rule.  He has been told that the t distribution will not be on this test except that students will be required to know when the t distribution should be used.  We reviewed all topics on the exam.  The student should be very well prepared."
"Today's session consisted of diagnostic testing and interest surveys.  Data gathered from the diagnostic assessment revealed that the student has strengths in understanding order of operations, and some basic multiplication skills. He struggles with multiple-digit multiplication, division, fractions, and geometry (knowledge of shapes and angles). He did demonstrate the use of some math strategies he uses to help him remember and retain information. He also expressed that he needs help with multiple digit regrouping with addition and subtraction."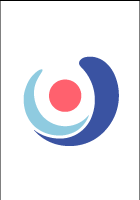 "The student and I began our session by going over the reading section.  We reviewed the different types of passages and types of questions she will see on the exam.  We also went over types of answer choices that can be eliminated and completed a couple of exercises utilizing the strategies.  She and I also went over some of the mathematics on the ISEE and discussed a little bit of algebra.  She has very strong math skills and had no trouble with the math tips and tricks we went over."
"We continued studying for her upcoming midterm. This session we did practice problems on probability and Bayes' theorem, as well as two sample tests. We talked about interpretation of test results and confidence intervals, and discussed the difference between standard deviation and standard error."
"We spent this session discussing the remaining concepts related to action potentials. We also discussed in detail what occurs in the synapse of a neuron and the process by which messages are transmitted across these synapses. Included in this discussion were different types of neurotransmitters and neuromodulators as well as the two types of summation."
"The student will be taking the chapter 7 test tomorrow, so we did a review of all the topics covered on the test. From basic ratios, to setting them up for comparing shapes, and using them to evaluate word problems. He also has another chapter test this week so we'll start work on that once he's done with the current test."
"This was my first session with the student. We reviewed a few things. We looked at classifying different parallelograms, identifying types of angles and calculating missing angles, and the Pythagorean theorem. He had to define the Pythagorean theorem in words and apply the formula to find missing sides. He did a great job, and with a little guidance, he will do well on his upcoming test."
"The student began the session by doing his Math, followed by reading. Next, he re-read Chapter 2 of Flat Stanley. He was able to read 67 words in 1:00 with 2 significant miscues. Lastly, we practice reading fluency by writing 9 of the vocabulary words that the student struggled with and then read them in repetition 4 times."
"Today the student and I worked on his reading comprehension, accuracy, and speed. I introduced parallel structure as well, just to challenge him!"
Nearby Cities:
Malibu Organic Chemistry Tutoring
,
Oxnard Organic Chemistry Tutoring
,
Santa Barbara Organic Chemistry Tutoring
,
Woodland Hills Organic Chemistry Tutoring
,
Santa Clarita Organic Chemistry Tutoring
,
Thousand Oaks Organic Chemistry Tutoring
,
Simi Valley Organic Chemistry Tutoring
,
Ventura Organic Chemistry Tutoring
,
Camarillo Organic Chemistry Tutoring
,
Moorpark Organic Chemistry Tutoring
,
Santa Paula Organic Chemistry Tutoring
,
Agoura Hills Organic Chemistry Tutoring
,
Calabasas Organic Chemistry Tutoring
,
Port Hueneme Organic Chemistry Tutoring
,
Fillmore Organic Chemistry Tutoring
Nearby Tutors:
Malibu Organic Chemistry Tutors
,
Oxnard Organic Chemistry Tutors
,
Santa Barbara Organic Chemistry Tutors
,
Woodland Hills Organic Chemistry Tutors
,
Santa Clarita Organic Chemistry Tutors
,
Thousand Oaks Organic Chemistry Tutors
,
Simi Valley Organic Chemistry Tutors
,
Ventura Organic Chemistry Tutors
,
Camarillo Organic Chemistry Tutors
,
Moorpark Organic Chemistry Tutors
,
Santa Paula Organic Chemistry Tutors
,
Agoura Hills Organic Chemistry Tutors
,
Calabasas Organic Chemistry Tutors
,
Port Hueneme Organic Chemistry Tutors
,
Fillmore Organic Chemistry Tutors
Call us today to connect with a top
Organic Chemistry tutor in Hawthorne, CA
(310) 617-6847