Call Now to Set Up Tutoring:
(310) 617-6847
Private In-Home and Online Computer Science Tutoring in Hawthorne, CA
Receive personally tailored Computer Science lessons from exceptional tutors in a one-on-one setting. We help you connect with in-home and online tutoring that offers flexible scheduling and your choice of locations.
Recent Tutoring Session Reviews
"The student is working on a simple grade-tracking program. Using classes, he has a student who has N number of grades. He has to do basic data manipulation on the internal data. We are working on the various methods defined for the course."
"The student takes excellent notes, which is good for his upcoming open note exam--especially for vocabulary terms. He also knows C++ syntax very well. The part he seems to be struggling with the most is going through iterations line by line. Also, while he understands the difference between pass by reference and pass by value, he doesn't understand exactly why there's a difference. I'd say the most important thing for him to work on is understanding loops: following and writing them. This can be done from looking at labs, previous assignments, and online resources. For our next session, I will write practice problems involving writing loops."
"The student wrote a program to input grades into an array, determine the mean and median, then output the sorted array, with five elements per line. He had issues with passing parameters to the mean and median functions, and writing the functions themselves. After I showed him how to code them, he understood what the code was doing. We will get together again during the week, and probably next Sunday."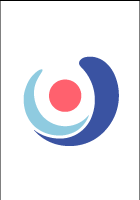 "This session was devoted to a relatively straightforward lab on queues and stacks. The student understood the content fairly well. We'll continue to work on that in our next session."
"We cloned a repository locally and followed the BUILD.md instructions for building ArduCopter with Waf. We changed some of the source code, re-ran Waf, and saw our change reflecting in the execution of the binary.

I encouraged the student to download Homebrew so he can start learning how to build Gource for visualizing the evolution of Git repos to get more of a sense of how the ArduPilot project works.

The skills I taught him are prerequisites and necessary for him to be able to contribute to the ArduPilot project.

Next time I hope he will share his screen and show me that he knows how to use Brew to install Waf, Gource, etc., and clone ArduPilot to build it himself for his drone's PixHawk architecture."
"The student and I went over his homework for his AP CS course that he is going to be taking after summer. He understood most of the work. He just needs some help with arrays. He was very focused and worked hard to get his work done. During our next session, we will focus on arrays."
Nearby Cities:
Malibu Computer Science Tutoring
,
Oxnard Computer Science Tutoring
,
Santa Barbara Computer Science Tutoring
,
Woodland Hills Computer Science Tutoring
,
Santa Clarita Computer Science Tutoring
,
Thousand Oaks Computer Science Tutoring
,
Simi Valley Computer Science Tutoring
,
Ventura Computer Science Tutoring
,
Camarillo Computer Science Tutoring
,
Moorpark Computer Science Tutoring
,
Santa Paula Computer Science Tutoring
,
Agoura Hills Computer Science Tutoring
,
Calabasas Computer Science Tutoring
,
Port Hueneme Computer Science Tutoring
,
Fillmore Computer Science Tutoring
Nearby Tutors:
Malibu Computer Science Tutors
,
Oxnard Computer Science Tutors
,
Santa Barbara Computer Science Tutors
,
Woodland Hills Computer Science Tutors
,
Santa Clarita Computer Science Tutors
,
Thousand Oaks Computer Science Tutors
,
Simi Valley Computer Science Tutors
,
Ventura Computer Science Tutors
,
Camarillo Computer Science Tutors
,
Moorpark Computer Science Tutors
,
Santa Paula Computer Science Tutors
,
Agoura Hills Computer Science Tutors
,
Calabasas Computer Science Tutors
,
Port Hueneme Computer Science Tutors
,
Fillmore Computer Science Tutors
Call us today to connect with a top
Computer Science tutor in Hawthorne, CA
(310) 617-6847