We are open until 8pm!
Call Now to Set Up Tutoring:
(310) 617-6847
Private In-Home and Online Summer Tutoring in Hawaiian Gardens, CA
Receive personally tailored Summer lessons from exceptional tutors in a one-on-one setting. We help you connect with in-home and online tutoring that offers flexible scheduling and your choice of locations.
Recent Tutoring Session Reviews
"The student and I worked on two of her chemistry assignments. The first required us to understand the colligative properties of solutions and the relationship between the molality of a solution and the elevation of its boiling point or the depression of its freezing point. The student did well with these straightforward calculations.

The second assignment dealt with converting units based on the stoichiometry of a chemical reaction. By the end of our session, the student seemed to understand the process for converting between concentration, volume, mass, and moles well, though she should practice more with setting up and balancing chemical equations."
"The student and I crafted a thesis and an outline for a paper. He said he would write the rough draft this week and share it with me. The final paper will be due the day after our next session."
"We did a reading comprehension worksheet from school.  The student did very well on this.  We also practiced mathematical problem solving while drawing pictures.  We than read in the book "Clementine," which is a school assigned book."
"This was our last session before the student goes on break.  We did an overall review of Physics, Chemistry, and Organic Chemistry.  Problems we worked on include acid-base titrations, thermodynamics, and reactions of ketones."
"Reviewed what the student missed on the science quiz and covered using root words and prefixes to determine certain biology vocabulary terms missed on the quiz. We went through her math homework packet/quiz review sheet and did the problems she struggles with. We also covered mathematical properties of addition and multiplication and discussed re-wording word-to-equation problems to make them easier to represent with symbols."
"We started functions of multiple variables - the first step into Multivariable Calculus! The student characteristically took it in stride, but needed more examples than usual because the idea of ignoring variables is so foreign. By the end she was deriving with no problem."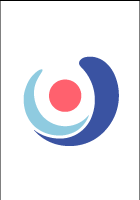 "We looked over the student's work in history. She also had a list of assignments for this week. We asked the teacher about these and he broke down exactly what she needed to do. She has an essay due Monday and other assignments that are ongoing. I also helped organize her math binder (which was her homework) and her history binder. We outlined her homework for other classes including English, and then I told her to work on her biology portfolio. I reminded her of what the biology teacher had outlined and coached her through the assignment."
"The student and I reviewed vocabulary words then made flash cards for the next section of vocabulary words to memorize.  Then we practiced syllables and sentence completion strategies by using examples from the book.  We ended the session by completing a practice test for both syllables and sentence completion. We are practicing how to use the context of the sentence/question to make an educated guess before looking at the answers.  He gets more answers correct when using this method and is less confused by the answers."
"We finished all the missing work and tonight's homework on vectors. We also did some of the problems in the SAT book in the math section. I feel like she knows the material from the last unit really well. The vectors were pretty easy for her."
"
During this session, the student and I worked on the planning process. She reviewed the steps on her own, and then we went over them together and discussed the reasoning behind the steps. I then gave her a prompt and she went through the entire planning process (through outlining). We focused on her thesis statement and incorporating both major ideas and specific details."
"Today we talked about Gas Laws and the background into gases. We worked ahead a little as we established a base knowledge of gases and in talking about his homework. He also worked through his homework and outlined the best study methods for learning gas laws. We tried to be focused on Dalton's law and molecular kinetics as that was the subjects of his homework."
"The student and I spent our half session reviewing material related to his most recent geometry exam on proving triangles similar. After our previous week's session, I was entirely confident in his ability to solve all types of questions from this unit. After repeating several different problem types, taking the time to draw out every triangle and every proof, I am hopeful that he now understands the process. We spent our session catching him up on several of his math assignments that introduced function translations/transitions, and then finding the domain/range/zeroes."
Nearby Cities:
Malibu Tutoring
,
Pacific Palisades Tutoring
,
Oxnard Tutoring
,
Woodland Hills Tutoring
,
Santa Clarita Tutoring
,
Thousand Oaks Tutoring
,
Simi Valley Tutoring
,
Ventura Tutoring
,
Camarillo Tutoring
,
Moorpark Tutoring
,
Santa Paula Tutoring
,
Agoura Hills Tutoring
,
Calabasas Tutoring
,
Port Hueneme Tutoring
,
Fillmore Tutoring
Nearby Tutors:
Malibu Tutors
,
Pacific Palisades Tutors
,
Oxnard Tutors
,
Woodland Hills Tutors
,
Santa Clarita Tutors
,
Thousand Oaks Tutors
,
Simi Valley Tutors
,
Ventura Tutors
,
Camarillo Tutors
,
Moorpark Tutors
,
Santa Paula Tutors
,
Agoura Hills Tutors
,
Calabasas Tutors
,
Port Hueneme Tutors
,
Fillmore Tutors
Call us today to connect with a top
Summer tutor in Hawaiian Gardens, CA
(310) 617-6847