Call Now to Set Up Tutoring:
(847) 840-2442
Private In-Home and Online Latin Tutoring in Harvey, IL
Receive personally tailored Latin lessons from exceptional tutors in a one-on-one setting. We help you connect with in-home and online tutoring that offers flexible scheduling and your choice of locations.
Recent Tutoring Session Reviews
"Worked with the student on dividing with Decimals.  Left a diagnostic test for him to take so we can identify the areas where he needs help.   Agreed to tutor the student on Mondays and Thursdays at 6:00 going forward."
"Reviewed the relationship between f, f', and f" because Student 1 had low marks from those chapters, then practiced u substitution until both students were comfortable, and finished by starting on the review packet."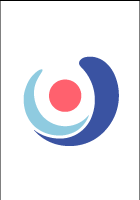 "Today we reviewed a couple of the verbal reasoning sections: analogies and synonyms. We also went over the resources that will be used for studying: vocab list, common roots sheet, and the SSAT prep book."
"The student and I met from 2-4 pm. We went over the remaining lectures from week 17 and completed week 18 concepts regarding organic chemistry, phospholipids, and the lipid bilayers which make membranes. We also covered the statistics concepts relating to z-score and one-tailed or two-tailed tests."
"I helped the student understand her math homework today. In addition, we did a few more challenging problems and talked about why the math she is learning right now is needed. She seemed excited to understand and be able to execute the problems."
"Today the student  and I focused on the reading section again.  We went over the three sections that she had done from a new practice test. Her reading score improved from 350 to 420, but this is still really far from where she wants to be. We went through all the questions she had missed in the reading section.  When we go over the passages, she seems to understand them conceptually. For this week, I told her to focus on improving vocabulary in instead of doing more practice sections."
"We covered introductory statistics (descriptive statistics, such as mean, median, mode, quartiles, etc.). We then worked on discrete distributions, starting with an introduction to probability. The discrete distributions covered include the binomial distribution and the Poisson distribution."
"Student 1: today we reviewed his homework assignment on solving radical equations. Student 2: today we reviewed her assignment. We covered sample spaces, random integer generation on the calculator, tree diagrams, and the multiplication rule."
"The student took a full math test today. He is getting strategic about when to skip a problem instead of guessing. He can do the problems. I think memorizing a short list of common terms (isosceles, for example) would help ensure his success."
"We began to prep for the student's midterm, which is next week. We covered motion with constant acceleration, vectors, and unit conversion in depth. I also printed out a past copy of the exam and we went over the first five questions."
"We covered 3 chapters in the student's chemistry test. We didn't have any major issues and were able to get through a lot of material quickly. She had a little trouble with dot structures but we did a lot of practice to work through it. She is going to work on her assignments before next session."
"We discussed the first three parts of his CS exam. The school moved up the third part to Friday, so the remaining part is this coming Monday. We also reviewed arrays and array lists. We spent about half the session covering two-dimensional arrays, and traversing them. We also covered recursion in depth."
Nearby Cities:
Evanston Latin Tutoring
,
Skokie Latin Tutoring
,
Oak Park Latin Tutoring
,
Downers Grove Latin Tutoring
,
Highland Park Latin Tutoring
,
Des Plaines Latin Tutoring
,
Glencoe Latin Tutoring
,
Naperville Latin Tutoring
,
Oak Lawn Latin Tutoring
,
Elmhurst Latin Tutoring
,
Lombard Latin Tutoring
,
Schaumburg Latin Tutoring
,
Lake Forest Latin Tutoring
,
Buffalo Grove Latin Tutoring
,
Wheaton Latin Tutoring
Nearby Tutors:
Evanston Latin Tutors
,
Skokie Latin Tutors
,
Oak Park Latin Tutors
,
Downers Grove Latin Tutors
,
Highland Park Latin Tutors
,
Des Plaines Latin Tutors
,
Glencoe Latin Tutors
,
Naperville Latin Tutors
,
Oak Lawn Latin Tutors
,
Elmhurst Latin Tutors
,
Lombard Latin Tutors
,
Schaumburg Latin Tutors
,
Lake Forest Latin Tutors
,
Buffalo Grove Latin Tutors
,
Wheaton Latin Tutors
Call us today to connect with a top
Latin tutor in Harvey, IL
(847) 840-2442