Call Now to Set Up Tutoring:
(847) 840-2442
Private In-Home and Online ACT Tutoring in Harvey, IL
Receive personally tailored ACT lessons from exceptional tutors in a one-on-one setting. We help you connect with in-home and online tutoring that offers flexible scheduling and your choice of locations.
Recent Tutoring Session Reviews
"Today the student and I reviewed a practice test he did over the weekend. He did very well on the English portion. On the math portion we discussed his minor mistakes. He also did well on the science section. Next we discussed the basic strategy for the writing section. After practicing this a few times, we returned to science and he worked on a practice test. For the next two sessions we will return to all the sections of the test for a general review."
"Today's session went very, very well. The student will continue to score in the upper 98th percentile of test takers. The only thing holding him back from a perfect score is his tendency to rush. There is almost no occasion in which I explain to him the answers -- and he isn't already a step ahead of me. I look forward to the next session together."
"Today, we covered the ACT essay before launching into math/science homework. Both are doing great in both sections. A few of the question types on the math threw them due to unfamiliarity, but they don't really need to review more content at this point. Despite Science not being on the SAT, they are both very good at this section. I see nothing that should stop them from achieving their expected goal. We're going over practice essays this Thursday just to make sure they transition from the SAT essay to the ACT essay successfully."
"Today we reviewed Reading and Science. The student once again got a 28 in reading. He does well with reading comprehension. As far as making inferences goes, he really just needs to practice taking the test, which should also help with his pacing and test anxiety. He did great in science today as well, only missing a few questions. He seemed to get eager to be done near the end. If he can pace himself and stay focused throughout, I really think he will be at or above his target score of 30."
"We covered the English and reading sections today. We went over general test taking strategies like using time wisely and skipping difficult questions to come back to. We went through three English passages and answered the questions together. We then went through two reading passages and answered those questions together."
"Today we went through multiple choice practice questions in the areas that the student was missing questions in math and writing. We also went through practice reading, and had him write another essay. His multiple choice scores look like they'll be great!"
"Today was our final session. We covered general test taking strategies and reviewed concepts for each portion of the exam. The student has progressed over the course of the past month. Her practice test scores have improved from the teens to the mid twenties, which is in line with her goal of at least a 20 composite score. This week she will spend her free time reviewing mathematics concepts and doing further test practice before her ACT on Saturday."
"We went over the differences between the ACT and the SAT today, and spent the majority of the time on going over an example of the science section, which the SAT does not cover. We discussed strategies to approach the test with, such as answering every question and zeroing on important details."
"We continued ACT prep including word problems, more complex plane geometry, and essay problems. We also reviewed week of, night before,, and day of strategies and prep. I spoke with his mother as well to review where we are."
"The student paced herself perfectly through the practice sections today, and she scored a 32 in Science and a perfect 36 in the Reading sections she took. Furthermore, when she looked over the problems she missed she could always see why the correct answer was right and usually saw her mistake immediately. Since there were so few mistakes to review, we had time to take a mini-English section that was shorter time and fewer problems. She got 43/45 correct, and one of the mistakes was an actual grammar idea she didn't know; Descriptive phrases that open sentences must always be followed by the noun they're describing. With her scores as high as they are, we're fine-tuning."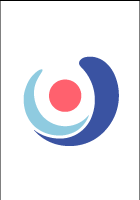 "The student and I reviewed ACT Science and Math during our session together. We talked about different strategies; For instance in math, I asked her to focus on the first 20 questions, since those are the questions that she has the best shot at answering correctly. I also asked her to take her time and map out the question. She is getting better at taking note of the givens and working her way to a solution. I also worked on science strategy with her. She is getting used to interpreting graphs and applying them to problems."
"Today the student and I worked on the reading and science sections of the ACT. On a timed reading test she scored a 29. In the science section, she showed improvement in reading tables. At the end of the session, she better understood where to look on a graph for the information it contained. I did not leave her with extra practice as she has her own books to study from and we are meeting again tomorrow and Thursday."
Nearby Cities:
Evanston ACT Tutoring
,
Skokie ACT Tutoring
,
Oak Park ACT Tutoring
,
Downers Grove ACT Tutoring
,
Highland Park ACT Tutoring
,
Des Plaines ACT Tutoring
,
Glencoe ACT Tutoring
,
Naperville ACT Tutoring
,
Oak Lawn ACT Tutoring
,
Elmhurst ACT Tutoring
,
Lombard ACT Tutoring
,
Schaumburg ACT Tutoring
,
Lake Forest ACT Tutoring
,
Buffalo Grove ACT Tutoring
,
Wheaton ACT Tutoring
Nearby Tutors:
Evanston ACT Tutors
,
Skokie ACT Tutors
,
Oak Park ACT Tutors
,
Downers Grove ACT Tutors
,
Highland Park ACT Tutors
,
Des Plaines ACT Tutors
,
Glencoe ACT Tutors
,
Naperville ACT Tutors
,
Oak Lawn ACT Tutors
,
Elmhurst ACT Tutors
,
Lombard ACT Tutors
,
Schaumburg ACT Tutors
,
Lake Forest ACT Tutors
,
Buffalo Grove ACT Tutors
,
Wheaton ACT Tutors
Call us today to connect with a top
ACT tutor in Harvey, IL
(847) 840-2442