We are open Saturday and Sunday!
Call Now to Set Up Tutoring:
(832) 748-1733
Private In-Home and Online Statistics Tutoring in Harrisburg, TX
Receive personally tailored Statistics lessons from exceptional tutors in a one-on-one setting. We help you connect with in-home and online tutoring that offers flexible scheduling and your choice of locations.
Recent Tutoring Session Reviews
"This was our last session together working on Statistics before the student has his test on the unit tomorrow. We specifically covered more probability and z score methods, equations and interpretations. I taught him how to interpret different z scores using the table and the difference between negative and positive scores in finding probabilities. The student took to it well even though parts of this specific topic can be difficult. Based on the last 3 sessions, I think he is very well prepared for the test. The worksheets he had from class were a great guide once again. To finish, we reviewed how different probability equations when calculating probabilities of AND/OR situations (2 different equations). We reviewed how to calculate variance, z score and standard deviation. He did an awesome job again today, and it has been a pleasure working with him."
"We reviewed transformation of functions. The student wasn't yet comfortable with graphing functions using the different transformations. He understood how to transform functions. We used a visual aid to show how transformed functions should look."
"Vector calculus final exam review: iterated double and triple integrals; reversing order of integration; integration with spherical coordinates; volumes of spherical regions; integration with cylindrical coordinates; average value of functions of several variables; integration in polar coordinates; integration under transformation of variables; vector valued velocity and position function IVP; arclength of curve of intersection of surfaces. Strategies for reducing time spent on calculating integrals (odd, even functions trick). Great student, great attitude. Sent me some of his problems ahead of time."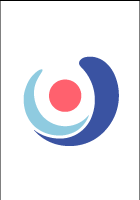 "During this session, we found the solutions of pairs of linear equations by graphing the pairs and finding the point of intersection. We also found the same solutions by setting the linear equations equal then using algebraic principles to find the unknown variables. The student struggled somewhat with graphing the linear equations using only the y-intercept and the slope of the equation. In the next session we will practice this skill further and incorporate virtual manipulatives to help solidify this skill. Her attitude was positive and she is progressing exceptionally well."
"We continued to go over limits and continuity. The students are very active in asking questions and they understands the topics very well. The student may need some additional practice, but definitely has the potential to do well too. I also went over some tricks in calculating limits, such as factoring polynomials before plugging in the limit values and remember what 1/0 or 1/infinity means. The most important concept to remember in limits is what the value approaches, and not what the value necessary equals to. Great job, girls!"
"Tuesday and Wednesday this week were spent helping the student prepare for her final exam she has today. She had been reviewing all last week in school, so she is in good shape. We just went over a few tricky concepts from a review packet she did. It was wonderful working with her this year, and I am excited for her senior year of school and to see where she ends up going for college!"
Nearby Cities:
Pearland Statistics Tutoring
,
League City Statistics Tutoring
,
Texas City Statistics Tutoring
,
Friendswood Statistics Tutoring
,
Rosenberg Statistics Tutoring
,
Alvin Statistics Tutoring
,
Angleton Statistics Tutoring
,
Dickinson Statistics Tutoring
,
La Marque Statistics Tutoring
,
Richmond Statistics Tutoring
,
Seabrook Statistics Tutoring
,
Webster Statistics Tutoring
,
Santa Fe Statistics Tutoring
,
Hitchcock Statistics Tutoring
,
Manvel Statistics Tutoring
Nearby Tutors:
Pearland Statistics Tutors
,
League City Statistics Tutors
,
Texas City Statistics Tutors
,
Friendswood Statistics Tutors
,
Rosenberg Statistics Tutors
,
Alvin Statistics Tutors
,
Angleton Statistics Tutors
,
Dickinson Statistics Tutors
,
La Marque Statistics Tutors
,
Richmond Statistics Tutors
,
Seabrook Statistics Tutors
,
Webster Statistics Tutors
,
Santa Fe Statistics Tutors
,
Hitchcock Statistics Tutors
,
Manvel Statistics Tutors
Call us today to connect with a top
Statistics tutor in Harrisburg, TX
(832) 748-1733