We are open Saturday and Sunday!
Call Now to Set Up Tutoring:
(716) 703-0319
Private In-Home and Online Pre-Calculus Tutoring in Harris Hill, NY
Receive personally tailored Pre-Calculus lessons from exceptional tutors in a one-on-one setting. We help you connect with in-home and online tutoring that offers flexible scheduling and your choice of locations.
Recent Tutoring Session Reviews
"The student did very well today. He was very focused and attentive. His homework assignment consisted of 50 problems on evaluating, expanding, and collapsing logarithms and natural logarithms. He really got in the groove today and was able to finish them very fast. We had time to work on his next assignment which consisted of 20 problems focusing on exponential logarithms. These were a little more challenging; however, with some explanation, he was able to complete them all in the remaining time."
"The student did well on her last test, so we didn't have much to review from it - awesome! She worked through her next homework assignment. This was mostly working through completing the square to be able to graph functions."
"The student did well tonight! She completed two and a half sessions of homework, working strictly with vectors. The homework consisted of finding the magnitude, vector point, word problems - addition and multiplication. She understands the material, and I think it helps to have someone double check what each concept is and go over the problems with her!"
"The student finished her test corrections. The relevant ideas were slopes, foil, and exponents. We also did PSAT Math. She had difficulty with algebraic word problems, and then in imagining an expression with no solution (solve for parameter "c" in order to cancel out "x" terms, which will leave constants such as 15=10, an impossibility). She is struggling, and math is her least favorite subject but there's progress!"
"The student got a 92% on her first test (after the curve), which is much better than she expected. Today we worked on quadratic, so finding vertex and line of symmetry, standard form, polynomials, end behavior, and how maximum number of zeroes."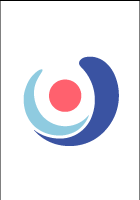 "The student had a list of eight topics on which he would be tested. We worked our way through the list, discussing each. For most of the eight topics, we worked through example problems meant to highlight the different possible scenarios he could see on the test."
Nearby Cities:
Buffalo Pre-Calculus Tutoring
,
Niagara Falls Pre-Calculus Tutoring
,
North Tonawanda Pre-Calculus Tutoring
,
Lockport Pre-Calculus Tutoring
,
Lackawanna Pre-Calculus Tutoring
,
Depew Pre-Calculus Tutoring
,
Kenmore Pre-Calculus Tutoring
,
Tonawanda Pre-Calculus Tutoring
,
Lancaster Pre-Calculus Tutoring
,
Hamburg Pre-Calculus Tutoring
,
East Aurora Pre-Calculus Tutoring
,
Williamsville Pre-Calculus Tutoring
,
Bowmansville Pre-Calculus Tutoring
,
Blasdell Pre-Calculus Tutoring
,
Alden Pre-Calculus Tutoring
Nearby Tutors:
Buffalo Pre-Calculus Tutors
,
Niagara Falls Pre-Calculus Tutors
,
North Tonawanda Pre-Calculus Tutors
,
Lockport Pre-Calculus Tutors
,
Lackawanna Pre-Calculus Tutors
,
Depew Pre-Calculus Tutors
,
Kenmore Pre-Calculus Tutors
,
Tonawanda Pre-Calculus Tutors
,
Lancaster Pre-Calculus Tutors
,
Hamburg Pre-Calculus Tutors
,
East Aurora Pre-Calculus Tutors
,
Williamsville Pre-Calculus Tutors
,
Bowmansville Pre-Calculus Tutors
,
Blasdell Pre-Calculus Tutors
,
Alden Pre-Calculus Tutors
Call us today to connect with a top
Pre-Calculus tutor in Harris Hill, NY
(716) 703-0319