Call Now to Set Up Tutoring:
(847) 840-2442
Private In-Home and Online Summer Tutoring in Hanover Park, IL
Receive personally tailored Summer lessons from exceptional tutors in a one-on-one setting. We help you connect with in-home and online tutoring that offers flexible scheduling and your choice of locations.
Recent Tutoring Session Reviews
"The student and I went over her history paper on mercantilism and her Vocabulary homework. We started organizing her Chemistry notebook. I'd like to get her more organized and am trying to get her to take better notes in Chemistry."
"The student and I focused on the Science section again, and I timed him to make sure he started getting the feel of how much time he had.  He seemed to be hitting the time marks and had a good handle on the fighting scientists section we looked over, in addition to getting it done in a good amount of time.  We talked about what else he could work on before he has to take on the test, focusing mostly on timing himself so he can be as comfortable as possible when he takes the test."
"I had the student proofread and rewrite his report on Anne Frank. He seems to have a lot of trouble with his grammar -- commas where periods should go or just a run-on sentence without any punctuation.   I had him walk me through problems on his math test and tell me how he found his answer. We worked on percentages and surface area. He made progress with both once he was able to slow down and go through the problem step-by-step.  I worked with her on looking at what we want accomplished and breaking it down into a schedule to go by. Today, she read the first chapter of her book and summarized it for me."
"The student and I covered how to calculate standard deviation, and standard error, and what these values mean conceptually. We also discussed null hypothesis, rejecting the null hypothesis (using the p value of the tail), and the alternative hypothesis. We tried to grapple with this using real-life examples and the examples given in the book."
"During this session, the student and I reviewed together the problems from his geometry homework that he had questions on, which were very few. We made a chart together regarding the various geometry formulas (area, volume, perimeter, diameter, radius, circumference.) We then focused the remainder of our time on reading comprehension strategies and practice as well as a brief discussion of the writing portion of the exam. He is to complete a practice exam on his own, which we will review during the final session."
"The student worked on math and reading comprehension. He completed worksheet 4.8 on calculating perimeters in his test prep workbook, and practice set 41 in his math workbook. He continued with working on equations containing variables, addition, and subtraction. He also worked on reading comprehension and analogies. He read his reading workbook and answered questions correctly 95% of the time. He also worked 20 analogies, scoring a 90. He is doing very well inferring the definitions of unfamiliar words, when read in context of a sentence or paragraph."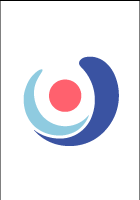 "The student and I reviewed "illness" terms and then I had him proactively read out names of common foods. His pronunciation was quite good. I also had him practice forming sentences with "I eat" and "I drink," which he kept mixing up. In the second session, we continued learning and reviewing food names until the student pronounced them correctly."
"First meeting with the student. As the previous tutor noted, she seems to be a very intelligent girl. We went over the math and critical reading sections of the SAT. The biggest thing I noticed was that she needed to work on her vocabulary a little bit (memorizing hundreds of SAT words is tough work!). I look forward to meeting with the student in a couple weeks."
"Today the student and I worked on Physics. We covered the concept of specific heat, as well as the properties of gases, liquids, and solids. We delved a bit into the theory of thermodynamic energy and its transfer."
"It was our first session, so we talked about the student's goals and worked on conversation and reading. The student is at an advanced level with great pronunciation. She also is able to explain complex ideas with few errors."
"We revisited a few problems that we had skipped earlier, and we solved one of them. Leaving problems and coming back to them with fresh eyes is a great strategy. The student had a few general questions from the test, and we talked about when to apply Law of Sines and Cosines, and when you can use trigonometric ratios. Then we proceeded through her questions."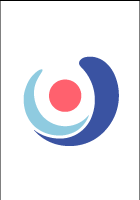 "Today the student and I covered going over her critique and epidemiology homework. Her critique covers all of the concepts covered so far including study design, exposure/outcome measurement, selection bias, information bias, confounding/effect modification, and interpretation. She feels a little more comfortable after talking through the concepts she wanted to present for her final critique.

She will finish the remainder of the project, and we will work through that as well."
Nearby Cities:
Evanston Tutoring
,
Skokie Tutoring
,
Oak Park Tutoring
,
Downers Grove Tutoring
,
Highland Park Tutoring
,
Des Plaines Tutoring
,
Glencoe Tutoring
,
Naperville Tutoring
,
Oak Lawn Tutoring
,
Elmhurst Tutoring
,
Lombard Tutoring
,
Schaumburg Tutoring
,
Lake Forest Tutoring
,
Buffalo Grove Tutoring
,
Wheaton Tutoring
Call us today to connect with a top
Summer tutor in Hanover Park, IL
(847) 840-2442