We are open until 8pm!
Call Now to Set Up Tutoring:
(214) 206-7940
Private In-Home and Online Summer Tutoring in Haltom City, TX
Receive personally tailored Summer lessons from exceptional tutors in a one-on-one setting. We help you connect with in-home and online tutoring that offers flexible scheduling and your choice of locations.
Recent Tutoring Session Reviews
"The student and I worked on Chemistry. We discussed significant digits, scientific notation, and "rate pairs". She will continue to read ahead in the lessons, note questions she has, and we will go over them together. This lesson was pretty easy for her, so she is doing very well with independent study!"
"The student and I met from 12:05 to 2:05. We focused on the midterm exam corrections to bring her score up. The majority of the questions were now answered by her on first try without needing any other resources. This proves that she now has mastery of the concepts leading up to the midterm."
"The student and I went through a number of subtraction worksheets and went through the two and four multiplication tables. We also went through some multiplication flashcards. She was having some difficulty with subtraction that involved regrouping and zeros in the numbers, but she became more comfortable after the first few problems. At our next session, we will do a brief subtraction review. We will also continue to work on multiplication."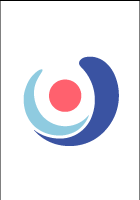 "The student and I went over his homework on the addition, subtraction, and multiplication of polynomials. Afterwards, we worked on his biology lab dealing with blood pressure, cardiac output, and cardiac efficiency."
"During today's session, we discussed a significant amount of the student's homework for Chapter 5, which included factoring binomials and trinomials, the difference of squares, and the sum or difference of cubes. This new material is challenging, but the student did well.  We ended by reviewing the student's test from last week."
"We went over the concepts of linear programming in the context of optimizing or minimizing in real life situations through practice with word problems. The student did well with setting up the inequalities and the understood limits."
"In preparation for her test Thursday, the student and I practiced both sections (quantitative and verbal). We focused mainly on quantitative comparison and sentence completion. I was very impressed with her speedy success in both sections!"
"The student and I met to work on Chemistry again.  Today we reviewed Equilibrium and moved on to Acid Base chemistry.  We went slowly through the different types of strong/weak acids and bases, and calculation of pH."
"The student had a very good session today.  He was able to count 0-100 in English without any prompting, and 0-69 in French.  With a little help he was able to get through 70-100 in French as well.  He also did much better at identifying numbers and letters at random in both English and French.  We reviewed days of the week, as well as some other vocabulary (boy, girl, dog, cat, colors, etc.). As a reward for being so cooperative today, we did an activity in his French activity book."
"Because the student was not accustomed to doing an outline, I showed him the benefits of making one, which he found was very helpful. With the outline, we were able to complete a first draft of his assignment within our allotted session time."
"The student and I reviewed the critical reading and math assignments I gave him the previous week. He performed well overall, and with a little bit of practice, he'll continue to get better. I spent some time introducing him to the essay portion of the test. The remainder of the lesson we spent actually practicing some strategies for the essay. I had him outline and write portions of an essay and assigned a full length essay for next week. I also left more diagnostic tests for math and critical reading. This should help keep these sections moving along even as we focus on the essay."
"The student and I covered algebraic expressions and how to translate verbal expressions into mathematical ones. We also reviewed order of operation problems, and multiplying and dividing fractions and integers."
Nearby Cities:
Fort Worth Tutoring
,
North Richland Hills Tutoring
,
Keller Tutoring
,
Hurst Tutoring
,
Burleson Tutoring
,
Cleburne Tutoring
,
Colleyville Tutoring
,
Watauga Tutoring
,
Benbrook Tutoring
,
Saginaw Tutoring
,
Mineral Wells Tutoring
,
White Settlement Tutoring
,
Forest Hill Tutoring
,
Crowley Tutoring
,
Azle Tutoring
Call us today to connect with a top
Summer tutor in Haltom City, TX
(214) 206-7940