Call Now to Set Up Tutoring:
(214) 206-7940
Private In-Home and Online German Tutoring in Haltom City, TX
Receive personally tailored German lessons from exceptional tutors in a one-on-one setting. We help you connect with in-home and online tutoring that offers flexible scheduling and your choice of locations.
Recent Tutoring Session Reviews
"We worked on Punnett squares/dihybrid crosses and talked a little about codons, but the student will review these concepts again with her dad to make sure they make sense. We went over Spanish and I quizzed the student on vocabulary, pronouns, and how to conjugate various verbs."
"The student had taken practice verbal and reading sessions during the week, so we reviewed those, focusing on the reading section because it had been a while since we touched on that. We reviewed universal reading strategies (taking a 5-second break; paying attention to change-in-direction or same-direction words; looking at where the author starts out compared to where she ends up; paying attention to author's tone and to differences in genre; eliminating answer choices that are too extreme or that are synonymous with another answer choice) and went over some of the passages that she had a hard time with on the practice sections. We also did some vocab review, and I encouraged her to keep putting in time with the vocab list."
"In this session, the student and I reviewed the analogies that she missed on her practice test. We worked through many different math problems that covered a range of what would be tested on the admissions test.  She learned how to divide fractions, and she completed these problems accurately once we had gone over the concept. Lastly, we went through practice admissions test math questions together, and she did very well with these questions."
"We worked on multiplication facts by playing a game.  We used my computer to play some math games using place value.  Her mother and I discussed the student working at home on multiplication facts and drills. We can review during our sessions and focus on some of the processes of long division and multiple digit multiplication. Topics/skills in progress: multiplication facts, place value working toward long division, and multiple digit multiplication."
"Student 1 and I were working on chapter 8 again. This chapter 8 included slope, y-intercept, and graphing. She did better today. We finished half of the work in today's session.  Student 2 and I worked on measurement of angles in a triangle. I went over using a compass. She had to understand the difference between isosceles, right, and scalene triangles."
"The student and I went over a number of problems related to simultaneous equations (we discussed when to use elimination vs. substitution and when to add equations vs subtracting equations). We also went over problems involving consecutive integers, consecutive even integers, and consecutive odd integers, and basic exponent rules. Finally, we began to create a summary of key concepts with examples that she can use as a study guide when studying for standardized tests."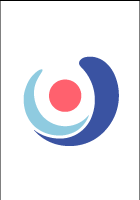 "The student took his English test on Wednesday and felt that it went all right. We reviewed a practice Math exam in preparation for his Math section on Friday. He seems to know the material well, but makes simple mistakes and doesn't have confidence in his first instinct. I talked with him a bit about relaxing and how to narrow down multiple choice questions."
"The student was able to complete all of our "questions answered" goals within the allotted time constraints today! We'll continue to work on developing her essay writing skills within the 25 minute time."
"The student finished a timed practice test (only the math section- she had done the rest on her own) and finished with tons of time left.   We did some practice with algebra. We also did a few reading practice passages, which he did very well on. Also did some practice with sentence completion."
"The student retook his tests today. He had already written two essays, so our session consisted of only grammar exercises. He told me that he felt confident about his essays on the test, and he assured me that he wrote a page for each one and that he wrote them in the form that we have been working on. I look forward to seeing his grades."
"The student and I had a great session. We worked on /th/ and /au/ sounds. He struggles a bit with knowing when to pronounce the sound. But with practice I think he will be a quick learner. We also discussed the effect of rate on public speaking."
"We made a punctuation chart drawing the period, comma, apostrophe, and quotation marks, with a short note of what they do and when to use them. I also quizzed him on his 3 times table, since he had a test on that week."
Nearby Cities:
Fort Worth German Tutoring
,
North Richland Hills German Tutoring
,
Keller German Tutoring
,
Hurst German Tutoring
,
Burleson German Tutoring
,
Cleburne German Tutoring
,
Colleyville German Tutoring
,
Watauga German Tutoring
,
Benbrook German Tutoring
,
Saginaw German Tutoring
,
Mineral Wells German Tutoring
,
White Settlement German Tutoring
,
Forest Hill German Tutoring
,
Crowley German Tutoring
,
Azle German Tutoring
Nearby Tutors:
Fort Worth German Tutors
,
North Richland Hills German Tutors
,
Keller German Tutors
,
Hurst German Tutors
,
Burleson German Tutors
,
Cleburne German Tutors
,
Colleyville German Tutors
,
Watauga German Tutors
,
Benbrook German Tutors
,
Saginaw German Tutors
,
Mineral Wells German Tutors
,
White Settlement German Tutors
,
Forest Hill German Tutors
,
Crowley German Tutors
,
Azle German Tutors
Call us today to connect with a top
German tutor in Haltom City, TX
(214) 206-7940