Call Now to Set Up Tutoring:
(214) 206-7940
Private In-Home and Online English Tutoring in Haltom City, TX
Receive personally tailored English lessons from exceptional tutors in a one-on-one setting. We help you connect with in-home and online tutoring that offers flexible scheduling and your choice of locations.
Recent Tutoring Session Reviews
"I am concentrating more on introducing an "insider" understanding of conversational American English, culture, and dialectical nuances. Since the student had expressed an interest in picking up some American idioms and other slang, I am explaining word origins and cultural connotations through the historical movements and subcultures they may have emerged from ("cool" and "hipster" from the Beat era of 1950s New York and how other words from the same time period are sometimes used for a self-consciously outdated connotation; "awesome", "rad" and "dude" from the contemporaneous surfer culture occurring on the west coast). This cultural-historical approach seems like a generative area of discussion in regards to providing him with a more grounded, fluid grasp of English, and its variations between regions and contexts. I have also recommended some literature that he may enjoy reading, as a way of becoming more intimate with the language."
"The student completed her two assignments from last session: she did on oral report on a current event-the rain and flooding this week on the west coast, and an informal written email to me. Today's session was mostly conversational practice. She learned some new vocabulary as we discussed films. We spent a large portion of the time working on certain linguistically errors: "th" sound and eliminating her "r" rolling in particular words. We did some facial and tongue exercises in order to teach her physical memory to learn how to make the phonetic sounds she has difficulty with, and to compare/contrast British vs. American English pronunciation of words. She showed progress in her pronunciation of words with "th" in them, and her overall conversational fluency has improved. For next session, she has a word list she will practice and I will send her a link where she can record and practice her speaking as well as watch embedded videos of American pronunciation of words she struggles with."
"We began by looking at the essay the student had written. As in the past, there were very few problems with grammar and vocabulary, but the writing was too general. He still needs to work on thinking of specific examples to support his argument. In this case, he needed to further elaborate some of the examples he mentioned briefly. We then moved on to reading. While he completed an SAT passage about urban ecology, I graded the reading passages he had done for homework. He did excellent on all of these; his reading skills have definitely improved. We reviewed the new vocabulary words I had given him and then did one listening exercise for which he had to explain the regrets that five different people had. This allowed us to also review some grammar we looked at previously. We finished up with a few speaking questions. For homework, I assigned another essay."
"In this session, the student correctly marked short vowels in a passage. I gave him a list of spelling words. He set a goal to learn 2 more words."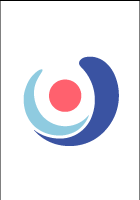 "In this session, we covered a paper the student had written about the movie, Dead Poets Society. We focused mainly on structuring the arguments he was making, so that he could make his point more strongly. I was able to coach him into speaking not from his perspective, but from the perspective of an outsider or the characters. He needs to work on providing more evidence for his arguments, and expanding on what the question wants from him by backing up his argument more thoroughly. We will continue to work on that. He has a great base to a lot of his questions, but he needs to make sure he has the argument and evidence to back them up. He definitely hit his stride near the end of the session, and was able to formulate his own opinions clearly and articulately. He can definitely write stronger papers in the future!"
"In this session, we covered lessons 7 and 8 from the student's course. We went over the final assignment for lesson 7 and much of the assignment for lesson 8. The information involved adding new aspects to sentence diagrams, and she is doing a great job with it. She got her grade back from her midterm, and we are very proud of her score, so she is feeling fairly optimistic about the course."
Nearby Cities:
Fort Worth English Tutoring
,
North Richland Hills English Tutoring
,
Keller English Tutoring
,
Hurst English Tutoring
,
Burleson English Tutoring
,
Cleburne English Tutoring
,
Colleyville English Tutoring
,
Watauga English Tutoring
,
Benbrook English Tutoring
,
Saginaw English Tutoring
,
Mineral Wells English Tutoring
,
White Settlement English Tutoring
,
Forest Hill English Tutoring
,
Crowley English Tutoring
,
Azle English Tutoring
Nearby Tutors:
Fort Worth English Tutors
,
North Richland Hills English Tutors
,
Keller English Tutors
,
Hurst English Tutors
,
Burleson English Tutors
,
Cleburne English Tutors
,
Colleyville English Tutors
,
Watauga English Tutors
,
Benbrook English Tutors
,
Saginaw English Tutors
,
Mineral Wells English Tutors
,
White Settlement English Tutors
,
Forest Hill English Tutors
,
Crowley English Tutors
,
Azle English Tutors
Call us today to connect with a top
English tutor in Haltom City, TX
(214) 206-7940