Call Now to Set Up Tutoring:
(518) 300-4098
Private In-Home and Online Statistics Tutoring in Guilderland, NY
Receive personally tailored Statistics lessons from exceptional tutors in a one-on-one setting. We help you connect with in-home and online tutoring that offers flexible scheduling and your choice of locations.
Recent Tutoring Session Reviews
"We worked on her exam. It covered one sample t tests, two independent samples t tests, two dependent samples t tests, and one-way ANOVA with post hoc comparisons using Tukey's HSD. I assisted with calculations and basic write-ups by providing a template for typical write-ups."
"We worked on her math connect assignment that focused on probability and application of the standard deviation and mean to a bell graph. She is an amazing student; however, any issues she has with the material stems for the ineffective ways the material is presented to her. She is always prepared, organized, and gains understanding once the material is presented in a practical matter. I stress the consistency, positive thinking, and practice by repetition, which she embraces and works her tail off to succeed!! I believe she is on an absolute path to be successful in her classes and her attitude and work ethic only confirm that belief!!!"
"We worked on his project where he had to collect numerical and categorical data. He then had to graph and describe the data. He was struggling a little bit with determining which graphs to use, but we worked it out. We also worked on how to properly label and draw the graphs."
"We worked on the empirical rule. We also looked at combining standard deviations and the effect that would have on the new standard deviation. In addition, we looked at the effect of adding a constant to a data set on the mean and standard deviation. We completed two checkpoints for her class."
"We worked on the structure and style of the student's research paper, including sections on participants, materials, design, procedure, and results. We also began to lay out the discussion section by reading a previous experiment in the same vein."
"We worked through a practice test covering chapters 7, 8, and 9. The material included point estimation and confidence intervals using the binomial, normal, and t distributions. Focus was on identifying the type of distribution needed for a given question. The student has been putting in hard work, and has an excellent handle on the material. By the next session the instructor should have handed back her last test. Her score of 79 is ahead of her goal for the course, but I believe better scores are possible and I plan to review the missed questions at the next meeting. We also discussed writing out and labeling the given information as a helpful strategy for long or multi-part questions."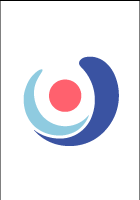 Nearby Cities:
Westminster Statistics Tutoring
,
Connecticut Statistics Tutoring
,
Portland Statistics Tutoring
,
Hartford Statistics Tutoring
,
Waterbury Statistics Tutoring
,
Albany Statistics Tutoring
,
Danbury Statistics Tutoring
,
New Britain Statistics Tutoring
,
Schenectady Statistics Tutoring
,
Bristol Statistics Tutoring
,
Meriden Statistics Tutoring
,
Middletown Statistics Tutoring
,
Troy Statistics Tutoring
,
Shelton Statistics Tutoring
,
Torrington Statistics Tutoring
Nearby Tutors:
Westminster Statistics Tutors
,
Connecticut Statistics Tutors
,
Portland Statistics Tutors
,
Hartford Statistics Tutors
,
Waterbury Statistics Tutors
,
Albany Statistics Tutors
,
Danbury Statistics Tutors
,
New Britain Statistics Tutors
,
Schenectady Statistics Tutors
,
Bristol Statistics Tutors
,
Meriden Statistics Tutors
,
Middletown Statistics Tutors
,
Troy Statistics Tutors
,
Shelton Statistics Tutors
,
Torrington Statistics Tutors
Call us today to connect with a top
Statistics tutor in Guilderland, NY
(518) 300-4098