Call Now to Set Up Tutoring:
(404) 704-6763
Private In-Home and Online Phonics Tutoring in Griffin, GA
Receive personally tailored Phonics lessons from exceptional tutors in a one-on-one setting. We help you connect with in-home and online tutoring that offers flexible scheduling and your choice of locations.
Recent Tutoring Session Reviews
"The students and the tutor worked on correcting their book reports. Each of the students have a book report due on April 15. The students and the tutor worked together to identify areas on each essay that need revised. The tutor clarified portions of each essay that needed clarification and then helped the students refine and correct these areas. The students asked questions about how to present specific portions of each essay and the tutor clarified."
"On Sunday we worked on finishing up her English paper comparing how the novellas Dr. Jekyll and Mr. Hyde and the Time Machine address human nature. We had worked on the papers on several different computers, so we needed to put all the parts together and add in transitions. We also wrote the conclusion, and talked about her homework for the next week. Because she has standardized testing next week and she won't have a heavy workload, she is going to write 2-3 short paragraphs answering some questions about her recent history topics to practice for in-class short answer tests."
"Today, the student and I introduced ourselves to each other, and I learned about some of his interests and his favorite authors. Using these authors and their books, we went over author's intent, finding that an author informs, entertains, persuades, and/or expresses herself when she goes to write, and that this intent guides the form of their work. We also went over poetry terms (stanza, rhyme scheme) and Greek and Latin roots. Next session, we will focus more heavily on informational writing."
"Today, the student and I met for the first time and had a wide-ranging discussion about his work in English class -- what he feels like he needs to improve (setting up and analyzing quotes, structuring his essays) and what he is confident in (we discussed his enthusiasm for writing in History). We reviewed in detail his latest essay, on "The Pearl" by John Steinbeck, and agreed that he would look for a novel to read outside of class so that he can start to make reading more of a habit. He will have an essay assignment on "Of Mice and Men" in a few weeks, so until then we will review old essays and discuss strategies for improving his writing."
"The student and I prepared for his vocab quiz by creating and studying flashcards. He did a great job today."
"During this session, the student and I prepared for her vocabulary test at the end of the week. I quizzed her on all her vocabulary words from her last three chapters in her vocabulary book. I then gave her a short story assignment in which she needs to effectively use all of the vocabulary words. She and I then studied her grammar handout on infinitives. We reviewed the functions of adjectives and adverbs. I also worked with the student's brother for half an hour during this session. He is currently learning how to identify a subject and a predicate in a sentence and when and how to use conjunctions. We practiced writing sentences with nouns and pronouns in order to familiarize him with different subjects he might encounter in his reading. We also identified how conjunctions can be used to connect subjects and predicates. He did a great job listening and demonstrated an excellent aptitude for understanding grammar. All he needs is more practice."
"Assisted construction of book report presentation. Assisted with reading of chapter material and additional student-provided study sheets."
"The student and I did his math homework and he wrote in his writing journal. Student two and I finished his homework packet for the week and then read some stories for vocabulary."
"I worked with student on formulating questions to ask his father about growing up in the 1950's. We also worked on a introduction to his essay."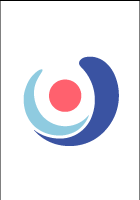 "We started work on expository paragraphs. We also reviewed concepts in ch. 15 and took the ch.15 test."
"The student and I did some AP English practice tests to prepare for her big placement exam next week. I gave her some materials to work on until the exam. Best of luck!"
"We introduced the letter Nn and reviewed all past letters. The student is retaining what she has learned and is making great progress!"
Nearby Cities:
Alpharetta Phonics Tutoring
,
Johns Creek Phonics Tutoring
,
Duluth Phonics Tutoring
,
Marietta Phonics Tutoring
,
Dunwoody Phonics Tutoring
,
Norcross Phonics Tutoring
,
Sandy Springs Phonics Tutoring
,
Decatur Phonics Tutoring
,
Roswell Phonics Tutoring
,
Lawrenceville Phonics Tutoring
,
Athens Phonics Tutoring
,
Atlanta Phonics Tutoring
,
Smyrna Phonics Tutoring
,
East Point Phonics Tutoring
,
Gainesville Phonics Tutoring
Nearby Tutors:
Alpharetta Phonics Tutors
,
Johns Creek Phonics Tutors
,
Duluth Phonics Tutors
,
Marietta Phonics Tutors
,
Dunwoody Phonics Tutors
,
Norcross Phonics Tutors
,
Sandy Springs Phonics Tutors
,
Decatur Phonics Tutors
,
Roswell Phonics Tutors
,
Lawrenceville Phonics Tutors
,
Athens Phonics Tutors
,
Atlanta Phonics Tutors
,
Smyrna Phonics Tutors
,
East Point Phonics Tutors
,
Gainesville Phonics Tutors
Call us today to connect with a top
Phonics tutor in Griffin, GA
(404) 704-6763