Call Now to Set Up Tutoring:
(765) 810-0787
Private In-Home and Online Algebra Tutoring in Greenfield, IN
Receive personally tailored Algebra lessons from exceptional tutors in a one-on-one setting. We help you connect with in-home and online tutoring that offers flexible scheduling and your choice of locations.
Recent Tutoring Session Reviews
"We covered Literal Equations and interpreting equations from graphs. The student was struggling the most with Literal Equations. He had trouble determining which operation to use to best isolate the variable in question. We made a flowchart that took him through a problem step by step that he can use as a reference when he has homework problems in the future. I'm starting to see him gaining confidence in his ability to answer questions correctly, which is a huge win."
"The student and I had continued to work on multiplying polynomials by monomials, and negative exponents."
"We covered x and y intercepts, point-slope and slope-intercept conversion. I talked about strategies for organizing information before attacking the problem to solve. We cleared up the student's questions on slope-intercept and point-slope and associated graphing."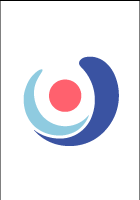 "The student and I covered how to find side lengths when given a square or line. We figured out how to figure out the area of the associated square, and then how to find its side lengths even when the square/line is weirdly oriented. We also covered how to simplify square roots of big numbers, which was helpful in figuring out side lengths. He knew the material beforehand, but was unsure on the reasoning behind doing it in the first place. He struggles a bit in seeing the point in some concepts, but once he understands he is able to do the problems much more easily."
"Today the student and I covered expansion of brackets, solving linear equations (including fractions), collecting like terms, and operations with decimals. Her attitude was excellent. I talked about strategies such as learning style quiz/inventory, use of visual aids and different color pens, step by step methodology and the use of samples of good work, and use of metacognition and questions and answers. The student was working on revision exercises of her textbook and I have encouraged her to continue with the rest of the chapter. She seemed happy and at ease. I was pleased to see her progress by the end of the session as she could work by herself and most of the answers were correct."
"Tonight, the student and I mainly focused on algebra, practicing the addition, subtraction, and multiplication of polynomials. She understood the core concepts well. After taking a break to stretch and energize, she was much more focused. I also noticed she frequently mixed up addition and multiplication at first too, but we switched to a different method for writing our work, which seemed to help. We also briefly reviewed for her science test over cell division."
Nearby Cities:
Indianapolis Algebra Tutoring
,
Louisville Algebra Tutoring
,
Cincinnati Algebra Tutoring
,
Dayton Algebra Tutoring
,
Fishers Algebra Tutoring
,
Carmel Algebra Tutoring
,
Greenwood Algebra Tutoring
,
Lawrence Algebra Tutoring
,
Fairfield Algebra Tutoring
,
Mason Algebra Tutoring
,
Plainfield Algebra Tutoring
,
Brownsburg Algebra Tutoring
,
Beech Grove Algebra Tutoring
,
Zionsville Algebra Tutoring
,
Speedway Algebra Tutoring
Nearby Tutors:
Indianapolis Algebra Tutors
,
Louisville Algebra Tutors
,
Cincinnati Algebra Tutors
,
Dayton Algebra Tutors
,
Fishers Algebra Tutors
,
Carmel Algebra Tutors
,
Greenwood Algebra Tutors
,
Lawrence Algebra Tutors
,
Fairfield Algebra Tutors
,
Mason Algebra Tutors
,
Plainfield Algebra Tutors
,
Brownsburg Algebra Tutors
,
Beech Grove Algebra Tutors
,
Zionsville Algebra Tutors
,
Speedway Algebra Tutors
Call us today to connect with a top
Algebra tutor in Greenfield, IN
(765) 810-0787