Call Now to Set Up Tutoring:
(937) 203-2285
Private In-Home and Online ISEE Tutoring in Greene County, OH
Receive personally tailored ISEE lessons from exceptional tutors in a one-on-one setting. We help you connect with in-home and online tutoring that offers flexible scheduling and your choice of locations.
How can a tutor help your child master the ISEE?
The Independent School Entrance Examination (ISEE) is an important step for students who want to attend a competitive school. The exam, which is available for lower, middle, and upper levels, consists of five sections taken over a nearly three hour period. The concept areas include verbal reasoning, qualitative reasoning, reading comprehension, and math achievement. If you are looking to give your child an academic edge, Varsity Tutors can match you up to a personal tutor to try to help your child prepare for the ISEE.
No matter how busy your schedule is, tutoring options are available. A tutor will meet you and your child anywhere that is convenient for you. An online face-to-face tutoring option is also available via our online learning platform. Your child can have the advantage of learning in a quiet, distraction-free environment that is dedicated to meeting his or her needs in test preparation. A tutor will work with you to provide a personalized plan that is focused on you and your child's academic goals. Contact Varsity Tutors to get connected with ISEE tutors in Greene County, OH.
Expert tutors can provide your child with real-world examples to help explain difficult concepts. Private tutoring offers students with an opportunity to ask questions, receive immediate feedback, and provide assistance in key areas of test prep. The ISEE includes a wide range of academic components, including data analysis and probability, numbers and operations, algebraic concepts, inference, vocabulary, and organization and logic. Your tutor may be able to focus on whatever areas are challenging for your student, making sessions efficient and productive. Working one-on-one with an ISEE tutor in Greene County, OH, could make studying easier.
The ISEE is scored without issuing a penalty for wrong answers, so students who are fully prepared in all subject areas have a distinct advantage. Varsity Tutors could help you connect with a professional ISEE tutor for your child in Greene County to get ahead. Private tutoring could help your child be comfortable, confident, and ready to excel when exam day comes around. Test preparation is an important step in getting ready for this important exam, and an experienced tutor has the knowledge and skills necessary to prepare your child.
A tutor can try to help your child understand the skills he or she needs to excel on the exam. try to help your child make the best use of his or her study time by using an expert ISEE tutor in Greene County.
Recent Tutoring Session Reviews
"We began by going through the student's incorrect questions on a practice test, focusing still on percents, decimals, and fractions. We then did some online fraction practice before moving on to non-math sections of the test. We strategized how to do reading comprehension problems quickly, and then we tested that out on a few passages. We then moved on to a full verbal test, where we discovered the student does well with sentence completion but needs work on synonyms, so we reviewed the words she missed and discussed good guessing strategies. For next session, she will be completing the math section of an emailed practice test within the time allotted for the section."
"We focused more on the math and quantitative sections. The student is struggling more with equations than with verbals. We need to work that really slowly to make him understand. We will continue to work on this next session. We also did a bit of verbal and reading comprehension."
"We had ISEE Middle-Level prep. We began a new practice test on Section 1: Verbal Reasoning - synonyms & sentence completion. Then, we did Section 2: Quantitative Reasoning. I advised the students to use all test strategies: skipping questions, the process of elimination, and use of root words. They had excellent pace. We then went over the essay. They chose a topic to brainstorm. For vocabulary, we increased their word base by adding words from missed questions onto note cards for review. Extra Practice: Review each vocabulary card daily until the test date."
"We looked over a practice vocabulary test and reviewed Math and QR problems he missed last week. He is scoring well in Math and QR, up from Level 2 or 3. We are all optimistic about the upcoming ISEE on Sunday."
"We picked back up with the qualitative section, going over data analysis methods such as mean, median, mode, range, sets, Venn diagrams, and tables. We also worked with algebraic equations, mostly dealing with variables. I would recommend going over adding, multiplying, and dividing different variables some more. We touched on probability as well."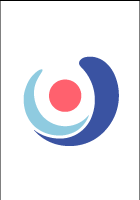 "We reviewed ISEE math. The student struggled most with creating equations. He was focused on problem solving and was interested in learning material. I included the strategy of whenever it says a value is an increased percentage, you have to multiply that value by 100% plus the percentage stated. The student is able to conceptualize material well and listens attentively."
Nearby Cities:
Columbus ISEE Tutoring
,
Cincinnati ISEE Tutoring
,
Dayton ISEE Tutoring
,
Fishers ISEE Tutoring
,
Lawrence ISEE Tutoring
,
Fairfield ISEE Tutoring
,
Dublin ISEE Tutoring
,
Westerville ISEE Tutoring
,
Gahanna ISEE Tutoring
,
Mason ISEE Tutoring
,
Greenfield ISEE Tutoring
,
Powell ISEE Tutoring
,
Loveland ISEE Tutoring
,
Reading ISEE Tutoring
,
New Albany ISEE Tutoring
Nearby Tutors:
Columbus ISEE Tutors
,
Cincinnati ISEE Tutors
,
Dayton ISEE Tutors
,
Fishers ISEE Tutors
,
Lawrence ISEE Tutors
,
Fairfield ISEE Tutors
,
Dublin ISEE Tutors
,
Westerville ISEE Tutors
,
Gahanna ISEE Tutors
,
Mason ISEE Tutors
,
Greenfield ISEE Tutors
,
Powell ISEE Tutors
,
Loveland ISEE Tutors
,
Reading ISEE Tutors
,
New Albany ISEE Tutors
Call us today to connect with a top
ISEE tutor in Greene County, OH
(937) 203-2285