Call Now to Set Up Tutoring:
(847) 840-2442
Private In-Home and Online Latin Tutoring in Grayslake, IL
Receive personally tailored Latin lessons from exceptional tutors in a one-on-one setting. We help you connect with in-home and online tutoring that offers flexible scheduling and your choice of locations.
Recent Tutoring Session Reviews
"Today I went over the chapter that the student will be tested over on Monday in biology; he had not read the chapter beforehand.  After going over Biology we assessed what was going on in his other classes.  I once again stressed the importance of knowing what is due in each class and when.  For each of his 5 main subjects we set goals for him to work towards and complete before our next session.  These included reading 10 pages a day for English, working on French with his mom, and completing the end of chapter review questions in Biology.  "
"Continued to practice past, present, and simple future tenses with student 1 using sample sentences. Reviewed past material with the student 2, including family vocabulary, questions to ask when meeting someone for the first time, and verbs such as "to cook," "to play sports," "to play piano," and "to paint.""
"The student did a very nice job writing out some y words today. He had a good strategy for making y's and his handwriting is looking neater. We are still working on remembering that letters like p and g sit on the line and go down. He and I did an exercise in his workbook on compound words. He did not know what they were, but when I explained it he did very well. We did a math exercise with regrouping and he did it perfectly! We finished up with a sentence on his story. He fixed some of the letters on his own that he had written incorrectly."
"Reviewed basic phonic sounds and read several books.  The student is working hard.  He was able to do all of his sight words today.  I am working with him to be confident when he reads sight words in text.  He read a non fiction book on his own and completed a reading response."
"We finished up with the geometry review packet that I had brought last time, and also went through her diagnostic evaluation to see where she was struggling the most. We went over the test she had taken to make sure she knew how to do all of the questions that she missed."
"During this session, the student and I examined the couple of problems she had working through the difficult math problems as well as the difficult reading comprehension problems. We agreed she should continue to focus primarily on the math section, as this is the section with the most room for improvement. She is showing remarkable improvement on this material. She will continue our review of word problems, the traditional "distance" math problems on the SAT. We also reviewed some strategies for the "sentence completion" section, and she agreed to complete the difficult sentence completion exercises from the test prep book this week."
"We went over another Anova problem that looked at the different search engines and their effects on advertising/marketing. We found that we should reject the null hypothesis. The same outcome was received when looking at the p-values."
"The student's and I primarily worked on her pre-lab which covered enzyme activity. It was worthwhile to sit with her and understand the lab, so that her performance overall and her lab report could be a step above."
"The student and I worked through his homework together. I continued to encourage him to struggle with the problem on his own and ask me specific questions as he gets stuck. Figuring out what to do is an important skill that he needs for tests that he won't develop by following my lead."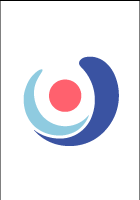 "The student and I worked through a practice English section. She did extremely well on this section. She also did well on the practice Reading section. Next week, we will work on Math."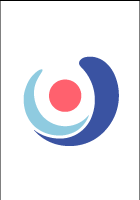 "Today the focus of the session was doing textual analysis and marking up MC questions. Students worked with two new passages, "What are you figuring now?" and "Just a Tyke." One of the students succeeded to stay on task and finish assignments timely, the other student eventually finished all the questions."
"We covered the material for the student's upcoming exam related to setting up sets of inequalities and solving word problems related to those parameters. We additionally reviewed the previous HW dealing with allelic frequencies and populations. Equations were solved for to model the parameters given."
Nearby Cities:
Madison Latin Tutoring
,
Sun Prairie Latin Tutoring
,
Fitchburg Latin Tutoring
,
Middleton Latin Tutoring
,
Verona Latin Tutoring
,
Waunakee Latin Tutoring
,
Oregon Latin Tutoring
,
DeForest Latin Tutoring
,
McFarland Latin Tutoring
,
Cross Plains Latin Tutoring
,
Marquette Latin Tutoring
,
Windsor Latin Tutoring
,
Tenney-Lapham Latin Tutoring
,
University of Wisconsin-Madison Latin Tutoring
,
Marquette County Latin Tutoring
Nearby Tutors:
Madison Latin Tutors
,
Sun Prairie Latin Tutors
,
Fitchburg Latin Tutors
,
Middleton Latin Tutors
,
Verona Latin Tutors
,
Waunakee Latin Tutors
,
Oregon Latin Tutors
,
DeForest Latin Tutors
,
McFarland Latin Tutors
,
Cross Plains Latin Tutors
,
Marquette Latin Tutors
,
Windsor Latin Tutors
,
Tenney-Lapham Latin Tutors
,
University of Wisconsin-Madison Latin Tutors
,
Marquette County Latin Tutors
Call us today to connect with a top
Latin tutor in Grayslake, IL
(847) 840-2442