Call Now to Set Up Tutoring:
(888) 888-0446
Private In-Home and Online Graphic Design Tutoring
Receive personally tailored Graphic Design lessons from exceptional tutors in a one-on-one setting. We help you connect with in-home and online tutoring that offers flexible scheduling and your choice of locations.
How can a Graphic Design tutor help you?
Most people interact with graphic design every day, whether they realize it or not. Consider how familiar you are with the images on street signs, the covers of your favorite books and music albums, and even the layouts of your favorite websites, software, and apps. If you pause to think about how many silhouettes, logos, and color palettes of popular products you can recognize, you may discover that the number is quite high! Graphic design is responsible for helping groups and products convey information to viewers in an attractive and efficient way, all by making use of color, typography, shape, scale, and repetition. Good graphic design can interest consumers in a product before they even know what it does, while bad design may push them away from products in which they might otherwise be interested. Wondering whether you can have this power to shape consumer sentiment? A graphic design tutor can instill this valuable ability even if you are unsure about achieving your goals.
While graphic design is certainly important to the way in which we visually interact with the modern world, improving your graphic design skills can be a challenging task to undertake alone. You'll want to see what kind of reaction viewers have to the different aspects of your graphic design ideas. To have the most impact, it is important for making graphics accomplish their purposes as simply and as effectively as possible. Studying by yourself does not allow you to receive this sort of feedback. If you are taking a graphic design class, you may still not be receiving the one-on-one attention and critiques that you need in order to really improve your design skills. A graphic design tutor has learned the subject and may have a lot of experience in professional endeavors. This makes them the ideal instructor to accomplish what they have and what you strive to. Even if you have a keen sense of design, they can provide invaluable feedback that can enhance your technical and creative abilities, and capacity to create eye-catching designs.
Imagining how a hypothetical viewer might respond to your initial sketches is one thing, but actually talking with an expert about the effect of your work is an entirely different -- and often more helpful -- practice. If you are having trouble understanding graphic design in an academic setting or making use of it in a professional environment, Varsity Tutors can help you connect with a one-on-one graphic design tutor which might be just the thing to help you bolster your graphic design skills. An experienced tutor can also help meet the particular goals you have set for yourself in this challenging and creative field. The efficiency and success of the personal graphic design tutoring derives from the degree to which an instructor can customize your tutoring session to meet your particular needs.
You can be connected with a tutor whose knowledge, experience, and skill set allow them to best assist you on a personal level. The tutor can create a customized curriculum for your graphic design tutoring sessions that takes your goals, strengths, weaknesses, and concerns into account, as well as any upcoming projects and the organization of your class syllabus. Tutoring can take place when and where it works best for you. Meet at home, a library, a computer lab, a cafe, or even face-to-face online. Your instructor can go wherever you can take your laptop and desire to learn. They can also proceed at the pace at which you naturally work, to help you address short-term or long-term goals.
Contact Varsity Tutors educational directors in your area to help you connect with a graphic design tutor today!
Recent Tutoring Session Reviews
"Student 1 wanted to work on his speech further for his qualifying competition on Monday.  I helped him in creating the remainder of his cue cards and then listened to him rehearse it and gave him some feedback on eye contact at critical times and how to effectively use moving around.  Student 2 wanted to talk about his end-of-year exams, which he's starting to prepare for.  We discussed the various subjects he'll be preparing for tests in and what he knows so far about what those exams will be like.  We specifically went through the list of math concepts given by his teacher that have been covered this year and will be on the exam, and marked any that he was unsure about so we could review them further later. In the coming further weeks we'll try to focus on reviewing for his exams each time.  "
"The student and I reviewed topics from early in the semester in preparation for her chemistry final. Topics included types of bonds, using the periodic table, and calculating molecular mass and percent composition. She is doing very well!"
"With student A, worked on getting a handle on Cicero's language and style, as he is quite a departure from the Catullus her class has been reading. I think her confidence in her reading grew throughout the session, and next time we'll do more work on recognizing and understanding the characteristic features of Cicero's style. With student B, worked on the perfect tense, which they have just started learning in school this week. He is making good progress."
"Worked with the student on solving for a variable when there is a variable on each side, utilizing distribution,  organizing negatives, and using fractions.   Much better organization of notes and folders.  "
"We started off this lesson by going over the most common SAT flaws, which included the differences between numbers/percentages, causation/correlation, and necessary v. sufficient. We also looked at circular arguments and fallacies of composition/decomposition. Then we went over the areas that the student had trouble with in the two tests she took this weekend. This mostly involved Logical Reasoning questions and the set-up for one game. For next time, we are going to review "roles within an argument", Inferences, and the set-ups for "only if"/"unless"/"if and only if" phrasings."
"I advised the student's parents to have her take a practice test on Sunday so that she could get used to practice the strategies that she had learned in a timed situation. Additionally, I wanted to get a better idea of the factors that were playing into her results. We spent this session going over the first two sections of the test and reviewing the questions she answered incorrectly. More specifically, we focused on ways that she could modify her strategies to improve her results."
"The student had one minute drills on subtraction. We also went over word problems where she had to determine if she added or subtracted. She read a story to me, and we talked about story elements. This is to prepare her for writing a story. We will work on her story the next session. The other student and I worked on mixed problems in math. Most of the time he can identify when he multiplies and divides. We also went over a final edit on his essay. We discussed a reading assignment on a book that he will be reading.    "
"The student has a paper due on Friday, so we went over the paper prompt and requirements. We discussed the reading, her topic for the paper, and her supporting evidence. We fleshed out her thesis statement, worked out an outline for the paper, and discussed how to tie her argument back to one of the main themes of the book. She will send me her rough draft and we will meet again tomorrow to polish the draft for submission."
"Math Assessment

Geometry -- areas, volumes, and increases

Principal and Interest calculations

Mean, Median, Mode

Functions

We worked though problems from the math handbook. Geometry and probability seem to be the most challenging concepts. The student agreed to work a few problems each day as practice and to identify other areas of focus. Next tutoring session 3/18."
"We reviewed previous material and worked on memorizing the characters for his current unit. The student did a really great job and has gotten much better at oral reading. We also continued working on writing his school schedule in Chinese."
"Final meeting with the student before her final exam covering chapter on exponentials and logarithms. Worked through review problems given by her professor as examples of what will be on the test. She was still having a little trouble with memorizing all of the necessary properties, but otherwise understood the material and had no trouble applying the required properties when needed to work through problems. I offered some test taking advice for her exam and feel confident that she will do well as she has a strong grasp of the material."
"The student got a 100 on her test! She feels insightful about a quiz she took, so we talked a little about the concepts at play and will review it in full once she gets it back. She says she doesn't understand how to expand and condense logarithmic expressions, but she aced every practice problem. We also walked through exponential growth/decay applications, which her teacher will be covering shortly."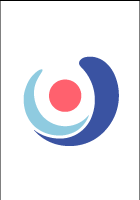 Call us today to connect with a top
Graphic Design tutor
(888) 888-0446