We are open Saturday and Sunday!
Call Now to Set Up Tutoring:
(816) 336-1167
Private In-Home and Online ISEE Tutoring in Grandview, MO
Receive personally tailored ISEE lessons from exceptional tutors in a one-on-one setting. We help you connect with in-home and online tutoring that offers flexible scheduling and your choice of locations.
How can a tutor help your child master the ISEE?
If your child is planning on attending a private school then they could be expected to take the Independent School Entrance Examination, or ISEE. This standardized test consists of three versions, lower, middle, and upper levels, which are given based on the test taker's grade level. It takes approximately three hours to complete and assesses one's general knowledge of subjects like reading comprehension, math, and quantitative reasoning. Since many private and independent schools use the results of this test to help them make decisions over admissions, it is important that your child is properly prepared for test day. Fortunately, Varsity Tutors can connect you with experienced ISEE tutors in Grandview, MO, who are experts in their field and skilled at teaching students of all levels.
A skilled professional ISEE tutor in Grandview can give your student much needed one-on-one attention that can place them ahead of the curve. They could benefit from student-centered lessons that place their goals and needs first. Every lesson is customized to help them get the assistance they need in an efficient and effective manner. This means that your child can learn in a way that promotes general knowledge, or they can spend time focusing on areas that they need to try to improve, so that their time is better utilized. Furthermore, every lesson gives your child the opportunity to engage and work with their tutor, which helps them benefit from meaningful explanations and important feedback that brings them closer to reaching their goals.
An expert ISEE tutor in Grandview could help your child hone their skills and potentially increase their score on the exam. One of the biggest advantages of one-on-one tutoring sessions is that your student is able to learn from someone who places their needs first. Each study session is carefully designed and customized so that it compliments your child's personality and preferred learning styles, thus making the educational experience more enjoyable. Their tutor is able to create a positive learning environment that helps them overcome any of their weaknesses, while building upon their prior knowledge.
Contact Varsity Tutors today and ask us how we could help your child move toward reaching their full potential with a professional ISEE tutor in Grandview, MO. They can learn any time of the week, day or night, at a location of your choice. Their tutor is happy to meet them for in-person lessons at your home, in the library, or anywhere around town. They can also study over the computer through face-to-face online ISEE tutoring sessions provided through the live learning platform.
Recent Tutoring Session Reviews
"We covered the probability section of the assessment lower level again. The student did well on all the tests we took today. I have no concerns for this session."
"The student worked very hard this session as we covered a lot of test prep. We began with a practice timed essay--her organization was excellent. We then did a practice sentence completion section online and she scored well. We reviewed any vocab words she wanted to cover further and then learned new algebra concepts--such as isolating a variable. She then did an online assessment algebra practice. We ended with a reading comprehension practice--where she read two short passages and answered the questions."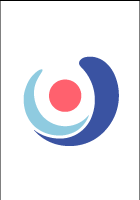 "Today the student and I continued our work with the exam. We completed a test that she had started at our last session, which she scored very well on. We then proceeded to work on the Reading and the Quantitative sections for the first time. She truly has the gift of memory when reading because when she took the reading test she read through the passage once and answered nearly every question correctly without having to resort back to the passage to make sure she was right. Once we add that aspect to her repertoire she will do extremely well on the Reading section. With regards to the quantitative section the student took her first practice test of that section today and got a stunning 92% on her first try! It is without a doubt that she is moving in the right direction and I am very happy for her."
"The student took a practice test on Sunday and her instructor recommended that she take another practice quantitative reasoning section. She did not do very well on this one due to a lot of new concepts and somewhat different questions from what we had worked on previously. We spent the rest of the time working through a few of the questions she skipped. Several of her incorrect answers were due to reading the question too quickly and not double checking her answer, so she should perform better next time. The main concepts the student still has trouble with are fraction arithmetic and word problems. She will be taking another complete practice test this weekend, and has some vocabulary to study as well."
"The student did extremely well and needed very little help. I had to teach her about some fractions and a combining like terms algebra problem, but she learned quickly and remembered what I'd taught her later. I'm excited to work with the student on Sunday as she will have done a practice test and I can really see what areas she needs the most help with. Overall, I am very impressed with the student's ability."
"During this session, we reviewed the practice test the students took yesterday evening. They both did very well, and their score distributions, section to section, are almost identical. Student A's scores are as follows: 18/20 verbal reasoning, 27/30 quantitative reasoning, 15/20 reading comprehension, 20/20 math achievement. His essay is well-structured, with solid grammar, excellent vocabulary, and minimal spelling mistakes. He could have made his concluding paragraph a little longer and been more consistent with transitions, but I would predict that his essay, overall, would be well received by admissions committees. Student B's scores are: 17/20 verbal reasoning, 25/30 quantitative reasoning, 15/20 reading comprehension, and 20/20 math achievement. His essay is well-structured, a good length, and it tells an entertaining story with a clear beginning, middle, and end. His writing has great personality; I can tell what he's enthusiastic about, so I think he will do well with open-ended prompts, since he can choose examples that genuinely interest him. The thing I would work on more with him, given more sustained one-on-one time, would be spelling and sentence length variety. Today, we went over ratios and volumes and looked at good strategies for a few other math problem types. We looked at some vocabulary test questions, reviewing strategy. We also talked about reading comprehension strategy and the difference between informational and argumentative writing on that section of the test. For essay purposes, I asked them both to write down as many transition words and phrases they could think of and then to switch lists with each other and add to them. We reviewed the necessary components of an essay: what should be in every intro, every conclusion, and the beginning and end of every paragraph."
"The student and I worked on verbal reasoning, listening comprehension, and quantitative reasoning. He did an excellent job and really shows excellent improvement with each session. Great job!"
"Focused on the Math section of the placement exam, focusing on division, exponents, and order of operations."
"We initially did a brief overview of the test, its break down into sections, and the way it is scored. We did diagnostic work using the placement exam guide. Student has excellent vocabulary for his age. I plan to work on expanding this vocabulary to ensure a strong score on the verbal reasoning section. Student naturally knows how to use context clues to complete sentences. We will work on making this an active effort. Student demonstrates basic understanding of pre-algebra concepts, although he doesn't realize the he is solving for missing variables. We will work to strengthen this skill as it will give him a leg up compared to other 4th graders with little attention to detail. Student struggles with geometry terminology such as lines of symmetry. We will work on geometry practice problems to maximize his exposure to these terms and how to use them. Student demonstrates excellent grammar and writing skills. We will work on techniques to improve brainstorming efficiency."
"Today, we went over the math content areas identified as needing improvement through the student's homework in the practice drill section, as well as reviewing her work on a full practice section for the QR. She has strong mastery of the content. She performed very well on the practice section, and was usually able to figure out what she did wrong when she answered questions incorrectly. In discussion with her mother, we agreed that I would return the next day to help her with her application short responses and essay for her preferred school."
"I brought two practice exams and the student worked through the multiple choice questions while I reviewed her practice tests from the weekend. I discussed her progress with her and her mother. She did very well on the multiple choice questions, getting nearly all of them correct. She needs to focus on her writing, as there will be a writing component on the exam, and her writing is not as strong as her other verbal skills. She wrote two short answers and one extended response essay. I also left her with one of each type of question to practice at home. At our next session we will discuss her writing results, and focus on techniques she can use to write effectively during the exam."
"We began the session by looking at the vocabulary that I left the student with on Monday. She had not learned them, so we worked on the words a little together. I pointed out that this should be proof that looking at the definition once (which she had definitely done) is not enough to learn the words. I asked her to keep working on them. From here, we moved into quantitative reasoning. We worked slowly through these. When she is familiar with a concept or question, she is quick to answer and move on (with the occasional simple mistake that can be avoided by double checking). With questions that she doesn't understand, she is quick to completely guess, which is a habit that I want to change. We spent a lot of time dissecting the wordier problems and attempting to set up strategies to deal with them. Finally, we reviewed her essay from last time. The points are good, but she didn't expand on them, leaving the reader with little of her personality and expression. We discussed how to work on this and also a couple of other little errors to avoid. She will take another practice test this weekend, and then our focus will return to quantitative reasoning, decimals/fractions, and sentence completions. I left her with a packet of word problems and two new essay prompts."
Nearby Cities:
Shawnee Mission ISEE Tutoring
,
Overland Park ISEE Tutoring
,
Leawood ISEE Tutoring
,
Olathe ISEE Tutoring
,
Prairie Village ISEE Tutoring
,
Lenexa ISEE Tutoring
,
Kansas City ISEE Tutoring
,
Kansas City ISEE Tutoring
,
Independence ISEE Tutoring
,
Lawrence ISEE Tutoring
,
Lee's Summit ISEE Tutoring
,
Shawnee ISEE Tutoring
,
Blue Springs ISEE Tutoring
,
Leavenworth ISEE Tutoring
,
Liberty ISEE Tutoring
Nearby Tutors:
Shawnee Mission ISEE Tutors
,
Overland Park ISEE Tutors
,
Leawood ISEE Tutors
,
Olathe ISEE Tutors
,
Prairie Village ISEE Tutors
,
Lenexa ISEE Tutors
,
Kansas City ISEE Tutors
,
Kansas City ISEE Tutors
,
Independence ISEE Tutors
,
Lawrence ISEE Tutors
,
Lee's Summit ISEE Tutors
,
Shawnee ISEE Tutors
,
Blue Springs ISEE Tutors
,
Leavenworth ISEE Tutors
,
Liberty ISEE Tutors
Call us today to connect with a top
ISEE tutor in Grandview, MO
(816) 336-1167