Call Now to Set Up Tutoring:
(816) 336-1167
Private In-Home and Online Finance Tutoring in Grandview, MO
Receive personally tailored Finance lessons from exceptional tutors in a one-on-one setting. We help you connect with in-home and online tutoring that offers flexible scheduling and your choice of locations.
How can Finance tutoring help you succeed?
If you are interested in pursuing a career that combines mathematics and business, studying finance is a great way to work towards understanding how these two areas intersect. Finance classes help you prepare for a career on Wall Street, with a major corporation, or even as an entrepreneur in your own business. A finance class could give you information on using credit, earning income, buying goods and services, saving money, and financial investing to make more money. These skills will be important once you enter the workforce, but right now, you may struggle to completely understand these terms and ideas. Fortunately, a tutor could try to help you. Varsity Tutors can match you with a Grandview, MO, tutor in finance who has the teaching experience to try to make the most complicated concepts understandable.
When you contact Varsity Tutors, the first thing we do is gather information about you as a student, and a person. Our educational directors will connect you with a finance tutor in Grandview, MO, after considering all of your specific goals and needs. An independent, professional finance tutor can give you one-on-one attention, positive reinforcement, and immediate feedback on your work.
A skilled professional finance tutor in Grandview can give you much needed one-on-one attention. They can offer a different perspective on concepts that are integral to understanding finances. They will also create a supportive learning environment, so you can ask as many questions as you need to in order to understand the material. Your tutor will bring in study tools, supplemental material, practice tests, and much more, to try to help you dig deep into your finance coursework and prepare for your test.
Varsity Tutors understands that, regardless of what grade level you are in, you are a busy student. You have other classes to study for, extracurricular activities to attend, and maybe even a job or internship. You don't have to give up time focused on these activities in order to get regular tutoring sessions, because your finance tutor will be available around your schedule. They will also be able to meet you at any location that is convenient for you, either in person or online. You can meet in a distraction-free, quiet room in the library, or you can use video chat and learn from the comfort of your own home.
Working with a tutor helps break you out of your studying rut. Learn about finance to pursue your career dreams. Varsity Tutors could help you find a finance tutor near Grandview. Call now!
Recent Tutoring Session Reviews
"Went over the student's AP Physics course homework, quiz, and exam problems  and solutions.  This level of this course is more basic with simpler problems than most of the AP physics courses I've seen at the High School level and he is having no problem with it.  The student probably will need at most one or two more sessions on Physics.  I recommended he switch his focus to being assisted at AP Calculus instead.  "
"Biology: Briefly went over material for quiz tomorrow on mitosis. He has a good grasp of the material Geometry: Went over chapter 6 for his test tomorrow. He still needs to review a few concepts and proofs."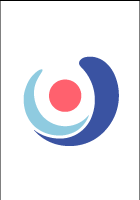 "The student and I worked on several practice tests. We focused on positive energy and thoughts to continuing to make improvements. We worked on some problems and covered a lot of basics."
"Today we did the student's homework and practiced Spelling words for tomorrow's test, at his Mom's request. The student's listening comprehension continues to be on-target. He did have a little trouble decoding words new to him from the assigned readings (understandably). Spelling dictation still needs some practice, which his Mom said could be done later in the evening. The student's auditory processing for individual word sounds continues to seem to be a source of confusion when listening for Spelling."
"Today we looked over the timeline and determined that we had to finish the review for the student's midterm today so that he could take it tomorrow and have time for some review for the final before he takes it next week. So we covered the second derivative test, maximum and minimum problems, iterated double integrals, and double integrals over a rectangular area. We worked through examples of each, then took notes for the general procedure in solving each kind of problem. I left him with the notes on his computer to study for the test."
"Covered HW 5 assignment, which was fairly difficult. This session included predominantly accounting-related material for a finance class. We will meet again a couple times this coming week to review and prepare for the final exam. which is in 10 days."
Nearby Cities:
Shawnee Mission Finance Tutoring
,
Overland Park Finance Tutoring
,
Leawood Finance Tutoring
,
Olathe Finance Tutoring
,
Prairie Village Finance Tutoring
,
Lenexa Finance Tutoring
,
Kansas City Finance Tutoring
,
Kansas City Finance Tutoring
,
Independence Finance Tutoring
,
Lawrence Finance Tutoring
,
Lee's Summit Finance Tutoring
,
Shawnee Finance Tutoring
,
Blue Springs Finance Tutoring
,
Leavenworth Finance Tutoring
,
Liberty Finance Tutoring
Nearby Tutors:
Shawnee Mission Finance Tutors
,
Overland Park Finance Tutors
,
Leawood Finance Tutors
,
Olathe Finance Tutors
,
Prairie Village Finance Tutors
,
Lenexa Finance Tutors
,
Kansas City Finance Tutors
,
Kansas City Finance Tutors
,
Independence Finance Tutors
,
Lawrence Finance Tutors
,
Lee's Summit Finance Tutors
,
Shawnee Finance Tutors
,
Blue Springs Finance Tutors
,
Leavenworth Finance Tutors
,
Liberty Finance Tutors
Call us today to connect with a top
Finance tutor in Grandview, MO
(816) 336-1167