Call Now to Set Up Tutoring:
(214) 206-7940
Private In-Home and Online ISEE Tutoring in Grand Prairie, TX
Receive personally tailored ISEE lessons from exceptional tutors in a one-on-one setting. We help you connect with in-home and online tutoring that offers flexible scheduling and your choice of locations.
How can a tutor help your child master the ISEE?
The ISEE, or Independent School Entrance Examination, is a standardized test that is directed at students that are seeking admission to competitive schools at the elementary, middle, and senior high school levels. The test includes sections centered on verbal reasoning, quantitative reasoning, reading comprehension, and math achievement. Competitive schools use students' scores on the ISEE to help them determine who should be admitted into their schools and who should not. For that reason, scoring well on the ISEE could be the difference between your child getting into their desired school or not. In the event your kid is currently getting yourself ready for the ISEE, one great way to get them some extra help is through setting them up with a private tutor. Luckily, the educational directors at Varsity Tutors can connect you with brilliant ISEE tutors close to Grand Prairie, TX.
When your child starts working with a tutor, are going to getting access to a professional on the ISEE. That one-on-one attention is very valuable to the test preparation process, and certainly will permit them to get their questions answered quickly, with the right information. Each lesson plan your son or daughter's tutor develops for them will be targeted towards their specific needs. Working with a tutor might enable your son or daughter to have far more efficient study sessions than if they were just working on their own. In short, working one-on-one with an ISEE tutor in Grand Prairie just could make studying easier. Because of that, it will likewise become a lot less of a chore to your child, and that is another important benefit of the tutoring process.
Another great part about working with a professional tutor is the flexible nature of their schedules. Not only will an expert ISEE tutor in Grand Prairie help your child develop a study plan to make the best use of their time, but they'll also take action on their schedule. This means neither you nor your daughter or son could have to rearrange your important daily tasks just to get the ISEE exam help they require to reach their potential on the exam. Whether you want to set up sessions in your house, somewhere around town, or even online in the form of a face-to-face study session is entirely up to you and your child. This flexibility is a huge good reason why working with a tutor could be so beneficial in the exam preparation process.
If all of this sounds beneficial to you, you may contact an educational director today for help finding ISEE tutors in Grand Prairie, TX. With their flexible schedules, and ability to focus on your child's specific needs, private tutors offer significant benefits which are difficult to match through other studying methods. When your child works with their tutor, they will ultimately give themselves the best shot at potentially getting into the schools they are signing up to.
Recent Tutoring Session Reviews
"We began the session by reviewing a "homework assignment" I had assigned the student the night before--a summary of her daily reading. Her grammar and vocabulary continue to be excellent. We then chose 4 vocabulary words from the sentence completions we did on Monday and completed vocabulary boxes for each one (definition/POS, associated words, a sentence, and a picture). She then completed a 2 passage practice (timed) reading comprehension from the test prep book. We talked briefly about the structure of the assessment and then did a timed practice essay. She learned a new concept of converting fractions to percentages and decimals, and did a practice set to review what she had learned."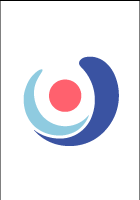 "Today the student and I covered some more math from the exam as well as part of the verbal section. We began our session by creating a list of words that I asked the student to transcribe unto notecards for her to use as study material. Once she is finished learning those words we will revisit the test and she how she scores her second time around. For the math work we did today we focused mainly on multiplying and more specifically multiplying decimals."
"We began the first test of his assessment study guide. He is good at guessing synonyms and did fine on fill in the blank. More exposure to vocabulary will be helpful. I'm going to email his mother some things for him to look at (fraction rules and area)."
"We covered the reading, verbal, and math sections of the assessment lower level. I have no concerns with this session."
"Today we started with Spanish, completing some of the workbook exercises on conjugation. We went on to practice a reading passage about movie reviews. We worked on identifying words, parts of speech, and pronunciation. Then we learned new verbs and vocabulary. After Spanish, we practiced writing: sentence correction and usage of homonyms, homophones, and homographs."
"I first reviewed the work we did on decimals last time, then continued with decimals by showing him how to divide and multiply them. We did some practice problems, and then some practice multiple choice problems. We spent some time on reading comprehension, which he did well on, and did a few sentence completions at the end."
"The student and I worked on the essay section of the ISEE, then reviewed strategies for the other sections we've worked on. Specifics included: * Essay section format & timing, incl. how to organize his ideas in the first few minutes and how to set up the essay; * Essay section strategies, incl. questions to ask himself to help make his body paragraphs concrete, specific & explicitly related to the writing prompt; * Verbal section, incl. meanings of some common prefixes & how to use them to help narrow down answer choices in both synonym and sentence completion questions; * Reading comprehension: use of short phrases / symbols as memory cues for each paragraph in a passage, and using those cues to help answer general idea- or purpose-oriented questions; * Math sections: the importance of writing down notes / calculations for multi-step problems instead of doing them in his head, and some additional review of how to decide what operations are necessary to solve the problem, as well as review of time-saving strategies. The student has shown marked improvement in the math sections particularly, and remembers new content well."
"Today's session we worked some more with decimals and operations with negative numbers. We switched to practicing vocab questions towards the end."
"We covered verbal and math sections of the assessment. They did fairly well on the vocabulary, very well on analogies, and very well on the math."
"Completed practice test sections on quantitative reasoning and reading comprehension. Student is becoming much more aware of how he utilizes time when taking practice tests and is becoming more comfortable at gauging how much time is appropriate to spend on each question. He's completing sections at a faster speed and is actively monitoring how much time he has remaining to finish each section. (He even proposed how he'd like to structure next week's tutoring section and what test sections he'd like to work on.) We're working on efficient test-taking practices and developing speed reading/skimming skills. I've also begun bringing photos and videos from the web on the Kepler Mission to share. While reading an essay on Pluto, the student expressed great interest in the subject and I offered to bring in some visual aids so he could learn more about planetary discovery if he worked through his practice sections."
"The student and I are progressing so well with the independent school entrance exam math section. Today we got almost through the very last of the material, with only a tiny section on word problems remaining. This will be perfectly timed for her practice test in just over two weeks!"
"Reviewed lower level vocabulary using flash cards. Also worked on positive and negative integers (addition, subtraction, multiplication, and division), equivalent fraction, mixed numbers, and improper fractions."
Nearby Cities:
Plano ISEE Tutoring
,
University Park ISEE Tutoring
,
Allen ISEE Tutoring
,
McKinney ISEE Tutoring
,
Irving ISEE Tutoring
,
Carrollton ISEE Tutoring
,
Garland ISEE Tutoring
,
Arlington ISEE Tutoring
,
Dallas ISEE Tutoring
,
Fort Worth ISEE Tutoring
,
Denton ISEE Tutoring
,
Lewisville ISEE Tutoring
,
Richardson ISEE Tutoring
,
Frisco ISEE Tutoring
,
Flower Mound ISEE Tutoring
Nearby Tutors:
Plano ISEE Tutors
,
University Park ISEE Tutors
,
Allen ISEE Tutors
,
McKinney ISEE Tutors
,
Irving ISEE Tutors
,
Carrollton ISEE Tutors
,
Garland ISEE Tutors
,
Arlington ISEE Tutors
,
Dallas ISEE Tutors
,
Fort Worth ISEE Tutors
,
Denton ISEE Tutors
,
Lewisville ISEE Tutors
,
Richardson ISEE Tutors
,
Frisco ISEE Tutors
,
Flower Mound ISEE Tutors
Call us today to connect with a top
ISEE tutor in Grand Prairie, TX
(214) 206-7940