Call Now to Set Up Tutoring:
(214) 206-7940
Private In-Home and Online History Tutoring in Grand Prairie, TX
Receive personally tailored History lessons from exceptional tutors in a one-on-one setting. We help you connect with in-home and online tutoring that offers flexible scheduling and your choice of locations.
Recent Tutoring Session Reviews
"Great session. We worked on the hay que sentence format. We practiced answering questions. She is getting better about understanding how the subject of the sentence can change from the question to the answer and the word order."
"The student and I finished the fifth assignment and started the sixth, keeping track of all the concepts we covered and explaining any subtle differences between their applications that were unclear to him."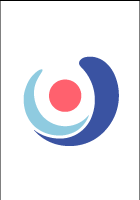 "We completed all of Section 2 Math and the student is excelling. He is very quick and accurate with his computational skills for what we have been studying and I have the utmost confidence he will do just fine in the elementary level SSAT. We also completed half of the Section 3 reading comprehension. He is also quite solid in this area. He understands key ideas of each passage and knows what and where to look for various questions."
"In this session we tackled the SAT Critical Writing session. The client and I went over several of the sample essays in one of his SAT books, and we discussed how they were scored and why they were scored that way. During this, I made sure that the client paid attention to the various factors that impact the essay score on this section. We also discussed how to construct a hypothetical essay based on one of the prompts in the book, and I made sure to talk about strategies, things to avoid, and the proper relationship between content and form that is needed to achieve a well-scored essay. I also gave the client an essay-based homework assignment to complete for the next session."
"The student and I reviewed adding and subtracting negative and positive integers.  We finished all of her homework and then did practice problems and error analysis. She was having a hard time focusing and seemed to have forgotten the material we covered on Monday.  I explained the rules of adding and subtracting integers a few times during our session so she could remember them.  By the end of our session, she was doing all of the practice problems correctly."
"We resumed today by looking at the quantitative skills/comparisons section. The student continues to do well with arithmetic and basic algebra/geometry, but he has trouble translating the test format for comparisons into something he can solve using basic calculation. I prompted him to show his work; he computes well enough in his head that writing out steps is not his first instinct, but I emphasized how helpful this would be when converting quantitative problems to essential math. We will continue to return to this section as we move through the review."
"Today, the student and I worked on a math and her writing piece for the writing section.  The student did amazing, showing wonderful improvement from the first time she took a practice test.  Her writing has also improved.  She asked if we could work on a writing piece for school and some math from school.  We practiced the strategies we have been working on for these items.  The student is showing wonderful improvement and will do wonderful on the test."
"The student and I spent the entirety of the session preparing for his matrix questions tomorrow. He explained to me that he has to memorize chapters 2-5 on a packet, and answer questions on it for extra credit. This extra credit could boost him up to a passing grade depending on how well he does. The chapters cover US History from the 1500s to the colonies on the eve of the revolution. The student and I talked through the points in his packet and I quizzed him on it."
"The student and I had a very fruitful session discussing various topics within the field of US History. Since it is our first session, we discussed what his main focus should be during our tutoring sessions. It turns out that his primary concern is general content knowledge, both at a more superficial or recall level, but also at the deeper more analytic/synthetic levels of historical discussion and understanding. We spent a fair amount of the session connecting various important events in history (for example: Great War > WWII) as a series of causes and effects. We discussed the idea that history never occurs in a vacuum, and indeed all events make more sense if looked at in context. We agreed that our next session should be about sketching an overview of US History from the Pre-Columbian period forward, with the goal of finding some of the bigger cause and effect connections between various eras."
"We introduced ourselves and I told the student about my credentials for teaching. I had her take a quiz from her History book to get a better sense of how she reacts to questions, how much she knows, and what her reasoning for eliminating options is like. Along the way, I introduced some history concepts and strategies. She mentioned that she needs the most help with the essay portions, so we will go over that next session. I emailed her a recap of the first session, as well as what she needs to do for next time."
"This session we covered writing theses and introductory paragraphs as well as looking over terms especially from the early republic era. Client is moving along well and writes very good theses. All in class quizzes are going well. No extra practice except for looking over terms. Will look into more speed writing drills to help student work on time management."
"The student and I did a final tuneup for the exam. We worked on two periods of history, the colonial era and the Gilded Age. We also did some practice on the splashdown technique for essays and quick thesis-writing/outlining. I am confident in his ability to do well on the multiple choice section and the DBQ."
Nearby Cities:
Plano History Tutoring
,
University Park History Tutoring
,
Allen History Tutoring
,
McKinney History Tutoring
,
Irving History Tutoring
,
Carrollton History Tutoring
,
Garland History Tutoring
,
Arlington History Tutoring
,
Dallas History Tutoring
,
Fort Worth History Tutoring
,
Denton History Tutoring
,
Lewisville History Tutoring
,
Richardson History Tutoring
,
Frisco History Tutoring
,
Flower Mound History Tutoring
Nearby Tutors:
Plano History Tutors
,
University Park History Tutors
,
Allen History Tutors
,
McKinney History Tutors
,
Irving History Tutors
,
Carrollton History Tutors
,
Garland History Tutors
,
Arlington History Tutors
,
Dallas History Tutors
,
Fort Worth History Tutors
,
Denton History Tutors
,
Lewisville History Tutors
,
Richardson History Tutors
,
Frisco History Tutors
,
Flower Mound History Tutors
Call us today to connect with a top
History tutor in Grand Prairie, TX
(214) 206-7940