Call Now to Set Up Tutoring:
(720) 305-6032
Private In-Home and Online Geometry Tutoring in Golden, CO
Receive personally tailored Geometry lessons from exceptional tutors in a one-on-one setting. We help you connect with in-home and online tutoring that offers flexible scheduling and your choice of locations.
Recent Tutoring Session Reviews
"Today we covered all of the topics that will be expected of the student for her upcoming exam on Thursday. We reviewed basic proof theorems for congruent triangles, and the different properties and angles for triangles. I gave her a few questions I created myself, along with some of the more difficult questions in her textbook.
We also went over her chemistry exam at the end of the session and her professor made her explain the correct method and answer for all of the questions that she got wrong."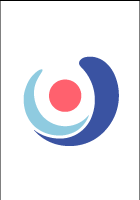 "We met from 4-5:30 and focused on finding triangle similarities for his test. We did two concept quizzes, a chapter review, and a practice test, and the student did not seem to have any issues. We scheduled for Monday from 4-5:30 p.m."
"The student and I reviewed for her final. We went through old tests and redid problems that she missed. We especially worked on bearing problems and right triangle problems. We also made a plan for her to continue studying for her final."
"Today we went over the nine-page geometry proof sheet, which includes kites, parallelograms, and of course a great plethora of triangle problems. We went over hypotenuse-leg theorem and some others. Finally, we solved all the "plug-in" value problems which call for numerical solution for lengths and angle measures. Overall, I think he is in fairly good shape for this exam."
"For this session, we went through medians, altitudes, perpendicular bisector, orthocenter, concurrency, and other topics for his test on Friday. We went through terms to reinforce his problem solving. The student seemed to be confident in his skills at the end of the session."
"The student got a B on a test and raised her grade! She also has her finals review packet now, and we worked on this. We went over similar shapes and their perimeter and area. This was difficult; the student needs to remember to factor in two dimensions when comparing the area of similar polygons. We also did Trigonometry, the Pythagorean Theorem, and special right triangles."
"I met with the student today for our 3rd last session before her final. We have pretty much gone over all the topics we need to, so the goal is just to practice with a lot of problems. To that end I found 5 sample tests for her to work on in the next six days. We went over some problems ten at a time and observed her performance, which started quite strong. I told her to take one of the sample tests for practice before we next met, and we'll work on creating her formula index card for the final."
"This is inclusive of the previous session. We covered translations, dilations, image movement, point translation, arcs, cords, equations of circles, angle measures, and line segments as a continuation. The student only needed help on a few problems. Most of the problems he flowed through very easily."
"Tonight was the final review before her final tomorrow. Most of the subject is very easy for the student. Proofs are her weak spot. We went over the various proofs in the review assignment. I demonstrated some of the ways to "look differently" at the problem, in order to determine the best solution."
"We finished studying for the student's math final covering angles, shapes, and solids. She continued to be very strong in her understanding of the problems, and only had a small amount of trouble with compound solids. She seemed to understand it with our review, and I only suggested she spend a little more time later studying the formulas before the test. She should do great."
"Final exam review: We practiced problems involving similar polygons, ratios, volume and surface area of regular and composed solids, trigonometry, area of regular polygons and circles. We also worked on problems involving circles with chords, secants, and tangents."
"We did have some new materials to go over, so we spent a large portion of our time together exploring angle and length relationships of intersecting secant and tangent lines. The student had no problem explaining these relationships to me, and we had fun going through a series of challenging word problems that put these ideas in real world contexts. He did a great job with these problems, and showed a clear understanding of how the ideas applied to one another. After we finished that problem set, I attempted to make a list of the topics we have gone over together in the past few weeks - anticipating a review sheet for his upcoming final."
Nearby Cities:
Thornton Geometry Tutoring
,
Boulder Geometry Tutoring
,
Lakewood Geometry Tutoring
,
Arvada Geometry Tutoring
,
Denver Geometry Tutoring
,
Longmont Geometry Tutoring
,
Broomfield Geometry Tutoring
,
Northglenn Geometry Tutoring
,
Wheat Ridge Geometry Tutoring
,
Lafayette Geometry Tutoring
,
Louisville Geometry Tutoring
,
Erie Geometry Tutoring
,
Federal Heights Geometry Tutoring
,
Superior Geometry Tutoring
,
Colorado Geometry Tutoring
Nearby Tutors:
Thornton Geometry Tutors
,
Boulder Geometry Tutors
,
Lakewood Geometry Tutors
,
Arvada Geometry Tutors
,
Denver Geometry Tutors
,
Longmont Geometry Tutors
,
Broomfield Geometry Tutors
,
Northglenn Geometry Tutors
,
Wheat Ridge Geometry Tutors
,
Lafayette Geometry Tutors
,
Louisville Geometry Tutors
,
Erie Geometry Tutors
,
Federal Heights Geometry Tutors
,
Superior Geometry Tutors
,
Colorado Geometry Tutors
Call us today to connect with a top
Geometry tutor in Golden, CO
(720) 305-6032