Call Now to Set Up Tutoring:
(847) 840-2442
Private In-Home and Online English Tutoring in Glenview, IL
Receive personally tailored English lessons from exceptional tutors in a one-on-one setting. We help you connect with in-home and online tutoring that offers flexible scheduling and your choice of locations.
Recent Tutoring Session Reviews
"We began the session with a review of the student's homework assignment. He had completed the study questions for Lesson 1, and we reviewed his answers. From there, we read the "conversation" for Lesson 2, carefully addressing the new phrases used there to make certain he understood their meaning. Again I assigned the study questions at the end of the chapter as homework for our next meeting. I gave him a copy of USA Today and asked him to read an article from the newspaper to me as he might if he were a newscaster. I told him to circle any words he didn't understand so that we could discuss them. His first reading was very subdued and difficult to hear. I suggested that he try again, this time elongating the vowel sounds to slow him down. He did considerably better on the second try. His assignment was to prepare at home 5 news presentations from the newspaper, practicing in front of a mirror, that we could record at our next meeting to make certain he was clear on every word and every idea. We closed the session by discussing his concerns and defining the words that he didn't understand in the articles. He asked a few grammar questions and I answered them but stressed that grammar was more important in writing than in speaking -- a child learns to speak without knowing the difference between a noun and a verb!"
"We covered different commonly occurring expressions and how to use them in a sentence with prepositions. We also discussed a few errors that the student makes once in a while. Great work!"
"Both students were present for this session. We discussed their essays, and reviewed their specific concerns. Mostly, these were about verb / noun agreement and prepositions. We discussed active v. passive verbs and sentence structures, use of who / whom, in /on, and why not to use "that." We also reviewed hierarchy for MLA and punctuation. We began to discuss adverbs as well."
"Concepts addressed were reading comprehension and sight word recognition. I assisted the student with her vocabulary homework. Her attitude was positive. I also assisted her with her reading skills. I included strategies that can be used to better pronounce words."
"Concepts covered: letter sounds and recognition, addition, and sight words.
I saw vast improvements with the student today. She has improved her letter recognition and sounds. She was focused and worked hard throughout the entire session. I brought a whiteboard and blocks with letters, numbers, and pictures on them. We used the blocks to work on letter recognition and spelling. After 30 minutes of letters and sounds, we moved onto Sight Word Bingo. She has improved with reading her sight words. She continues to learn how to sound words out and figure it out on her own. I left the blocks and Sight Word Bingo cards with the family for practice. She told her mom that she wanted me to be her tutor every time, and that was a really big win for me."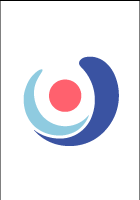 "Continued practice with common affixes. Began practice with multi-syllable breakdown skills, breaking the syllables and circling the vowel sounds. The student preferred circling the vowels and used this in the passage we read. His reading fluency is definitely improving; this passage was at a higher Lexile with more multi-syllable words, and his fluency was strong."
Nearby Cities:
Evanston English Tutoring
,
Skokie English Tutoring
,
Oak Park English Tutoring
,
Downers Grove English Tutoring
,
Highland Park English Tutoring
,
Des Plaines English Tutoring
,
Glencoe English Tutoring
,
Naperville English Tutoring
,
Oak Lawn English Tutoring
,
Elmhurst English Tutoring
,
Lombard English Tutoring
,
Schaumburg English Tutoring
,
Lake Forest English Tutoring
,
Buffalo Grove English Tutoring
,
Wheaton English Tutoring
Nearby Tutors:
Evanston English Tutors
,
Skokie English Tutors
,
Oak Park English Tutors
,
Downers Grove English Tutors
,
Highland Park English Tutors
,
Des Plaines English Tutors
,
Glencoe English Tutors
,
Naperville English Tutors
,
Oak Lawn English Tutors
,
Elmhurst English Tutors
,
Lombard English Tutors
,
Schaumburg English Tutors
,
Lake Forest English Tutors
,
Buffalo Grove English Tutors
,
Wheaton English Tutors
Call us today to connect with a top
English tutor in Glenview, IL
(847) 840-2442