We are open Saturday and Sunday!
Call Now to Set Up Tutoring:
(310) 617-6847
Private In-Home and Online GRE Tutoring in Glendale, CA
Receive personally tailored GRE lessons from exceptional tutors in a one-on-one setting. We help you connect with in-home and online tutoring that offers flexible scheduling and your choice of locations.
How can a tutor assist you in conquering GRE?
The Graduate Record Exam, or GRE, is the standard admission test most universities use to evaluate candidates for grad school. It evaluates skills you have acquired over several years, such as critical thinking, verbal reasoning, quantitative reasoning, and analytical writing. Some universities will also require you to take one or more GRE Subject Tests in addition to the main exam.
This is not the type of test you would want to take without preparing in advance. The more time and effort you spend studying for the exam, the better the likelihood you will get a good score. Varsity Tutors can connect you with tutors in Glendale who are skilled at helping students prepare for the GRE.
The GRE can be administered as a pen and paper test or via computer. No matter which version you are given, the Analytical Writing section is presented first. The other two sections are Quantitative and Verbal. These may include research and unscored sections that don't count toward your score. You don't have any way to determine which questions "count," so you'll need to treat all questions as though they are legitimate ones.
A professional GRE tutor in Glendale, AZ, can create a study plan specifically designed for you. They will spend time with you and get to know your personality, learning style, academic strengths, and areas that present challenges for you. Your tutor will create exercises to try to help you prepare for the GRE that don't spend too much time on material you already have a good handle on, but rather allow you to get help and practice in the areas where you need it. Whether you are looking for assistance in high school level math and reasoning skills for the Quantitative section, text completion or sentence equivalence for the Verbal section, or critiquing an argument for the Analytical Writing section, your GRE tutor could help you.
Our educational directors in Glendale will find you GRE tutors who could help you maximize your study time. You can schedule tutoring sessions at your home or any other location that is convenient for you. Tutors also offer online sessions, if you prefer. Our goal is to make your GRE prep fit into your existing schedule, whether you are completing your undergraduate degree, working full or part-time, or handling family responsibilities.
Our educational directors can assist you in finding a skilled GRE tutor near Glendale, AZ. Contact us today to learn more.
Recent Tutoring Session Reviews
"The student has an exam tomorrow, and we focused on her most recent quiz and test review. The material focused on angles (determining coterminal and relating sin/cos/tan) and solving equations using the trig functions.
The student did great, she knows a lot of the material. I helped her bring some of the information together."
"The student and I finished the electrochemistry chapter; we talked about the Nernst Equation and in what situations the Nernst equation can be applied (we modeled how a battery dies). We also talked about electrolytic cells and how they differ from galvanic cells and worked all of the problems in the back of the section. We will begin reviewing acids and bases the next time we meet and also do more electrochemistry problems in the questions book."
"Today, the student and I started off by going over some of the homework problems dealing with friction dynamics. She had gotten all the problems right except for two. We went over the two she had difficulty with, and with some help, she ended up getting the answers. We then moved on to the next chapter on Momentum, covering both elastic, inelastic, and perfectly elastic collisions. We worked examples in both one dimension and 2 dimensions, and even mixed in some kinematics. We also briefly covered the topic of impulse."
"The student and I spent our session going over an essay prompt given to him during a writing test he was unable to complete. We talked about what the prompts were asking for and began brainstorming on what he would write about for each option. The session was successful overall."
"I helped the student go over her writing homework based on a book she is reading in class. Overall, it was a good response but she misunderstood one of the questions. We then made a outline for her fiction story by breaking it up into beginning, middle, and end. She wrote the beginning of the story and I reminded her to use descriptive sentences. Her homework is to write the middle part of the story."
"The student and I reviewed for his test on logs and exponential functions. He has mastered this concept very well. This session he did most of the problems on his own. I had him tell me how to solve each problem."
"Today the student and I began work on her first long writing assignment for her English course. I helped her come up with more direct and succinct ways to put her ideas into words. We were able to get through a good portion of the introductory and first body paragraphs."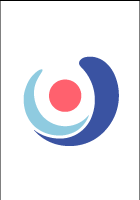 "We spent this session on graduate school exam math section; specifically, on the algebra sections related to simplifying fractions and on equations/inequalities. She and I worked on how to translate word problems and remembering the more basic rules of arithmetic (including multiplication of negatives). She remembers rules from algebra much better, including how to expand and factor expressions. We covered 13 different math problems and she was able to understand all of them with guidance and do three of them very easily. I don't have any concerns from the session. I am confident that she will continue to study and improve her math abilities. We agreed that she will do three things for our next session: create a chart to remind her when negatives do and don't cancel each other, compete 5 more math problems from her book, and complete 10 more verbal questions."
"The student and I spent the first hour going over Quantitative section questions, and we finished that section by quizzing through some problems in a timed setting. We then talked about test taking strategies, and finished by doing two timed sessions of verbal questions. She performed well on all of the timed sessions we did, and I think she is more than prepared to do excellently on her GRE this Saturday!"
"We reviewed concepts in arithmetic and algebra. The student has a good grasp on formulas, but still needs more practice on using them.

He's going to continue doing practice tests for practice, and we'll review more topics in detail next week."
"Went through challenge vocab, making a list and talking about Latin roots.

Did math problems from the prep book.

Assigned multiple practice tests to be completed for Friday."
"We tackled the math section of the GRE, identifying areas to review content and discussing strategies and how to spot common patterns/tricks on the GRE."
Nearby Cities:
Malibu GRE Tutoring
,
Oxnard GRE Tutoring
,
Santa Barbara GRE Tutoring
,
Woodland Hills GRE Tutoring
,
Santa Clarita GRE Tutoring
,
Thousand Oaks GRE Tutoring
,
Simi Valley GRE Tutoring
,
Ventura GRE Tutoring
,
Camarillo GRE Tutoring
,
Moorpark GRE Tutoring
,
Santa Paula GRE Tutoring
,
Agoura Hills GRE Tutoring
,
Calabasas GRE Tutoring
,
Port Hueneme GRE Tutoring
,
Fillmore GRE Tutoring
Nearby Tutors:
Malibu GRE Tutors
,
Oxnard GRE Tutors
,
Santa Barbara GRE Tutors
,
Woodland Hills GRE Tutors
,
Santa Clarita GRE Tutors
,
Thousand Oaks GRE Tutors
,
Simi Valley GRE Tutors
,
Ventura GRE Tutors
,
Camarillo GRE Tutors
,
Moorpark GRE Tutors
,
Santa Paula GRE Tutors
,
Agoura Hills GRE Tutors
,
Calabasas GRE Tutors
,
Port Hueneme GRE Tutors
,
Fillmore GRE Tutors
Call us today to connect with a top
GRE tutor in Glendale, CA
(310) 617-6847