Call Now to Set Up Tutoring:
(816) 336-1167
Private In-Home and Online ISEE Tutoring in Gladstone, MO
Receive personally tailored ISEE lessons from exceptional tutors in a one-on-one setting. We help you connect with in-home and online tutoring that offers flexible scheduling and your choice of locations.
Recent Tutoring Session Reviews
"We started the session by reviewing the past homework (reading comprehension via online exercises), then moved on to quizzing the new vocabulary set. The student is strongest with the most recent vocabulary words but needs to work on earlier sets to make sure he is comfortable with a bunch of words. After we went over vocabulary, I administered the first timed reading comprehension test. I gave him 40 minutes to complete the exercise. He was able to complete the questions in roughly thirty minutes. He scored in the 89th percentile, which we were happy with."
"The 2 students worked on reading comprehension and vocabulary. They read 4 essays (pp 348-352 in the review book's SSAT/ISEE review book) and answered questions over main idea, tone, and implied vs. express statements. They also worked a practice exam on vocabulary (synonyms and analogies). They continue to improve on word recognition and association."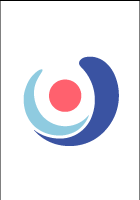 "The student and I worked on Reading Comprehension, Synonyms, Sentence Completions and Vocabulary. I also gave him a book for Vocabulary Development that he will take to camp."
"ISEE prep - mainly math and vocabulary; problems similar to those on the practice tests; explored Pythagorean theorem and story problem operations with averages."
"Introduced myself and teaching style. Reviewed an essay previously written. Taught the structure of an essay. Reviewed ISEE exam requirements and sections. Assigned math, language arts, and essay for homework. Advised parents to buy dictionary. The student is very bright and eager to learn."
"We worked on vocabulary, then on exponents with negatives in both the base and exponent and on equivalent fractions."
"Review of PEMDAS, division of 0, and long division. I tested her on new vocabulary terms. She did a great job!"
"We continued working on reading comprehension practice, discussing common question types and test-taking strategies (specific to reading comprehension). Additionally, we continued reviewing basic algebra concepts, including combining like terms, solving one- and two-step equations, and order of operations. The student overall worked hard during the session."
"Today we began by talking about the exam itself: the scoring, the separate sections, etc. The student had taken one of the practice tests at home, so we went on to look at that, beginning with the quantitative reasoning sections. Because she has a very good understanding of the general concepts, and just needs some review with conversion units and percentages, I assigned her the self-tests in the book that deal with that section."
"I worked on mainly the Math section of the ISEE exam. The topics are difficult to grasp, but after a few more sessions, I am sure the student can handle the Math section properly. The topics that I covered are pretty much to do with Arithmetic, especially roots, fractions, exponents, and order of operations."
"Focused on the Math section of the SSAT, working on Algebra problems, predominantly equations and proportions/percentages."
"Went over homework from last week. Assigned vocabulary study. Assigned some pages to read. Gave him these questions to answer: 3 things you feel confident about, up to 3 things you're unsure of or have questions about."
Nearby Cities:
Shawnee Mission ISEE Tutoring
,
Olathe ISEE Tutoring
,
Prairie Village ISEE Tutoring
,
Lenexa ISEE Tutoring
,
Lawrence ISEE Tutoring
,
Shawnee ISEE Tutoring
,
Leavenworth ISEE Tutoring
,
Gardner ISEE Tutoring
,
Maryville ISEE Tutoring
,
Lansing ISEE Tutoring
,
Bonner Springs ISEE Tutoring
,
Eudora ISEE Tutoring
,
De Soto ISEE Tutoring
,
Edwardsville ISEE Tutoring
,
Tonganoxie ISEE Tutoring
Nearby Tutors:
Shawnee Mission ISEE Tutors
,
Olathe ISEE Tutors
,
Prairie Village ISEE Tutors
,
Lenexa ISEE Tutors
,
Lawrence ISEE Tutors
,
Shawnee ISEE Tutors
,
Leavenworth ISEE Tutors
,
Gardner ISEE Tutors
,
Maryville ISEE Tutors
,
Lansing ISEE Tutors
,
Bonner Springs ISEE Tutors
,
Eudora ISEE Tutors
,
De Soto ISEE Tutors
,
Edwardsville ISEE Tutors
,
Tonganoxie ISEE Tutors
Call us today to connect with a top
ISEE tutor in Gladstone, MO
(816) 336-1167