Private In-Home and Online Writing Tutoring in Gilbert, AZ
Receive personally tailored Writing lessons from exceptional tutors in a one-on-one setting. We help you connect with in-home and online tutoring that offers flexible scheduling and your choice of locations.
100% Tutor Satisfaction Guarantee
At Varsity Tutors, we're committed to connecting you to top tutors capable of delivering an outstanding experience. That's why we provide a 100% tutor satisfaction guarantee.
How can a Writing tutor help you?
Writing well can take you so many places in your personal and professional life. In fact, the way you write will often be the basis on which people in so many areas of your life will judge your skills, aptitude, and intelligence. And, maybe most important of all, writing expresses who you are; it tells the world all about you when you craft your thoughts into interesting writing. But before you can engage people with your creative writing, you have to understand some fundamentals such as spelling, grammar, topics and outlines. Once you have understood the basics, you can spread your writing wings and create all types of written pieces, including compositions, poetry, persuasive writing, expository writing, and so much more. However, if you have a good idea of what you want to say, but you're not sure how to best write it, maybe it's time to turn to a writing tutor for some dedicated help on improving your skills. Varsity Tutors can assist you in finding writing tutors near Gilbert, AZ.

Let us find you an expert writing tutor in Gilbert with the experience, skills, and teaching approach to try to help you succeed no matter what type of writing you're interested in creating. Each writing tutor has a passion for writing and sharing tips to help others to try to improve their own writing competency. Learning from someone who loves the subject matter creates a level of excitement and engagement that's hard to find in a classroom setting. Your writing tutor will make writing lessons fun, and you're sure to create your own enthusiasm as your skills and confidence improve with each session. Writing tutors can also advise you on the practical applications of writing and where your writing talents may find a home in a professional writing career. Finding a professional writing tutor in Gilbert is an excellent way to try to make sure you stay up to speed in your course.
Top tutors from ASU and other respected universities serving the Phoenix metro area. 4.9/5.0 Satisfaction Rating*
Session Summaries by Writing Tutors
"I asked the student to describe more of what he's read in "Gilgamesh" and also to tell me about the kinds of discussions they had in class. I told him that while he continues to read that, I am going to have him work on writing prompts that are typically used in honors classes and college level classes. The first assignment I gave him contains two parts that we will work on over the next couple of sessions. The part he was working on this tutoring session included researching the meaning of a literary epic, researching other examples of literary epics, finding the meaning of the word "archetype" and finding what examples of archetypes are in literature. Throughout his research I had him create a works cited page and taught him how to make one since he will likely have to make them for all of his classes as he continues on in school."
"The student needed to write an expository piece. We brainstormed topics. I asked him what he liked to do and we ended up choosing chess. We did a planning sheet and then he began to write. When he finished, we discussed ways to improve and reorder. At the end of our time, I gave him some cards to help with editing and revising and told him to do that before he sent it in."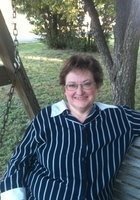 "Provided instruction on how and why we focus essays. Revised a first draft together and provided model sentences. Provided instruction on identifying, defining and analyzing symbols in literature. Also, reviewed some various algebra problems. Reviewed test taking strategies."