We are open Saturday and Sunday!
Call Now to Set Up Tutoring:
(716) 703-0319
Private In-Home and Online Pre-Calculus Tutoring in Getzville, NY
Receive personally tailored Pre-Calculus lessons from exceptional tutors in a one-on-one setting. We help you connect with in-home and online tutoring that offers flexible scheduling and your choice of locations.
Recent Tutoring Session Reviews
"This session mostly focused on applications of quadratic equations for optimization or otherwise, such as with interest or distance calculations. She seemed to get everything well after going over some of the examples from the book and was able to do the homework without much difficulty. I look forward to the following sessions and seeing what progress she has made."
"This session was focused on working with polynomials, their behaviors, and permutations. The student seems to have a general understanding of the material, but should have additional practice from the textbook or websites. Before reworking a problem, the student should focus on reviewing the arithmetic first, and then check the algebra; this will help to catch small errors that may make the problem seem more difficult."
"This student and I had our first meeting, and started with going over some test corrections. The concepts we covered dealt with polynomial and rational functions, including finding zeros, domains, intercepts, asymptotes, and graphs. By the end of the session, he seemed to have a good understanding of why his answers were wrong, and what needed to be corrected and how."
"This was a good session. The student and I covered functions, function operations, composition of functions, and direct and inverse variation. She showed good insight anticipating some of the conclusions we would reach, much more so than I have seen in other students. She is a real pleasure to work with. She is still nervous about her test tomorrow, but much more confident than when we began."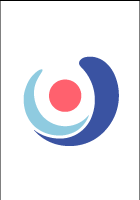 "This was a lot of repetitions of f(g(x)) problems. Once I showed her how to do a couple, she was pretty well able to do the rest on her own. I helped her fix one hard problem, but otherwise, she seemed to pick up the concept just fine."
"This was my first appointment with her. She and I went over the following concepts: domain, range, graphing, and transformations. She had just taken an exam, so we discussed the material that was covered on the exam. We went over quite a few practice problems, and she really seemed to understand the material well by the end of the session!"
Nearby Cities:
Buffalo Pre-Calculus Tutoring
,
Niagara Falls Pre-Calculus Tutoring
,
North Tonawanda Pre-Calculus Tutoring
,
Lockport Pre-Calculus Tutoring
,
Lackawanna Pre-Calculus Tutoring
,
Depew Pre-Calculus Tutoring
,
Kenmore Pre-Calculus Tutoring
,
Tonawanda Pre-Calculus Tutoring
,
Lancaster Pre-Calculus Tutoring
,
Hamburg Pre-Calculus Tutoring
,
East Aurora Pre-Calculus Tutoring
,
Williamsville Pre-Calculus Tutoring
,
Bowmansville Pre-Calculus Tutoring
,
Blasdell Pre-Calculus Tutoring
,
Alden Pre-Calculus Tutoring
Nearby Tutors:
Buffalo Pre-Calculus Tutors
,
Niagara Falls Pre-Calculus Tutors
,
North Tonawanda Pre-Calculus Tutors
,
Lockport Pre-Calculus Tutors
,
Lackawanna Pre-Calculus Tutors
,
Depew Pre-Calculus Tutors
,
Kenmore Pre-Calculus Tutors
,
Tonawanda Pre-Calculus Tutors
,
Lancaster Pre-Calculus Tutors
,
Hamburg Pre-Calculus Tutors
,
East Aurora Pre-Calculus Tutors
,
Williamsville Pre-Calculus Tutors
,
Bowmansville Pre-Calculus Tutors
,
Blasdell Pre-Calculus Tutors
,
Alden Pre-Calculus Tutors
Call us today to connect with a top
Pre-Calculus tutor in Getzville, NY
(716) 703-0319