Call Now to Set Up Tutoring:
(716) 703-0319
Private In-Home and Online Algebra Tutoring in Getzville, NY
Receive personally tailored Algebra lessons from exceptional tutors in a one-on-one setting. We help you connect with in-home and online tutoring that offers flexible scheduling and your choice of locations.
Recent Tutoring Session Reviews
"We reviewed the previously learned factoring methods: GCF, DOTS, trinomials with a=1, and grouping. I then introduced the student to factoring trinomials where a>1, and the concept of factoring completely."
"We reviewed two problems for homework. The concept was finding the corresponding x or y when given a graph of a function. I made up about eight examples to help the student understand it more thoroughly. I also suggested he label his axes when given homework or a quiz due to him often mixing up the x and y. Then, I went over his previous lessons in math class, which included finding the domain, range, max, min, increase and decrease of a graph. He needed clarification on the domain and range. I gave him about ten practice problems that we completed that encompassed finding the x or y of a function and all of its properties. By the end of the session, he seemed more confident with the material."
"We reviewed whether graphs are linear or nonlinear, graphing the linear equations, and slope intercept form. The student was struggling with slope intercept form, and now he understands it. The student showed a positive attitude toward the work."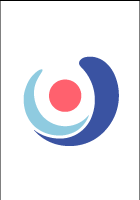 "We sat and did sections of Chapters 5.1-5.3.

There were certain issues with finishing work and having confidence, but that itself is not necessarily a bad thing. I found that the student would start something, be doing it completely right, but stop midway and not finish it. The key is to finish it! We will continue to work on this in our next session."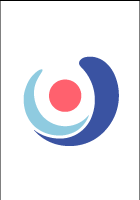 "We solved extra questions on polygons. I taught him some strategies to go about questions in the form of word problems. He is doing great in general with regard to this concept. I also gave him an oral test on the mathematical times table. I left him with an assignment on CPCTC."
"We specifically discussed ways to stay focused and how to catch up on makeup assignments. The student is receiving low marks mainly because of incomplete homework. His teachers agree that he participates and seems to understand the material, but the issue is focus and completing work. We are going to do an assessment tomorrow on his Algebra skills to see exactly where he needs some help. He is also emailing teachers about the makeup work."
Nearby Cities:
Buffalo Algebra Tutoring
,
Niagara Falls Algebra Tutoring
,
North Tonawanda Algebra Tutoring
,
Lockport Algebra Tutoring
,
Lackawanna Algebra Tutoring
,
Depew Algebra Tutoring
,
Kenmore Algebra Tutoring
,
Tonawanda Algebra Tutoring
,
Lancaster Algebra Tutoring
,
Hamburg Algebra Tutoring
,
East Aurora Algebra Tutoring
,
Williamsville Algebra Tutoring
,
Bowmansville Algebra Tutoring
,
Blasdell Algebra Tutoring
,
Alden Algebra Tutoring
Nearby Tutors:
Buffalo Algebra Tutors
,
Niagara Falls Algebra Tutors
,
North Tonawanda Algebra Tutors
,
Lockport Algebra Tutors
,
Lackawanna Algebra Tutors
,
Depew Algebra Tutors
,
Kenmore Algebra Tutors
,
Tonawanda Algebra Tutors
,
Lancaster Algebra Tutors
,
Hamburg Algebra Tutors
,
East Aurora Algebra Tutors
,
Williamsville Algebra Tutors
,
Bowmansville Algebra Tutors
,
Blasdell Algebra Tutors
,
Alden Algebra Tutors
Call us today to connect with a top
Algebra tutor in Getzville, NY
(716) 703-0319