Call Now to Set Up Tutoring:
(512) 299-3388
Private In-Home and Online Trigonometry Tutoring in Georgetown, TX
Receive personally tailored Trigonometry lessons from exceptional tutors in a one-on-one setting. We help you connect with in-home and online tutoring that offers flexible scheduling and your choice of locations.
How can a Trigonometry tutor help you?
Trigonometry is one of the most difficult math courses you can take. It involves a variety of complex topics, including angular units, complementary angles, angular distance, and the law of tangents. It may seem like it is a waste of time because of its complexity and its seeming lack of practical applications. But in fact, there are numerous practical applications for trigonometry. It can be used in a variety of areas, including engineering, astronomy, medical imaging, and geophysics. If you are interested in undertaking the challenge of trigonometry, you may want to connect with a private tutor. Varsity Tutors could help you find a private tutor near Georgetown, TX, who could potentially lead you on the path toward trigonometry understanding.
A personal trigonometry tutor in Georgetown will be able to cater sessions to your preferences in a way that you won't get in a traditional classroom setting. Working with a private tutor enables you to work at your own pace. This means that you can spend as much time as you need to in order to fully understand the subject material. So if you are already proficient in a particular area, you can skip over it so that you might not be wasting valuable study time. If you are having difficulties with a particular area, you can spend more time on it to strive to ensure that you fully comprehend it.
Let us find you a trigonometry tutor in Georgetown who will understand your needs and offer positive reinforcement to try to make the learning process easier. Your private trigonometry tutor is able to analyze your exact learning style and adapt the way they teach to accommodate it. They are also able to identify what topics you are having the most trouble with and develop a study plan that focuses on those areas. Additionally, they can figure out your strengths and help you pick a study method that works best with your skills and abilities.
Your private trigonometry tutor can meet you at a time and location that works best for you. So if you would like to study at the Georgetown Public Library, at Monument Cafe, at Berry Springs Park and Preserve, or at your house, your tutor can meet you there. They are also available to meet you either in person or face-to-face online depending on your personal preferences. Varsity Tutors could help you locate a private tutor in Georgetown, TX, who could potentially help with understanding trigonometry.
Recent Tutoring Session Reviews
"We went over a review packet her teacher had given her. She did very well with all the topics we had previously covered, but she is a little rusty on the newer things she has been learning in class (algebra, slope, graphing a line, etc.) We decided we would review these topics during our session on Sunday."
"We worked on his homework for today and then reviewed for his test this week. He has a good grasp of geometry and converting decimals/percentages/fractions, but we still need to work on getting the % of X - getting the decimal point in the right place."
"We spent the entire hour on the student's final exam study guide for math. We covered a wide variety of concepts, including calculating percentages and finding rates of change. His biggest issue is making tiny mistakes when setting up equations, so I told him to take time and double check that he's copied it down correctly, substituted the right variables, etc. We also spent extra time on volume and angles."
"The student reviewed fractions and negative numbers. She was able to calculate the height from given the dimensions of materials and objects. She reviewed her previous work on negative numbers. She has a good grasp on the concepts, but needs to remember a double negative number such as -(-10) is a positive number and should be added instead of subtracted."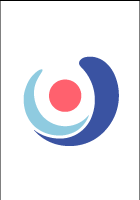 "The student and I worked on her final review for the upcoming exam. She was strong in her knowledge, especially with a calculator close at hand, so I focused on reaffirming the concept behind each problem. I had her work through the logic of problems from multiple chapters so she could remind herself how to manually arrive at conclusions. Overall, I can tell that all her hard work during the year is paying off; I believe she will do well on her upcoming final."
"The student reviewed an old quiz on scientific notation and explored various way to solve his word problems. He practiced strategies such as grouping zeros and using proportions."
"Had two sessions. First was introductory and an effort to assess needs. During the second, we went over basics and determined that the need was in application of statistical methods, not the formulas."
"Today the student and worked on his math homework. He is working on addition of fractions. I feel as though he has a good grasp of the concept."
"Today we went over the chain rule some more and started talking about implicit differentiation. She seems to have a really good handle on the things they're doing in class right now. I feel very confident in her abilities."
"In this session we decided to do a review from the beginning of the book. We went over limits and derivatives, and tried a few practice AP problems. Then we looked ahead and worked on the chain rule."
"We reviewed again for his test this Friday. His teacher gave him a set of problems for review, so we mainly just focused on those problems. He showed good understanding of all the materials."
"As we continue to work on time, the student and I worked on time elapsing. We worked on moving the hands of the clock backwards for times earlier and moving the hands forward for times later."
Nearby Cities:
Thousand Oaks Trigonometry Tutoring
,
Helotes Trigonometry Tutoring
,
Leon Valley Trigonometry Tutoring
,
Converse Trigonometry Tutoring
,
Scenic Oaks Trigonometry Tutoring
,
Universal City Trigonometry Tutoring
,
Schertz Trigonometry Tutoring
,
San Antonio Trigonometry Tutoring
,
New Braunfels Trigonometry Tutoring
,
Seguin Trigonometry Tutoring
,
Cibolo Trigonometry Tutoring
,
Lakeway Trigonometry Tutoring
,
Boerne Trigonometry Tutoring
,
Fair Oaks Ranch Trigonometry Tutoring
,
Bulverde Trigonometry Tutoring
Nearby Tutors:
Thousand Oaks Trigonometry Tutors
,
Helotes Trigonometry Tutors
,
Leon Valley Trigonometry Tutors
,
Converse Trigonometry Tutors
,
Scenic Oaks Trigonometry Tutors
,
Universal City Trigonometry Tutors
,
Schertz Trigonometry Tutors
,
San Antonio Trigonometry Tutors
,
New Braunfels Trigonometry Tutors
,
Seguin Trigonometry Tutors
,
Cibolo Trigonometry Tutors
,
Lakeway Trigonometry Tutors
,
Boerne Trigonometry Tutors
,
Fair Oaks Ranch Trigonometry Tutors
,
Bulverde Trigonometry Tutors
Call us today to connect with a top
Trigonometry tutor in Georgetown, TX
(512) 299-3388