Call Now to Set Up Tutoring:
(847) 840-2442
Private In-Home and Online Economics Tutoring in Geneva, IL
Receive personally tailored Economics lessons from exceptional tutors in a one-on-one setting. We help you connect with in-home and online tutoring that offers flexible scheduling and your choice of locations.
Recent Tutoring Session Reviews
"The student and I went over several practice problems in Physics and got about halfway through the Chapter 2 Review in Pre-calculus.  In both subects she is fully capable of doing the math.  However, she likes to generalize problems and doesn't analyze each problem individually which is where she runs into problems.  "
"Reviewed and corrected the student's sentence completion work and practiced more or our anticipate/eliminate process, understanding that she may want to be skipping the questions with harder vocabulary at the end if she can't eliminate any answer choices; began practicing a similar technique for passage-based reading, which the student employed very well; worked some numbers and operations problems and began working with algebra. I can see the student getting more and more comfortable with the test and the way questions are worded with every section we work. She'll be doing more reading and math practice before our next session on Wednesday and take a practice test before next Sunday. She still has a great attitude toward this whole process!"
"The student and I went over the practice reading test she completed for homework. We then went through another practice reading test together. We also practiced strategies like going through the questions beforehand to get a preview of the content as well as knowing what to look for when reading, reading the passage quickly, and finding evidence for our answers within the passage. I assigned her one more practice reading test, so hopefully by the end of next session we can start the science section."
"Review of all of the sin, cos, and tan identities that he has learned so far. Student is having some trouble recognizing the identities hidden in certain problems, and also has trouble deciding which identity to use in certain situations, but it is getting better."
"The student had completed one of the two packets I had told him to do last time so today we worked through the second one together covering inequalities and elementary proofs. We also began the next packet, which covered quadratic equations. I then explained to him what work he needed to complete before our next session to keep the pace for finishing the course on time."
"Discussion of persuasive essay writing steps.  We worked on introductory sentences, working thesis statements, and ways to provide evidence for supporting reasons. A highly intelligent student, she is  gifted in writing.  She only needs to hone the MLA format.  What a pleasure!"
"SAT Math Prep: Reviewed ratios, percents, geometry, word problems, strategies to use on SAT test; practiced/reviewed problems; practiced test simulation  HW assigned: read/do two sections of SAT math, circle questions he doesn't know how to do."
"The student and I reviewed her homework for tonight.  She seems to be completely understanding the material.  We found the old quiz, which she only had minor mistakes on."
"Reviewed basic imperfect conjugation structure for -ar, -er, -ir verbs prior to continuing "De Nino" exercises. Completed Unit Test for "El Mercado / Ir de Compras," and completed discussion questions on "Con que frecuencia," also using the imperfect tense."
"We analyzed an English section like we have in the past, then we started a science section together. For now, we're just building confidence with the science section; the student has all the chart-reading skills she needs to get most of the answers."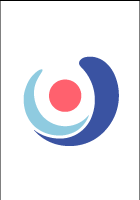 "Student 1 and student 2 were working on a test review over inequalities. They had to focus on writing down all their steps to solve them correctly. They also needed extra practice with absolute value inequalities."
"Student 1: We worked on her vocabulary list and translated sentences using these words.
Student 2: We started in on a new chapter's vocabulary list. He also translated sentences and did a listening exercise."
Nearby Cities:
Evanston Economics Tutoring
,
Skokie Economics Tutoring
,
Oak Park Economics Tutoring
,
Downers Grove Economics Tutoring
,
Highland Park Economics Tutoring
,
Des Plaines Economics Tutoring
,
Glencoe Economics Tutoring
,
Naperville Economics Tutoring
,
Oak Lawn Economics Tutoring
,
Elmhurst Economics Tutoring
,
Lombard Economics Tutoring
,
Schaumburg Economics Tutoring
,
Lake Forest Economics Tutoring
,
Buffalo Grove Economics Tutoring
,
Wheaton Economics Tutoring
Nearby Tutors:
Evanston Economics Tutors
,
Skokie Economics Tutors
,
Oak Park Economics Tutors
,
Downers Grove Economics Tutors
,
Highland Park Economics Tutors
,
Des Plaines Economics Tutors
,
Glencoe Economics Tutors
,
Naperville Economics Tutors
,
Oak Lawn Economics Tutors
,
Elmhurst Economics Tutors
,
Lombard Economics Tutors
,
Schaumburg Economics Tutors
,
Lake Forest Economics Tutors
,
Buffalo Grove Economics Tutors
,
Wheaton Economics Tutors
Call us today to connect with a top
Economics tutor in Geneva, IL
(847) 840-2442