We are open Saturday and Sunday!
Call Now to Set Up Tutoring:
(214) 206-7940
Private In-Home and Online Trigonometry Tutoring in Garland, TX
Receive personally tailored Trigonometry lessons from exceptional tutors in a one-on-one setting. We help you connect with in-home and online tutoring that offers flexible scheduling and your choice of locations.
How can a Trigonometry tutor help you?
Trigonometry is a branch of math that focuses on the signs and angles of triangles using all sorts of equations and formulas. It can be a difficult subject for many students, and even if you enjoy it for the most part, there is no harm in asking for extra help. If you were to connect with a professional trigonometry tutor, you would get the undivided attention you need to ace that next trig exam. Varsity Tutors will find you a talented trigonometry tutor in Garland, TX, whose number one priority is you. Call us today!
Whether it's trig ratios or complementary angles that are causing you to be confused in class, a personal tutor who specializes in trig will be able to meet you where you're at and work with you at your own pace. Your tutor will be able to get to know you, which will allow them to devise a unique tutoring plan just for you, based on your personality and learning habits. That would simply take too long for a teacher in a traditional classroom to do. A trigonometry tutor in Garland, TX, can make all of your study sessions both efficient and effective so no time is wasted. Your tutor will not just tell you information, but will explain it to you in a way that is relatable to you and your interests, helping you make connections in real life.
We understand that there some subjects, like trigonometry, that are challenging for students of all ages. Trig can be especially tricky once you get into trig functions for selected acute angles. This is why a professional trigonometry tutor, who has taught trig, will be able to explain it to you in an intuitive way. You could walk out of your sessions with fresh ideas of how to tackle your next assignment. Confidence and higher self-esteem are benefits to having a tutor, and the next time you have a trig test, you'll be ready and excited to take it. We will find you an expert trigonometry tutor in Garland who will create a comfortable learning environment. Your trig tutor loves what they do, and will show you that trigonometry can be fun. Their biggest priority is that you're comfortable and focused in your sessions.
Your tutor will be able meet you wherever you are most focused. They can schedule sessions at your home, or at a local cafe or library. If in-person meetings aren't possible, the tutor can schedule sessions online, using our face-to-face live learning platform. For help finding a trigonometry tutor in Garland, contact the educational directors at Varsity Tutors today.
Recent Tutoring Session Reviews
"We started with fraction dominoes to get the student ready. Using a number line between 0 and 1, we went through together and filled in where certain fractions fit in. We did a greater than/less than test comparing pairs of fractions. He understands that 1/3 is less than 2/3 but doesn't see that 1/3 is greater than 1/4, so we looked at circles divided into 3, 4, 5, and 6 equal pie pieces. He did well when putting the different sized pieces together to do some addition of fractions. We worked on some word problems, and he did well with a little coaching."
"The student worked on his fractions homework. His homework covered determining fractions from diagrams and charts, and reducing fractions. He also learned how to divide fractions in several word problems. He seemed to understand the concepts."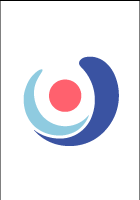 "During this session, the student and I began to review for her upcoming math final. We went over the review packet her teacher had given her and went in depth on the topics she did not fully understand. She seems to be understanding theoretical/experimental probability and the counting principle a lot better than she was before. We decided that the next session we would go over her past tests and quizzes."
"Her final exam in Integrated Mathematics is this coming Tuesday. We began to go through the 100-question comprehensive study guide from the beginning of the year. We got through half of it, and plan to meet again today."
"This was our first session after the student took his tests. I asked how he felt he had done, and he said that it was pretty easy for him. He said there were only a few questions on angles, which was the hardest topic for him, so that was good for him. In this session we worked on the new material he is covering in class, namely area and volume. We worked on volume of cylinders, which was pretty easy for him as he was doing very well with area of circles. We then moved on to area of complex 2-dimensional figures. This was a little tricky since it was hard for him to visually pick out the different shapes within a complex figure at times, but after working on a few problems he got much better at it. He is doing very well finding the area of the separate figures once he recognizes them."
"We went over the questions that the student missed on her last exam. The majority of the errors were due to running out of time, but we also had to review how to use reference angles and "360*n" to find the 'general solution' to each equation. We spent the rest of the session on the law of sines and the law of cosines for 'ambiguous' triangles, which she is doing very well with."
Nearby Cities:
Plano Trigonometry Tutoring
,
University Park Trigonometry Tutoring
,
Allen Trigonometry Tutoring
,
McKinney Trigonometry Tutoring
,
Irving Trigonometry Tutoring
,
Carrollton Trigonometry Tutoring
,
Grand Prairie Trigonometry Tutoring
,
Arlington Trigonometry Tutoring
,
Dallas Trigonometry Tutoring
,
Fort Worth Trigonometry Tutoring
,
Denton Trigonometry Tutoring
,
Lewisville Trigonometry Tutoring
,
Richardson Trigonometry Tutoring
,
Frisco Trigonometry Tutoring
,
Flower Mound Trigonometry Tutoring
Nearby Tutors:
Plano Trigonometry Tutors
,
University Park Trigonometry Tutors
,
Allen Trigonometry Tutors
,
McKinney Trigonometry Tutors
,
Irving Trigonometry Tutors
,
Carrollton Trigonometry Tutors
,
Grand Prairie Trigonometry Tutors
,
Arlington Trigonometry Tutors
,
Dallas Trigonometry Tutors
,
Fort Worth Trigonometry Tutors
,
Denton Trigonometry Tutors
,
Lewisville Trigonometry Tutors
,
Richardson Trigonometry Tutors
,
Frisco Trigonometry Tutors
,
Flower Mound Trigonometry Tutors
Call us today to connect with a top
Trigonometry tutor in Garland, TX
(214) 206-7940