Call Now to Set Up Tutoring:
(214) 206-7940
Private In-Home and Online Finance Tutoring in Garland, TX
Receive personally tailored Finance lessons from exceptional tutors in a one-on-one setting. We help you connect with in-home and online tutoring that offers flexible scheduling and your choice of locations.
How can a Finance tutor help you?
There are many important reasons to study finance. From making sound investment decisions to using credit wisely to understanding how the macroeconomy functions, finance has several significant applications. Those studying finance will be require to comprehend and apply many concepts related to personal finances as well as professional practices. The breadth of knowledge and skills necessary to perform well in a finance course can be overwhelming for many students, especially when attempting to review the material alone. Receiving assistance from a tutor is an excellent way to overcome the several challenges you will face in your course. The educational directors at Varsity Tutors could help you find a finance tutor in Garland, TX, who could teach you all you need to know to be successful in finance.
Your tutor can meet with you one-on-one, in the comfort of your own home or another convenient location. Face-to-face online sessions are also available for those who are in need of a more flexible schedule. Varsity Tutors can find you a finance tutor in Garland who could break down the basic concepts of finance to try to make sure you understand the big picture. Your tutor will assess your strengths and weaknesses, and then devise a study plan to address your specific needs. You may have a solid understanding of savings and debt, but struggle to grasp financial investing. Your instructor will make sure to focus on the areas of greatest concern in order to correct your issues as quickly as possible. Varsity Tutors can match you with a Garland tutor who is an expert in finance and enjoys teaching it to others. The individualized attention allows for your questions to be answered immediately, unlike in a classroom, where students often find themselves going over material they already understand while skimming over the more problematic topics.
Regardless of whether or not you are interested in pursuing a career in finance, understanding the concepts in this field is important. Perhaps you aspire to become an investment banker, economist, or venture capitalist, or simply wish to raise or maintain your GPA. Whatever your personal goals happen to be, a private finance tutor can be a valuable asset in guiding you to success. Don't miss out on this fantastic opportunity. Contact Varsity Tutors today, and our educational directors will be happy to match you with a finance tutor in Garland, TX, who will motivate you to reach your full potential in finance.
Recent Tutoring Session Reviews
"The student and I covered similar solids and the equations for solving for the factor of change between the two.  As always, he grasped the concept with only a little instruction.  He has a test on this material tomorrow and I am confident that he will do well.  "
"Spent this session working on physics and calc 3. In physics we worked with x and y components of vectors and how they can be used to solve a problem. He began chapter 5 which introduces Newton's laws and force diagrams. In calc 3 he's just reviewing for his test which will cover everything we've done so far including the chain rule for higher dimensional functions and gradients. The material is simple compared to what we've done before and he has a good grasp on it."
"The student and I reviewed for her test tomorrow in Chemistry. We solved problems that required conversions between molecular mass, moles, grams, and percent mass. We corrected problems she had trouble with on her previous nights homework and discussed a few other small questions she had."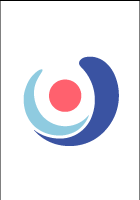 "Various topics in electromagnetism were covered including electric field, electric potential, and magnetic field, all on various objects. Progress was made in further understanding the theory behind applications. This was then applied to practice tests to prepare for an upcoming test."
"Today, the student and I went through his class PowerPoints. We covered RNA and DNA synthesis and I explained the specifics of replication, transcriptions, translation, and the post-modifications of RNA in both Eukaryotes and Prokaryotes."
"The student and I worked on his Chapter 3 homework. Topics covered included: market security contacts such as corporate bonds, yield to interest and its relationship with time to maturity, as well as the three theories that affect the yield curve."
"We covered a case study for the student's graduate finance course. The case study required analysis of financial ratios and financial statements for a small business. We will continue to work on the case study in our session tomorrow."
"Today was our last session, and we practiced Finance problems from the student's textbook. I watched as she solved problems without looking, and I think she is ready for her final exam."
"The student and I continued working on her final term paper. I helped her generate pro forma financial documents for a corporation and explained how everything was being calculated."
"I did a project with the student on budgeting. He had to pick an occupation and learn how to budget monthly from his income."
"10/29 PM Spoke with the student reviewed materials and objectives and established a game plan for his (Grade A) paper. 10/30 AM Reviewed the student's (template) spreadsheet and made some suggestions for changes (all email) 10/30 PM Conference call with the student walked through changes, lined him out on next steps keeping with game plan 10/30 PM Four follow-up call from the student with questions on his spreadsheet after conference call"
Nearby Cities:
Plano Finance Tutoring
,
University Park Finance Tutoring
,
Allen Finance Tutoring
,
McKinney Finance Tutoring
,
Irving Finance Tutoring
,
Carrollton Finance Tutoring
,
Grand Prairie Finance Tutoring
,
Arlington Finance Tutoring
,
Dallas Finance Tutoring
,
Fort Worth Finance Tutoring
,
Denton Finance Tutoring
,
Lewisville Finance Tutoring
,
Richardson Finance Tutoring
,
Frisco Finance Tutoring
,
Flower Mound Finance Tutoring
Nearby Tutors:
Plano Finance Tutors
,
University Park Finance Tutors
,
Allen Finance Tutors
,
McKinney Finance Tutors
,
Irving Finance Tutors
,
Carrollton Finance Tutors
,
Grand Prairie Finance Tutors
,
Arlington Finance Tutors
,
Dallas Finance Tutors
,
Fort Worth Finance Tutors
,
Denton Finance Tutors
,
Lewisville Finance Tutors
,
Richardson Finance Tutors
,
Frisco Finance Tutors
,
Flower Mound Finance Tutors
Call us today to connect with a top
Finance tutor in Garland, TX
(214) 206-7940