We are open Saturday and Sunday!
Call Now to Set Up Tutoring:
(310) 617-6847
Private In-Home and Online Computer Science Tutoring in Garden Grove, CA
Receive personally tailored Computer Science lessons from exceptional tutors in a one-on-one setting. We help you connect with in-home and online tutoring that offers flexible scheduling and your choice of locations.
Recent Tutoring Session Reviews
"In this session, I primarily covered lists and for loops. This includes discussing different built-in functions Python has for operating on lists, the different format options available when using for loops, and the concepts of multidimensional lists and nested for loops. A preview of recursion, which we shall be going over in more detail in a later session, was shown at the end of our session. The student did not struggle with any of the material and picked things up fairly quickly. There were a couple of syntax issues at times but nothing major. She is clearly interested in the material and was engaged throughout the session. I recommended she practice some more with lists and for loops prior to our next session."
"What concepts did you cover specifically?

- Python variable declarations

- Python strings, quotes, apostrophes, escape characters

- Python commands: print, while, raw_input

- Python scripting

- Data conversion: int(), float()

- Relational operators: ==, <, >, >=, <=



What was the student's attitude toward the material that was reviewed?

- The student was active and attentive during the whole tutoring session."
"In this session, we made subtle progress, and we had a lot of progress in comparison to our first session. The student brings a really good attitude to each session. For our next session, our goal is to finish the coding project."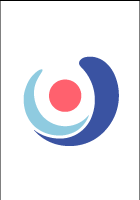 "The student and I spent the entire session trying to gain access to a server he had created through Microsoft Azure. We discovered that the user ID for accessing the site (and creating the database) was not the same as the user ID necessary to connect to the database. He now knows how to find the correct format to put his ID in, as well as many other interesting, unrelated features on Azure's website."
"The student continued to work on the Unity3D platform to create a game. He went through a couple of game tutorials to figure out the fundamentals of making a player move and drawing different components in the game. We spoke a little bit about how to connect scripts to a player or different components as well. Next week, we plan on starting a new game for him."
"The student has a quiz tomorrow on the fundamentals of Photoshop and Illustrator. I quickly prepared a visual matching quiz, where I listed the icons and names of several tools from the toolbars and had him write in a P if it was only available in Photoshop, an I for Illustrator, a B for both, and an N if it wasn't in either application. He positively crushed it (100%)! He did this so quickly that we had a lot of time left. His mom asked me to help him with an English assignment where he had to fill in an outline of a future job. The form entailed describing the position and its duties, then answering questions such as: What are the steps involved in applying for this job? and What are the job requirements? After completing the rough draft, he created a document and wrote out all of his responses in complete sentences."
Nearby Cities:
Malibu Computer Science Tutoring
,
Pacific Palisades Computer Science Tutoring
,
Oxnard Computer Science Tutoring
,
Woodland Hills Computer Science Tutoring
,
Santa Clarita Computer Science Tutoring
,
Thousand Oaks Computer Science Tutoring
,
Simi Valley Computer Science Tutoring
,
Ventura Computer Science Tutoring
,
Camarillo Computer Science Tutoring
,
Moorpark Computer Science Tutoring
,
Santa Paula Computer Science Tutoring
,
Agoura Hills Computer Science Tutoring
,
Calabasas Computer Science Tutoring
,
Port Hueneme Computer Science Tutoring
,
Fillmore Computer Science Tutoring
Nearby Tutors:
Malibu Computer Science Tutors
,
Pacific Palisades Computer Science Tutors
,
Oxnard Computer Science Tutors
,
Woodland Hills Computer Science Tutors
,
Santa Clarita Computer Science Tutors
,
Thousand Oaks Computer Science Tutors
,
Simi Valley Computer Science Tutors
,
Ventura Computer Science Tutors
,
Camarillo Computer Science Tutors
,
Moorpark Computer Science Tutors
,
Santa Paula Computer Science Tutors
,
Agoura Hills Computer Science Tutors
,
Calabasas Computer Science Tutors
,
Port Hueneme Computer Science Tutors
,
Fillmore Computer Science Tutors
Call us today to connect with a top
Computer Science tutor in Garden Grove, CA
(310) 617-6847