Call Now to Set Up Tutoring:
(614) 682-2660
Private In-Home and Online ISEE Tutoring in Gahanna, OH
Receive personally tailored ISEE lessons from exceptional tutors in a one-on-one setting. We help you connect with in-home and online tutoring that offers flexible scheduling and your choice of locations.
How can a tutor help your child master the ISEE?
Competitive schools use a number of factors to make admissions decisions, and one of those factors is test scores. The Independent School Entrance Exam (ISEE) is often used to evaluate a student's abilities and potential when deciding whether or not to admit an applicant. When the school you're hoping to send your child to requires the ISEE, make sure you provide every advantage possible to your student. A tutor can make a huge difference. The educational directors at Varsity Tutors can connect you with ISEE tutoring in Gahanna, OH.
While it's easy to find a tutor for basic subjects, finding one who is experienced in the ISEE content and format can be a bit of a struggle. We take that headache away from you. We'll find you a hand-picked ISEE tutor in Gahanna who will love what they teach, which allows them to make your child's study sessions engaging. This test is organized according to grade level, and includes subjects such as verbal reasoning, reading comprehension, math, and analytical reasoning. An essay section is also included, and your child could need to be prepared to sit for at least three hours when taking this test. Your student's tutor will make sure that all subjects are covered and that your child knows what to expect.
Talk with your child's tutor about what you expect and what kind of scores you're hoping your student may be able to achieve. Varsity Tutors will match you with a ISEE tutor in Gahanna who will motivate your student to reach beyond their goals on the ISEE. The study plan will be completely customized, depending on which areas are challenging for your child. If math has always been difficult, the tutor will work with your student on word problems, equations, and study drills. For those who struggle with reading and writing, a tutor will provide study strategies and techniques that make verbal learning more accessible. This process will be fun and engaging for your child, and their increased confidence will be reflected in the test scores.
Call our educational directors to discuss your schedule and the kinds of study sessions that will work best for your family. Your child's tutor may be able to meet with their tutor in-person at any location that's convenient, including your home, a nearby coffee shop, or a library, for example. You can also choose to have your child meet their tutor for face-to-face online sessions. This independent tutoring will have a dramatic impact on test preparation as well as long-term academic goals. Varsity Tutors could help your child make ISEE study sessions more productive by finding a tutor in Gahanna, OH.
Recent Tutoring Session Reviews
"Today, we worked on the reading and verbal sections. I advised the student to pay attention to what the sentences and passages are saying; it will allow her to pick out keywords that will tell you the type of word that you are looking for to fill out the blank. When analyzing a passage for the main idea, she should pay attention to the passage as a whole and try not to be too specific, as the majority of what's said has to fit into the main idea."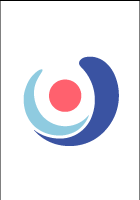 "We focused on the quantitative reasoning section today. I think moving forward, it would be beneficial for the student to have sessions just focused on English, vocabulary, writing, and reading comprehension."
"We went over the essay portion and discussed how to make a good outline. I checked the student's homework, and she completed all of it. We went over timing for the reading section and strategies, and then I timed her on two reading passages.
We went over the new vocabulary, and I covered math strategies."
"We worked on solving math problems with variables, identifying main ideas in passages by underlining the main idea in each of the paragraphs, and discussing the passage at the end. We also continued working on synonyms and fill-in-the-blank sentences."
"We worked on the writing for the ISEE. We used four prompts from an ISEE prep book as well as a website. We practiced brainstorming using web diagrams timed for 10 minutes or fewer and 20 minutes for writing. We spoke about using transitions and examples to flesh out the writing. We wrote one essay and did brainstorming for four prompts. The student will complete another essay from one of the brainstorms. He will also work on some more timed practice tests for next session."
"We worked on vocabulary and reviewed words that we studied last summer. The student did quite well. Then, we did fill in the blanks and reading comprehension. She has made wonderful progress in comprehension and seldom gets any wrong. She then wrote an essay."
Nearby Cities:
Columbus ISEE Tutoring
,
Dayton ISEE Tutoring
,
Canton ISEE Tutoring
,
Dublin ISEE Tutoring
,
Westerville ISEE Tutoring
,
Mason ISEE Tutoring
,
Powell ISEE Tutoring
,
Loveland ISEE Tutoring
,
Reading ISEE Tutoring
,
New Albany ISEE Tutoring
,
West Carrollton ISEE Tutoring
,
Greene County ISEE Tutoring
,
New Lebanon ISEE Tutoring
,
Casstown ISEE Tutoring
,
Arcanum ISEE Tutoring
Nearby Tutors:
Columbus ISEE Tutors
,
Dayton ISEE Tutors
,
Canton ISEE Tutors
,
Dublin ISEE Tutors
,
Westerville ISEE Tutors
,
Mason ISEE Tutors
,
Powell ISEE Tutors
,
Loveland ISEE Tutors
,
Reading ISEE Tutors
,
New Albany ISEE Tutors
,
West Carrollton ISEE Tutors
,
Greene County ISEE Tutors
,
New Lebanon ISEE Tutors
,
Casstown ISEE Tutors
,
Arcanum ISEE Tutors
Call us today to connect with a top
ISEE tutor in Gahanna, OH
(614) 682-2660