We are open until 8pm!
Call Now to Set Up Tutoring:
(617) 947-9800
Private In-Home and Online Economics Tutoring in Franklin, MA
Receive personally tailored Economics lessons from exceptional tutors in a one-on-one setting. We help you connect with in-home and online tutoring that offers flexible scheduling and your choice of locations.
Recent Tutoring Session Reviews
"The student is doing really well in his class. He is working hard and understands the material for the most part. He needs to slow down sometimes because he makes small mistakes or doesn't read the directions all the way."
"We covered the Counting Principle and Probability section (9-H) in the Barron's SAT book. The student's major setback was in not reading the details given with each problem, as well as forgetting certain properties such as qualifications for prime numbers."
"The student and I kept preparing for her upcoming history exam (tomorrow). I had asked her to make some flashcards on the events we had reviewed Tuesday. We spent the whole session filling out the flashcards and then me quizzing her on some of the flashcards we had made together."
"Today we worked on editing the rough draft of the student's Chicano Literature paper so she can turn in her final draft.  She reworked several passages based on her professor's comments.  She plans to turn in the final copy today.  "
"In my second session with the student we worked on the Critical Reading section. We discussed timing, how to stay engaged with the passage (underlining, writing notes), how to approach different types of questions, how to eliminate answers, when to guess, etc. We went through two sections of a practice test, reading the passages, talking about the main idea, the tone, etc., and then answered the questions together. I think she has a good grip on how to read the passages closely and carefully, and just needs to practice with how to break down the questions."
"Mostly an evaluation of student 1 and student 2 relative to the Math curriculum. Going forward, we will continue using 1A and 1B Math Books plus proficiency tests to evaluate their entry into the Math curriculum.   My current guess is that they will enter at the 3rd grade level."
"The student and I worked through a lot of practice problems that involved converting fractions to decimals or percentages. We also worked through some practice problems requiring the formulation of an equation from word problems. I think we need to continue to work on these concepts next week. The student and I also worked through some power-up exercises. She improved her times for both the subtraction and multiplication section and got all of her subtraction problems right!"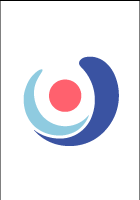 "We spent a lot of time going over practice problems. I believe now that the student has 90% of the tools necessary to do well she just needs to put in the effort in terms of studying. Her math skills at the complex level have drastically improved. I have assigned her several practice sections out of the book, along with vocabulary and an essay. Along with this, I have assigned her to make flashcards so that she can memorize "math facts" such as what fractions equal in decimal form, area equations, etc."
"The student and I used the beginning of our session to review her grammar, vocab, and math homework for school. After this, we moved on to some exam math. During this session the student and I talked about the quantitative comparisons portion of the exam. As the test is designed for students up through 7th grade and the student is only in 6th, there was some math she did not recognize. I used this time to do a brief introduction to algebra and distributive properties. The student was a little unsure at first, but she caught on by the end!"
"He has a trigonometry test tomorrow so we went over the material for that. He's doing angle to sum and sum to angle identities, half angle identities and power reduction identities. He's pretty good at it when he knows the formulas and going very quickly making few mistakes. All he has to do is memorize the formulas for the other ones and he'll be done. We found some similarities between the functions in order to cut down on the necessary memorizing and derived a few in case he forgot and had to come up with them quickly."
"The student had an English test the following day, so we focused on that this session, but first we went over some math that had been confusing him. We started by going over multiplying, divining, adding and subtracting fractions and mixed number. We then went on to review how to do all those functions with negative numbers throw in as well. Once I felt he was sufficiently comfortable with these concepts, we moved on to his English studying. We went over a basic understand of what articles, adjectives (possessive and proper) and adverbs are and how to recognize them in sentences. We did any extra exercises in his workbook that he hadn't completed already, and then I made up some exercises for him as well to test his recognition of adverbs and adjectives, his understanding of the difference between the two, and his ability to choose the correct word that they modify. He was doing really well by the end of our session, and I think he was well prepared for his test."
"The student and I reviewed pronunciation of her telephone conversation. We also went over a Chinese New Year's song and a common phrase which she can share with her family. Finally, we went over some new family-related vocabulary and a few new grammar structures that would allow her to further her conversational skills."
Nearby Cities:
Westminster Economics Tutoring
,
Connecticut Economics Tutoring
,
New Haven Economics Tutoring
,
Portland Economics Tutoring
,
Hartford Economics Tutoring
,
Waterbury Economics Tutoring
,
New Britain Economics Tutoring
,
Bristol Economics Tutoring
,
Meriden Economics Tutoring
,
West Haven Economics Tutoring
,
Middletown Economics Tutoring
,
Torrington Economics Tutoring
,
Naugatuck Economics Tutoring
,
Southampton Economics Tutoring
,
Oregon Economics Tutoring
Nearby Tutors:
Westminster Economics Tutors
,
Connecticut Economics Tutors
,
New Haven Economics Tutors
,
Portland Economics Tutors
,
Hartford Economics Tutors
,
Waterbury Economics Tutors
,
New Britain Economics Tutors
,
Bristol Economics Tutors
,
Meriden Economics Tutors
,
West Haven Economics Tutors
,
Middletown Economics Tutors
,
Torrington Economics Tutors
,
Naugatuck Economics Tutors
,
Southampton Economics Tutors
,
Oregon Economics Tutors
Call us today to connect with a top
Economics tutor in Franklin, MA
(617) 947-9800