Call Now to Set Up Tutoring:
(617) 947-9800
Private In-Home and Online Reading Tutoring in Framingham, MA
Receive personally tailored Reading lessons from exceptional tutors in a one-on-one setting. We help you connect with in-home and online tutoring that offers flexible scheduling and your choice of locations.
How can a Reading tutor help you?
Are you watching your child struggle to grasp the concepts of reading? Do you simply want your child to get a head start on learning how to read before school even begins? One of the great ways to strive to ensure your child creates a strong and solid foundation of reading skills is with the help of a professional tutor. Not only are strong reading skills important for your child's academic and career future, they're also important for future state and standardized tests. The Massachusetts Comprehensive Assessment System (MCAS) is an exam required by the state that includes a large reading section. To try to give your child the confidence and skills needed to potentially improve on the exam, an expert tutor is a great resource. Varsity Tutors will match your child with an excellent reading tutor in Framingham, MA, who will strive to ensure he or she is test-ready.
A private tutor is more than happy to meet your child at your home, at a location that's convenient for you and your family, or face-to-face through a virtual platform that's simple to use. With an open schedule, these tutors make it easy for you to add private sessions to your agenda without having to finagle your currently planned events. An experienced tutor will focus on the exact reading skills where your child is showing weakness. He or she will then offer up advanced yet exciting learning techniques that your child responds to in order to cover as much ground as possible in the subject. The private sessions are effective and efficient because an expert tutor knows how to keep your child engaged and enthusiastic throughout the entire process. We will find you an expert reading tutor in Framingham who will create a comfortable learning environment.
Sometimes a big classroom setting isn't the best place for a student to learn the ins and outs of reading. Private tutoring sessions with an experienced tutor allow your child to ask any questions and take as much time on each concept as needed to fully comprehend before moving on. The tutor could give your child immediate feedback, making the study sessions as useful as possible. We can locate a reading tutor in Framingham who can complement your child's learning style.
Ready to see your child succeed and become confident in reading? A skilled reading tutor in Framingham, MA, can assess your child's abilities to help he or she perform their best in reading. Call today!
Recent Tutoring Session Reviews
"Session date: 11/19. This day we concentrated on homophones. We also did another reading benchmark exercise. This one he had done in school. We started over and did the exercise corrections which had to be returned to school. Throughout the session, the student was pleasant and diligent. It's clear he sincerely wants to do a good job."
"The student has continued to exhibit exceptional progress. He started to get really excited about reading our fiction selection, which was very encouraging. I'm still trying to get him to slow down, and that's happening little by little."
"We reviewed L & S Vowel Sounds. The student created words out of "word starters" for example "an" creates fan, man, can, etc. The student also completed page 117 from a Spelling Book."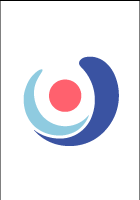 "The student and I worked on a personal narrative that will be an ongoing process for the next couple of weeks. We will be working on creating more of a story like paper involving 3 paragraphs and adding details so that our story can capture an audience. Each paragraph will include expressions, feelings, voice, and containing 3-5 sentences a paragraph. We worked on a reading passage using the strategy of monitoring comprehension to ensure that we understand what we read and what to do if we don't. This strategy will be implemented for one week."
"The student and I worked on Lesson 11 of the program. She read from two lists of words with the "ee" and "ea" sounds and answered questions about a story on the white board. Lastly, she read a poem out loud two times to work on her reading comprehension."
"We completed the majority of the book report for the student's course. We discussed the meaning of terminology and how to draw different components. She has improved in her ability to understand certain components of storybook reading and generate sentences based on these words."
Nearby Cities:
Westminster Reading Tutoring
,
Connecticut Reading Tutoring
,
Portland Reading Tutoring
,
Hartford Reading Tutoring
,
Waterbury Reading Tutoring
,
New Britain Reading Tutoring
,
Bristol Reading Tutoring
,
Meriden Reading Tutoring
,
Middletown Reading Tutoring
,
Fitchburg Reading Tutoring
,
Norwich Reading Tutoring
,
Torrington Reading Tutoring
,
New London Reading Tutoring
,
Groton Reading Tutoring
,
Oregon Reading Tutoring
Nearby Tutors:
Westminster Reading Tutors
,
Connecticut Reading Tutors
,
Portland Reading Tutors
,
Hartford Reading Tutors
,
Waterbury Reading Tutors
,
New Britain Reading Tutors
,
Bristol Reading Tutors
,
Meriden Reading Tutors
,
Middletown Reading Tutors
,
Fitchburg Reading Tutors
,
Norwich Reading Tutors
,
Torrington Reading Tutors
,
New London Reading Tutors
,
Groton Reading Tutors
,
Oregon Reading Tutors
Call us today to connect with a top
Reading tutor in Framingham, MA
(617) 947-9800