We are open Saturday and Sunday!
Call Now to Set Up Tutoring:
(310) 617-6847
Private In-Home and Online Trigonometry Tutoring in Fountain Valley, CA
Receive personally tailored Trigonometry lessons from exceptional tutors in a one-on-one setting. We help you connect with in-home and online tutoring that offers flexible scheduling and your choice of locations.
How can Trigonometry tutoring help you?
Trigonometry is the mathematical branch of studies that concentrates on the relationships between the angles and sides of triangles. This subset of geometry originated during the third century B.C. in Ancient Greece. It may be hard to believe that such an ancient field, dedicated to the study of triangles, has so many practical applications in life. But, it certainly does. Trigonometry plays an integral role in such fields as astronomy, carpentry, architecture, art, aviation, sports, and the list goes on and on. Clearly, a working knowledge of trigonometry concepts can only enhance your understanding of the world around you. And an understanding of this subject matter may even impact your future career choices. Still not convinced? A dynamic tutor in Fountain Valley, CA, could help you learn to love trigonometry.
If you're finding your trigonometry course more challenging than expected, the educational directors at Varsity Tutors could help you find a trigonometry tutor in Fountain Valley. Your tutor can try to help you understand complex trigonometry concepts, such as Ptolemy's theorem, the Pythagorean theorem, the law of tangents, the law of cosines, and Mollweide's formula. You can work together to understand trig ratios, angles, arcs, sine, cosine, and angle excess. Before you know it, these valuable trigonometry theorems and concepts will be easily understood, and you'll be applying them to everyday life. To accomplish this, your trigonometry tutor will evaluate your current progress in the course and identify areas where you need work. They will apply this information to design a personalized study plan that could help you understand trigonometry, and awaken an appreciation for this essential branch of mathematics.
We can find you a talented trigonometry tutor in Fountain Valley who can work with students at all proficiency levels. Your tutor will not only help you overcome the difficulties you are experiencing in your trigonometry course, but they will do so within your scheduling requirements. Are you only available to meet on weekends? Do you need to meet in varying locations to accommodate your other obligations? That's no problem. Your tutor can meet when you want, as often as required. And you can choose the setting for your one-on-one tutoring sessions. You can also take advantage of a dynamic learning platform for face-to-face online learning. Our directors will match you with an excellent trigonometry tutor in Fountain Valley, CA, who might help you to meet your academic and test score goals.
Recent Tutoring Session Reviews
"We went over a test the student recently got back that she didn't perform as well on as she wanted. We went over each and every problem she got wrong as she concurrently filled out a test correction assignment for her class. Topics covered included graphing, manipulating, and understanding sets of inequalities as well as absolute value functions and the concept of functions in general."
"I worked with Student 1 some, as well as Student 2 a little bit; mostly on math for both boys, and some Spanish. They continued to work on the preterite and imperfect tenses in Spanish. Math was a mixture of graphing and converting algebraic equations from one form to another."
"
Reviewed material for an upcoming exam, including word problems, fractions and decimals. The student seems to grasp concepts well and responds in exemplary fashion when fully focused."
"Today, the student and I had a review of past subjects that included her multiplication facts, and naming the places of large numbers. We also started discussing how to do division this week."
"Student A -- checked previously completed maths homework and finished what was assigned so far. After previewing the next two topics (general triangle area and law of sines), we moved on to chemistry. We started his worksheet on nylon before the time was up.

Student B -- described all major organs in digestive system, reviewed latest quiz (top score in the class! 51/52), progressed in maths workbook."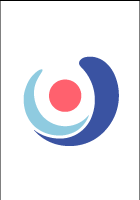 "We reviewed angular velocity, linear velocity, and dimensional analysis. The student has a great attitude. She had excellent notes and was well prepared. She was unsure of a few of the steps and was very specific about the points that she found confusing. We were able to address these points as we reviewed the study guide for her test next week. She was quick to define the components of the word problems and use the appropriate formulas correctly. We made a review sheet for the study guide, outlining the procedures for answering the questions. She is well prepared for her next test!"
Nearby Cities:
Malibu Trigonometry Tutoring
,
Pacific Palisades Trigonometry Tutoring
,
Oxnard Trigonometry Tutoring
,
Woodland Hills Trigonometry Tutoring
,
Santa Clarita Trigonometry Tutoring
,
Thousand Oaks Trigonometry Tutoring
,
Simi Valley Trigonometry Tutoring
,
Ventura Trigonometry Tutoring
,
Camarillo Trigonometry Tutoring
,
Moorpark Trigonometry Tutoring
,
Santa Paula Trigonometry Tutoring
,
Agoura Hills Trigonometry Tutoring
,
Calabasas Trigonometry Tutoring
,
Port Hueneme Trigonometry Tutoring
,
Fillmore Trigonometry Tutoring
Nearby Tutors:
Malibu Trigonometry Tutors
,
Pacific Palisades Trigonometry Tutors
,
Oxnard Trigonometry Tutors
,
Woodland Hills Trigonometry Tutors
,
Santa Clarita Trigonometry Tutors
,
Thousand Oaks Trigonometry Tutors
,
Simi Valley Trigonometry Tutors
,
Ventura Trigonometry Tutors
,
Camarillo Trigonometry Tutors
,
Moorpark Trigonometry Tutors
,
Santa Paula Trigonometry Tutors
,
Agoura Hills Trigonometry Tutors
,
Calabasas Trigonometry Tutors
,
Port Hueneme Trigonometry Tutors
,
Fillmore Trigonometry Tutors
Call us today to connect with a top
Trigonometry tutor in Fountain Valley, CA
(310) 617-6847