We are open Saturday and Sunday!
Call Now to Set Up Tutoring:
(310) 617-6847
Private In-Home and Online ISEE Tutoring in Fountain Valley, CA
Receive personally tailored ISEE lessons from exceptional tutors in a one-on-one setting. We help you connect with in-home and online tutoring that offers flexible scheduling and your choice of locations.
How can a tutor help your child master the ISEE?
If you're thinking about deciding on a private school, then it's more than likely that you're likely to need to take the Independent School Entrance Examination (ISEE). Irrespective of which level you're taking, the educational directors at Varsity Tutors can connect you with tutors in Fountain Valley, CA, that are skilled at helping students get ready for the ISEE. A private instructor can give you a guided tour of the exam, with advice on how to handle difficult questions while still keeping your eye on the clock. Learning this can be crucial, as the exam's three-hour time limit covers five full sections.
And you will need help. You'll have to answer 160 questions in mere 130 minutes, this means you'll have to be moving at a fairly good pace throughout the test. Get bogged down in any single question and it's likely that you'll run out of time quickly. To help you deal with this, Varsity Tutors will find you a tutor in Fountain Valley that will take all of your ISEE goals into consideration to produce an individualized study plan just for you. The right instructor can identify your trouble areas and design study sessions to treat them.
Your scheduling preferences will even guide the when and where of your study sessions, with times and locations which are convenient to you being the order of the day. This is an essential feature as compared to study groups or cram classes, both of which demand that you rearrange your schedule to meet their timing. Varsity Tutors is so focused on your convenience that there is even an online live learning platform which will allow you to study with your instructor face-to-face over the Internet. Varsity Tutors could help you streamline your studying by finding you an experienced ISEE tutor in Fountain Valley who can try to meet you on your terms.
A talented ISEE tutor in Fountain Valley, CA, can assess your abilities to try to help you perform your best on the ISEE. They will craft a study plan that targets you biggest areas of opportunity. They could give you undivided attention, and maximize the effectiveness and efficiency of your tutoring sessions as a result. As you show progress in any area, they will shift to raise the complexity, or switch to another topic that may provide the best opportunity to raise your score. Your tutor is always mindful of the end goal. Call today to try it out!
Recent Tutoring Session Reviews
"We covered the verbal and math parts of the ISEE lower level test. I assigned review over the math section as homework. I will e-mail the family with more practice later tonight."
"Student 1: We completed two informational (as opposed to literary) passages today and practiced going back to the passage to look for facts before just guessing the answer. During our math time, we heavily focused on drawing out math word problems to ensure that we get the right answer. She seemed to really like drawing them out because it made it easier for her. She could count the number of objects left rather than figuring it out in her head. It's also a foolproof way to get the answer, so it's a good method.

Student 2: She and I did some math, but once again, our main focus was writing. Today, rather than me walking her through the organization, I had her walk me through it. I was so excited to see that she has mastered all of the organizational skills we've been practicing. There are still a few things to work on, such as transitions, but this marked great progress for her!"
"The student had already taken a full practice test so while getting to know each other, we went over his wrong answers. Some of the material is new or is being used in new ways, like percents are mostly new but he could see how they related to fractions and decimals when I showed him the relationship. I think a few mini-math lessons will go a long way to helping him connect certain ideas and help him move through the test. As for the reading he is consistently okay but not nearly a strong as in his math. He is good with in-context vocab and fact-finding but hasn't learned the beauty of always reading between the lines. The challenge is to see how to do that depending on the type of passage."
"We began the session by completing her admissions essay brainstorms and drafting an outline to one of the essays. The student has been asked to use time this week to complete a rough draft of that essay. We then moved on to reviewing her diagnostic placement exam math test from last week and learned the concept of algebraic expressions. We did some practice questions on how to find x and simplifying using x. We ended the day with a vocabulary box, choosing one placement exam vocab word and writing a definition, sentence, associated word, and drawing a picture/symbol to help her remember that word. The student has been asked to complete another vocab word over the course of the week and to try and complete the placement exam questions of the day when she has time."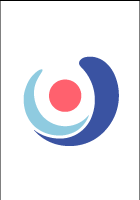 "The student and I reviewed and wrote the final draft of the essay we worked on yesterday (*note: while editing the essay, I explained the difference between using "a" and "an" as well as the use of pronouns. The student said he did not know the rule for using "a" and seemed a little fuzzy when it came to using pronouns in lieu of specific nouns). We added some additional vocab words to his deck of flashcards for future practice."
"We did an overview of test taking strategies and went over the student's weakest points. He was struggling a bit with the algebra that he hasn't learned in school yet. We went over these issues in great detail."
Nearby Cities:
Malibu ISEE Tutoring
,
Pacific Palisades ISEE Tutoring
,
Oxnard ISEE Tutoring
,
Woodland Hills ISEE Tutoring
,
Santa Clarita ISEE Tutoring
,
Thousand Oaks ISEE Tutoring
,
Simi Valley ISEE Tutoring
,
Ventura ISEE Tutoring
,
Camarillo ISEE Tutoring
,
Moorpark ISEE Tutoring
,
Santa Paula ISEE Tutoring
,
Agoura Hills ISEE Tutoring
,
Calabasas ISEE Tutoring
,
Port Hueneme ISEE Tutoring
,
Fillmore ISEE Tutoring
Nearby Tutors:
Malibu ISEE Tutors
,
Pacific Palisades ISEE Tutors
,
Oxnard ISEE Tutors
,
Woodland Hills ISEE Tutors
,
Santa Clarita ISEE Tutors
,
Thousand Oaks ISEE Tutors
,
Simi Valley ISEE Tutors
,
Ventura ISEE Tutors
,
Camarillo ISEE Tutors
,
Moorpark ISEE Tutors
,
Santa Paula ISEE Tutors
,
Agoura Hills ISEE Tutors
,
Calabasas ISEE Tutors
,
Port Hueneme ISEE Tutors
,
Fillmore ISEE Tutors
Call us today to connect with a top
ISEE tutor in Fountain Valley, CA
(310) 617-6847