Call Now to Set Up Tutoring:
(765) 810-0787
Private In-Home and Online Statistics Tutoring in Fortville, IN
Receive personally tailored Statistics lessons from exceptional tutors in a one-on-one setting. We help you connect with in-home and online tutoring that offers flexible scheduling and your choice of locations.
Recent Tutoring Session Reviews
"The student had some more homework today, which he worked on. It covered using the rational roots theorem and synthetic substitution to find rational roots of polynomial equations, followed by finding the irrational roots. He also used Descartes' rule of signs to find the number of possible positive and negative roots in equations. To end the day, we quickly covered some concepts and vocabulary for the chapter in preparation for an upcoming test that he said would likely be on Thursday."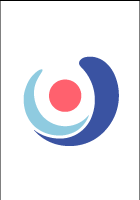 "The student had taken a quiz that day, so we looked over the next few sections. We practiced solving quadratic equations and solving systems of equations in three variables."
"The student had taken time on his own since last session to practice the topics we identified as being most important to review for the final. Before this session, he identified which topics were still giving him trouble. I spent one part of this session reviewing each trouble area with principles and examples. For each, I also had him work out some unique example problems to demonstrate understanding. He is now improving his knowledge of roots, rationalization, synthetic division, and other methods having to do with polynomials."
"The student had three homework questions that she needed help. We worked on those problems, which took up our entire session. The homework was working with estimation, and we discussed the differences in answers between estimation and exact calculation. Our next session will either be next Tuesday or after break."
"The student had three pages of worksheets to tackle for the next few days. All problems worked toward navigating in the slope intercept linear equation world: from graphs to equations, from standard equations to linear equations, finding y intercepts, slopes, x values, y values, independent and dependent variables, functions, and plotting coordinates on the graphs. She had lots to practice and work on."
"The student had to study for her quiz for tomorrow on unit rate and proportions. When I brought up the calculator and asked if she was allowed to use it, she stated that she felt that it was cheating so she doesn't always use it. I explained to her that it will only help her, and if she is allowed to use it, she really needs to. This could solve some of the problems that she is having on the fractions, decimals, and integer operations.

For the unit rate, she worked through 8 problems with me, and 2 on her own. With the proportions, she did 2 problems with me, and 3 on her own completely correct. She did some work by hand, and then used the calculator to divide. She solved for the correct answer all 3 times, and just needs to remember to write a label."
Nearby Cities:
Indianapolis Statistics Tutoring
,
Cincinnati Statistics Tutoring
,
Dayton Statistics Tutoring
,
Fishers Statistics Tutoring
,
Carmel Statistics Tutoring
,
Greenwood Statistics Tutoring
,
Lawrence Statistics Tutoring
,
Fairfield Statistics Tutoring
,
Plainfield Statistics Tutoring
,
Brownsburg Statistics Tutoring
,
Greenfield Statistics Tutoring
,
Beech Grove Statistics Tutoring
,
Zionsville Statistics Tutoring
,
Speedway Statistics Tutoring
,
Avon Statistics Tutoring
Nearby Tutors:
Indianapolis Statistics Tutors
,
Cincinnati Statistics Tutors
,
Dayton Statistics Tutors
,
Fishers Statistics Tutors
,
Carmel Statistics Tutors
,
Greenwood Statistics Tutors
,
Lawrence Statistics Tutors
,
Fairfield Statistics Tutors
,
Plainfield Statistics Tutors
,
Brownsburg Statistics Tutors
,
Greenfield Statistics Tutors
,
Beech Grove Statistics Tutors
,
Zionsville Statistics Tutors
,
Speedway Statistics Tutors
,
Avon Statistics Tutors
Call us today to connect with a top
Statistics tutor in Fortville, IN
(765) 810-0787