We are open Saturday and Sunday!
Call Now to Set Up Tutoring:
(765) 810-0787
Private In-Home and Online Math Tutoring in Fortville, IN
Receive personally tailored Math lessons from exceptional tutors in a one-on-one setting. We help you connect with in-home and online tutoring that offers flexible scheduling and your choice of locations.
Recent Tutoring Session Reviews
"The student had math homework, and we spent the full session going over these assignments. They involved word problems."
"The student had some homework to work on, which involved finding nth roots. He showed a good understanding of how to solve the problems, including how to rationalize the denominator where necessary."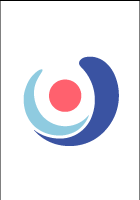 "The student had some homework. It focused on the slope-intercept form. She practiced identifying what the slope and y-intercept were in each equation. She used the equations to plot the first point and derive the next point from the slope. I reviewed the standard form and created some equations where she had to solve for y, including working through having the variables in a fraction."
"The student had some math lessons to get through on Monday, so we covered a state test review lesson on solving equations, perimeter, area, inequalities, integer addition, rational numbers, slope, and triangles. We also reviewed how to use algebra tiles and solve more complicated equations from her teacher's notes. She did have some trouble adding integers and made some small mistakes, but she seemed to improve with practice."
"The student had some Pre-Calculus problems relating to quadratic equations. The problems involved maximum area (given restrictions on the perimeter), the equation for the value of stock, multi-equations (piecewise functions), and other applications. He did a great job! He had no difficulty with this assignment."
"The student had some textbook homework she needed to get done -- a few problems mostly involving the addition rule of probability. We went over this rule, the complement rule, and a few other concepts for this assignment. She asked good questions and largely understood the concepts."
Nearby Cities:
Indianapolis Math Tutoring
,
Cincinnati Math Tutoring
,
Dayton Math Tutoring
,
Fishers Math Tutoring
,
Carmel Math Tutoring
,
Greenwood Math Tutoring
,
Lawrence Math Tutoring
,
Fairfield Math Tutoring
,
Plainfield Math Tutoring
,
Brownsburg Math Tutoring
,
Greenfield Math Tutoring
,
Beech Grove Math Tutoring
,
Zionsville Math Tutoring
,
Speedway Math Tutoring
,
Avon Math Tutoring
Nearby Tutors:
Indianapolis Math Tutors
,
Cincinnati Math Tutors
,
Dayton Math Tutors
,
Fishers Math Tutors
,
Carmel Math Tutors
,
Greenwood Math Tutors
,
Lawrence Math Tutors
,
Fairfield Math Tutors
,
Plainfield Math Tutors
,
Brownsburg Math Tutors
,
Greenfield Math Tutors
,
Beech Grove Math Tutors
,
Zionsville Math Tutors
,
Speedway Math Tutors
,
Avon Math Tutors
Call us today to connect with a top
Math tutor in Fortville, IN
(765) 810-0787