We are open Saturday and Sunday!
Call Now to Set Up Tutoring:
(817) 241-2404
Private In-Home and Online STAAR Tutoring in Fort Worth, TX
Receive personally tailored STAAR lessons from exceptional tutors in a one-on-one setting. We help you connect with in-home and online tutoring that offers flexible scheduling and your choice of locations.
Recent Tutoring Session Reviews
"The student and I had a good session. We had less test questions. I concentrated on giving the student basic concepts and asked him questions where he had to give me the answer as opposed to a multiple choice answer. It was good for me to understand what he really knew, and he showed much improvement over the last week. We went over a cross section and variety of financial information, and this was a very good way for him to learn. We went over some questions, but based off today's heavy studying of concepts and real life situations, I will give him tests during tomorrow's scheduled session."
"I worked with the student on the standardized assessment exam prep tonight. We also completed her spelling homework on irregular plurals. She did well and we will review some of the rules for forming the plural. For the standardized assessment exam prep, we worked on fractions and ordering them. We also worked on probability."
"The student reviewed percentages and areas for his math exam tomorrow. He appears know all the material, so he should do well on the exam."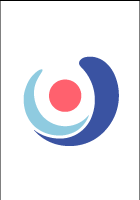 "We worked on state test reading passages. We went over test-taking strategies. We then discussed looking back in the passage for answers vs. from trying to answer the questions from memory."
"HW review, Essay review, math and writing section practice. The student has shown much improvement in the math section."
"Discussed reading comprehension tips and strategies when answering multiple choice questions in this field. Also covered Math practice problems."
"Worked on creating good paragraphs. Then began writing an essay based on yesterday's outline, including some editing."
"We went over the practice test that the student completed. She showed some improvement in her science skills over the past week, but she wanted more practice so we continued to work on those sections."
"During this session, I had the student start with completing practice questions where he had to alternate from writing verbs in present and past tense. He answered each question correctly and demonstrated that he fully understands the difference between present and past tense verbs. I then had him read another personal narrative. We approached the narrative in the same way that we did during our last session. He did a much better job reading aloud and not skipping over words. He also was a more astute close reader and made interesting observations about the essay. He pointed out all the sentences that raised the stakes of the story and also pointed out how the active dialogue in the story really moved it along. He did much better responding to the reading comprehension questions by going back to the text to support his answers. We concluded the session with some practice multiple choice questions that involved the employment of context clues to find the most similar word choice to replace the underlined word in a sample sentence. I had him underline each word or word set that related to the underlined word. Then he looked at his answer choices for the word which was most closely related to the words or context clues that he had identified. He did a great job with these questions and answered every question correctly. His reading comprehension skills are definitely improving. He is reading for pleasure outside of our sessions, and he told me he feels himself enjoying reading a lot more and is noticing things like point of view and imagery in his reading all on his own. Next session, I am going to introduce him to the expository essay and have him start practicing expository essay writing."
"We reviewed a practice test she had completed. We went over each question and the strategies used. Her homework was to do apostrophes, capitalization, and grammar."
"The student is preparing for his next test. We looked over the science portion, and the student seems clear on the questions we went over. We finished up with algebra."
"We reviewed math topics from their review packet, including square root, slope of a line, interest, and discounts. The student had a great comprehension of the material."
Nearby Cities:
Plano STAAR Tutoring
,
University Park STAAR Tutoring
,
Allen STAAR Tutoring
,
McKinney STAAR Tutoring
,
Irving STAAR Tutoring
,
Carrollton STAAR Tutoring
,
Garland STAAR Tutoring
,
Grand Prairie STAAR Tutoring
,
Arlington STAAR Tutoring
,
Dallas STAAR Tutoring
,
Denton STAAR Tutoring
,
Lewisville STAAR Tutoring
,
Richardson STAAR Tutoring
,
Frisco STAAR Tutoring
,
Flower Mound STAAR Tutoring
Nearby Tutors:
Plano STAAR Tutors
,
University Park STAAR Tutors
,
Allen STAAR Tutors
,
McKinney STAAR Tutors
,
Irving STAAR Tutors
,
Carrollton STAAR Tutors
,
Garland STAAR Tutors
,
Grand Prairie STAAR Tutors
,
Arlington STAAR Tutors
,
Dallas STAAR Tutors
,
Denton STAAR Tutors
,
Lewisville STAAR Tutors
,
Richardson STAAR Tutors
,
Frisco STAAR Tutors
,
Flower Mound STAAR Tutors
Call us today to connect with a top
STAAR tutor in Fort Worth, TX
(817) 241-2404