Call Now to Set Up Tutoring:
(817) 241-2404
Private In-Home and Online French Tutoring in Fort Worth, TX
Receive personally tailored French lessons from exceptional tutors in a one-on-one setting. We help you connect with in-home and online tutoring that offers flexible scheduling and your choice of locations.
Recent Tutoring Session Reviews
"Successfully got through the themes of the novel, reviewing important quotes, creating a character list for review, and working through random book-related questions that dove somewhat into specifics that might be asked on a test."
"The student and I worked some more on the basics today. We reviewed the worksheets she did for homework. She was having trouble with fractions and understanding how to find a whole number, or convert a mixed number to a improper fraction and vice versa. We did some problems with negative and positive numbers and negative and positive fractions. The we reviewed the vocabulary we learned on Monday, such as: irrational numbers, rational numbers, natural numbers, whole numbers, etc... Finally we ended by reviewing the concept of absolute values. I gave the student a few more worksheets to do for homework. I think we are making great progress and will continue to increase the student's knowledge of Algebra, as we establish a strong foundation for doing problems."
"We began with sight words to warm up.  The student then showed me a new colored overlay that a teacher had given him.  He expressed that words sometimes seem to move and wiggle on the page, and that the teacher had given him this to help with that.  He then read the book I had left, with the overlay.  He did the best reading he had ever done.  We were both very excited to see that this new tool was helping.  We then did a phonics spelling test, where he scored a 90.  I introduced a new phonics skill - y as a vowel.  I then retested him on the level 19 test that he had not passed two weeks before.  With the overlay, he passed in the "easy" range with only 5 errors!  I spoke with his teacher about the problems I have been seeing, the overlay, about how he needs to practice more, and his testing that is to be done at school."
"The student and I have finished our first chapter book. She is starting to show expression as she reads and pays noticeable attention to her punctuation marks. She is altering her voice according to the marks."
"This session was from Tuesday.  The student and I continue to work on her basic algebra skills during our sessions.  She continues to find her math class very easy and does not have any homework to complete during the week.  Since she is doing so well in her class, we work on concepts that she had trouble with in her Algebra I class, such as:  slopes, graphing linear equations, and functions.  We will continue to work on these concepts until she begins to take Algebra I again.  "
"We worked specifically on passages today. We annotated passages and I asked her to tell me the main points before she answered questions. We also stopped after every passage to absorb what skills she had learned."
"The student and I met for his final session today to finalize his essays and applications. He had not completed the online applications, so we found out after 2 hours of work together that he had four more essays to write. We were able to tweak one of his already written essays to answer one of the prompts, but he has three essays left to write himself. He also needed to request transcripts be sent to all 15 universities, and he emailed me later on Sunday night to say that was done. He now needs to bring in the forms to his teachers and counselors for certain schools. He also needs to request his ACT scores be sent to the 15 universities (he is however waiting for the results of the October ACT). We will continue to be in touch."
"Today, the student and I continued to work on his persuasive speech. We followed the Monroe method and also incorporated the Ethos, Pathos, and Logos elements in order to improve the effectiveness of the speech."
"The student and I went over her Math practice problems - she's very strong in Math and I don't think we need to spend much more time on this. We spent quite a bit of time on conceptual fractions problems and geometry (triangles, quadrilaterals, and circles). We also went over some new vocab and some reading comprehension. The student's vocabulary is very strong. In general, she's in excellent shape for the test."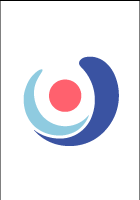 "We covered class material in depth including: work, energy (conservation laws), power, and efficiency. We went over more complicated problems pertaining to applying laws of conservation of energy and momentum together in one problem. I will get a copy of the practice exam for Physics and we will begin that in our next meeting."
"The student is improving in math. I would like him to do as MANY math practice sections of the assessment as possible before his test on. This way, he will be able to increase a significant amount before his test."
"We spent this meeting talking about what she hopes to accomplish and what she thinks she needs help with. We went over some basic strategies for each section of the test. She also wanted to know some good places to start studying for the test and we discussed things that she could do on her own, everyday, to improve her scores. She had not taken the GRE yet, nor had she really looked at the test, so I asked her to take at least part of a practice test before our next meeting."
Nearby Cities:
Plano French Tutoring
,
University Park French Tutoring
,
Allen French Tutoring
,
McKinney French Tutoring
,
Irving French Tutoring
,
Carrollton French Tutoring
,
Garland French Tutoring
,
Grand Prairie French Tutoring
,
Arlington French Tutoring
,
Dallas French Tutoring
,
Denton French Tutoring
,
Lewisville French Tutoring
,
Richardson French Tutoring
,
Frisco French Tutoring
,
Flower Mound French Tutoring
Nearby Tutors:
Plano French Tutors
,
University Park French Tutors
,
Allen French Tutors
,
McKinney French Tutors
,
Irving French Tutors
,
Carrollton French Tutors
,
Garland French Tutors
,
Grand Prairie French Tutors
,
Arlington French Tutors
,
Dallas French Tutors
,
Denton French Tutors
,
Lewisville French Tutors
,
Richardson French Tutors
,
Frisco French Tutors
,
Flower Mound French Tutors
Call us today to connect with a top
French tutor in Fort Worth, TX
(817) 241-2404