We are open Saturday and Sunday!
Call Now to Set Up Tutoring:
(214) 206-7940
Private In-Home and Online Spanish Tutoring in Forney, TX
Receive personally tailored Spanish lessons from exceptional tutors in a one-on-one setting. We help you connect with in-home and online tutoring that offers flexible scheduling and your choice of locations.
Recent Tutoring Session Reviews
"Two hours: one with each student. Sessions went well overall. Student 1 continues to make progress in both the practice test results and the accuracy and speed of correct responses during session. Student 2 continues to have difficulty working through to a solution by herself. She mostly answers correctly when I walk her through a question, keeping her on track."
"We discussed how to approach a scholar for an interview, how to create interview questions, and how to organize his paper based on proposed main ideas."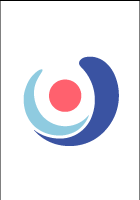 "Topics: We discussed Pulmonary physiology mostly, with some side questions into renal, cardio, and endocrine physiology. We also discussed Acid base disturbances and the compensatory mechanisms to over come those pH problems. Progress: This was a long session and I believe that I was able to help him understand some things he was a having a hard time grasping. He is a smart man so we are able to cover a lot of material in a short amount of time because he quickly grasps the material."
"Reviewed arithmetic operations with radicals, and she did the homework assigned to her on that topic and has made a great deal of progress. Introduced proportions and percentages and assigned more homework with radicals and percentages."
"Surveyed some elementary number theory and arithmetic to assess the student's experience, introduced commutative and associative properties of addition and multiplication, discussed Pythagoras's Theorem, practiced mental arithmetic with the 3n+1 problem, solved linear equations intuitively, introduced the additive cancellation law of equality."
"The students asked about a few of the problems they had for homework on fractional equations with variables and now are clear on how to solve. Then they worked on sheets involving linear equations where they found the slope, the y-intercept, and then graphed them. Some problems they had to solve for "y" to get the equation into the y=mx+b form.  Also, they found the slope given just two points. Other worksheets included finding percents and solving and graphing inequalities."
"We covered some more matrix topics, which included finding inverses and finding solutions to systems of equations with Gaussian elimination. He seems to get the idea of Gaussian elimination, so when he sees it again this year he'll be prepared."
"ACT math and reading; excellent work in reading, improvement in math; homework in ACT science assigned. Student is gaining confidence in both math and science, and displays excellent command of English and reading comprehension. Hit a few snags with trigonometric formulas, but got past it with memorization work."
"Today, we worked 3rd grade word problems from a different perspective. The student got to be the teacher while I intentionally worked problems incorrectly. Many times she corrected me along the way, sometimes at the end. She regularly walked me through making corrections. She appeared to really enjoy this critical thinking role play."
"The student has her German exam on Wednesday. We spent our session completing her study guide. The student is struggling with sentence formation, but we made some progress tonight. She must review vocabulary. We reviewed comparative/superlative forms of words, went over word order for nouns/pronouns, and also reviewed some vocab."
"Today I timed him for English and Math. He is still doing really well and is good finishing each section with more than enough time left over. Next week, we will try to complete three sections instead of two."
"Started 'Wally' yesterday, and used the workbook to assess skill level and review basics. The student left with an assignment to do the first several sections of test 1."
Nearby Cities:
Fort Worth Spanish Tutoring
,
North Richland Hills Spanish Tutoring
,
Haltom City Spanish Tutoring
,
Keller Spanish Tutoring
,
Hurst Spanish Tutoring
,
Burleson Spanish Tutoring
,
Cleburne Spanish Tutoring
,
Watauga Spanish Tutoring
,
Benbrook Spanish Tutoring
,
Saginaw Spanish Tutoring
,
Mineral Wells Spanish Tutoring
,
White Settlement Spanish Tutoring
,
Forest Hill Spanish Tutoring
,
Crowley Spanish Tutoring
,
Azle Spanish Tutoring
Nearby Tutors:
Fort Worth Spanish Tutors
,
North Richland Hills Spanish Tutors
,
Haltom City Spanish Tutors
,
Keller Spanish Tutors
,
Hurst Spanish Tutors
,
Burleson Spanish Tutors
,
Cleburne Spanish Tutors
,
Watauga Spanish Tutors
,
Benbrook Spanish Tutors
,
Saginaw Spanish Tutors
,
Mineral Wells Spanish Tutors
,
White Settlement Spanish Tutors
,
Forest Hill Spanish Tutors
,
Crowley Spanish Tutors
,
Azle Spanish Tutors
Call us today to connect with a top
Spanish tutor in Forney, TX
(214) 206-7940