We are open Saturday and Sunday!
Call Now to Set Up Tutoring:
(214) 206-7940
Private In-Home and Online Biology Tutoring in Forney, TX
Receive personally tailored Biology lessons from exceptional tutors in a one-on-one setting. We help you connect with in-home and online tutoring that offers flexible scheduling and your choice of locations.
Recent Tutoring Session Reviews
"Math: We worked on adding and subtracting two digit numbers. Reading: I started to test her to see which reading level she is on. We did not finish so hopefully next time I will have her final results. Writing: We continued to write short stories. I am just looking to see how she organizes her ideas in her writing. Since this is a new topic I am letting her explore her story ideas on her own and just helping her organize it. When I feel she is ready to move on, we will try to write more complex stories and I will be able to test her writing level. The levels I can explain after I test her."
"Went over basic pre-calc concepts, including simplify expressions, solving inequalities, equations of circles, quadratic functions, inverse functions, distance formula, and midpoint formula.  Successfully refreshed the student's memory of these topics.  Will likely begin to cover Calc in next session with focus on definition of limits and derivatives."
"The student and I worked on a journal entry in response to reading for one of her courses. We also did some initial research to brainstorm three potential term paper topics for that course. Finally, we revisited the write-up that for the poster project and began to plan for the portfolio term project for her Early Childhood class."
"The student and I went over more pre-calc. We spent the majority of our time working on tangent graphs and how to graph them. He is having trouble visualizing the graphs and translating them to the equation. I've been giving him equations to use as opposed to relying completely on graphs and visualizing, and it seems to be helping."
"The session with the student involved reviewing her Algebra homework and her Biology homework. In the Algebra homework, the session focused on looking into understanding coordinate mapping and sequence. The Biology part of the session involved reviewing concepts regarding gene expression (translation/transcription). She worked through the problems comfortably and finished all the assignments."
"The student worked on some practice problems for the three types of verbal questions - he got every sentence completion question right that he worked on, and did excellent on reading comprehension as well. He got about 80% of the synonyms questions rights. I think that we need one more session to really hone in on the few areas in math where he is still having trouble."
"Today we went over the basics of how the student's class is structured. We went over the main objectives and the expected course load. We evaluated the testing and quizzing schedule for each section/unit of the curriculum. We went over the time that will need to be spent on each and we discussed our relative session schedule as well. We went primarily over Chapters 6, 7, and 8 in the textbook, being careful to study all the specific items on the timeline that his teacher disseminated in class."
"In my first session with the student we worked on the essay. After going through what needs to be included in an essay and the general format, we read several sample essays together, and discussed what made them weak/strong. We then took a sample prompt and outlined it together, coming up with examples for it and three different prongs to structure a 3 paragraph essay. For homework she is to write the essay that we outlined together."
"The student and I reviewed for both his Chemistry and Pre-Calc finals. We reviewed previous Pre-Calc exams and reworked previously missed problems. In addition, we outlined questions for his in class Pre-Calc review. We covered the multiple choice exam question review packet for Chemistry."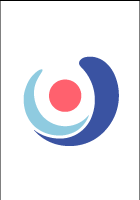 "7/23 - We finished the review questions for chapters 19 and 20, revised his vocabulary sentences, and played a game that reviews suffixes. We also played a word making game and read out loud for 10 minutes.
7/25 - I gave the student new words to work on from the last bit of the book. We reviewed the pronunciation of the previous vocabulary words and practiced saying the new ones. We also learned the definitions for each one. We played a word making game and read out loud for 10 minutes. His oral fluency has improved a lot in the last year!
7/30 - We practiced our new vocabulary words. He knows about half and will know the rest by Thursday. We made flashcards to help him practice them more easily. We played a word making game and read out loud for 15 minutes. We are almost halfway through the book! When we're done with this series, we will try some other books from the same author."
"Today was our second session. It went well. I recommended to her mother that she work on the multiplication table slowly and in five minute increments so that she can memorize them. She and I also worked on her reading. She is a good reader. One thing that I noticed is that she focuses better when she is reading something that she really likes (in this case it was a book on Dracula) and can talk and interact with someone who is reading it as well. I think that it helps her to understand what she is reading as well as give her an outlet to let her switch-up what she is doing. She is very excited about learning and I think that I can help her to be a great learner."
"The student read a passage by herself and answered some questions about the passage. She also identified some words to add to our word wall. Improving her vocabulary is really helping her with her reading. We also took our words from our word wall and made a Bingo game. Her reading is coming along and we need to work more on her fluency."
Nearby Cities:
Fort Worth Biology Tutoring
,
North Richland Hills Biology Tutoring
,
Haltom City Biology Tutoring
,
Keller Biology Tutoring
,
Hurst Biology Tutoring
,
Burleson Biology Tutoring
,
Cleburne Biology Tutoring
,
Watauga Biology Tutoring
,
Benbrook Biology Tutoring
,
Saginaw Biology Tutoring
,
Mineral Wells Biology Tutoring
,
White Settlement Biology Tutoring
,
Forest Hill Biology Tutoring
,
Crowley Biology Tutoring
,
Azle Biology Tutoring
Nearby Tutors:
Fort Worth Biology Tutors
,
North Richland Hills Biology Tutors
,
Haltom City Biology Tutors
,
Keller Biology Tutors
,
Hurst Biology Tutors
,
Burleson Biology Tutors
,
Cleburne Biology Tutors
,
Watauga Biology Tutors
,
Benbrook Biology Tutors
,
Saginaw Biology Tutors
,
Mineral Wells Biology Tutors
,
White Settlement Biology Tutors
,
Forest Hill Biology Tutors
,
Crowley Biology Tutors
,
Azle Biology Tutors
Call us today to connect with a top
Biology tutor in Forney, TX
(214) 206-7940