We are open until 8pm!
Call Now to Set Up Tutoring:
(214) 206-7940
Private In-Home and Online Writing Tutoring in Forest Hill, TX
Receive personally tailored Writing lessons from exceptional tutors in a one-on-one setting. We help you connect with in-home and online tutoring that offers flexible scheduling and your choice of locations.
Recent Tutoring Session Reviews
"Today we completed yesterday and today's homework, reviewed the two Level B books (he could read them on his own!) and strategies from the last session, drew a visual representation of a trick that I taught him to help distinguish between b and d,and worked on some more unknown words."
"The student asked me questions about muscle function and capillaries from her medical school physiology course. We plan to keep meeting for the duration of the course.We have rescheduled our next meeting for Jan. 15 at noon."
"Today we worked through a homework assignment and class notes. The material covered the unit circle and coterminal radians. She seemed to catch on to the material quickly and understood it more after our session."
"Reviewed electricity and magnetism, conduction, induction, Coulomb's law, electric field, electric potential, electric potential energy, magnetic fields, magnetic field strength, force, parallel and series circuits with resistors, capacitors, and inductors, Lenz's law, Gauss' law, and Faraday's law"
"Within this session I gave the student a diagnostic timed SAT writing sample. Prior to giving him the essay I went over in detail what is to be expected on a SAT writing essay. After he wrote the essay, I went over it with him in detail and gave him suggestions on how to improve his writing. Afterwards I gave him vocabulary words that he should be focusing on for the test."
"Today we worked on 2-dimensional motion problems, including time to reach peak, time to reach ground, range covered, height of peak, location at given time, and vector components.  It was a good session covering new material for Melissa.  We will be meeting again on Wednesday to continue catching up."
"Tonight we worked on another English paper about for the student's "Great People" assignment. We managed to complete the first 2/3 with the time we had.  We reviewed the content of the paper; it was the student's job to do the in-text citations.  "
"Today the student and I worked on literature, social studies, and math. For literature, he needed some help working through his reading response journal. We discussed the necessity of writing information down. He has great ideas, but he needs to make sure they all get down on paper. In social studies, we worked on another essay. I noted that he creates an outline with ideas and points. We looked over the paper to remedy sentence. Lastly, we continued to work on a math assessment."
"The student and I met for a bit longer this time to study for her exam in Algebra II. I feel like she is very prepared after we started at the beginning again and ran through how everything coordinated."
"The student and I worked on a research paper for his history class that is due later this month. He needed help finding his sources. We were able to find him good sources, and next he will begin working on narrowing these sources down and writing the actual paper."
"The student and I began the session with 4 trails of division with no remainders to check fluency. We focused on working the problems out in her head without using her fingers and without using the white board. She did a great job. She also practiced solving 3 digits by 2 digit division problems with remainders. She did lesson 2 in Summer Language Skills Sharpener. The lessons focus was determining the amount of syllables in each word along with interrupting graphs."
"We previewed parametric equations, since the student is nervous about the topic and has heard it's the hardest in pre-cal. We also covered logarithms and exponents, which the student is much more comfortable with than most students are. The one stumbling block has been change of base formula, so we worked several problems to straighten it out for her."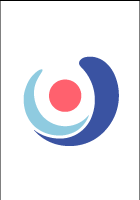 Nearby Cities:
Fort Worth Writing Tutoring
,
North Richland Hills Writing Tutoring
,
Haltom City Writing Tutoring
,
Keller Writing Tutoring
,
Hurst Writing Tutoring
,
Burleson Writing Tutoring
,
Cleburne Writing Tutoring
,
Colleyville Writing Tutoring
,
Watauga Writing Tutoring
,
Benbrook Writing Tutoring
,
Saginaw Writing Tutoring
,
Mineral Wells Writing Tutoring
,
White Settlement Writing Tutoring
,
Crowley Writing Tutoring
,
Azle Writing Tutoring
Nearby Tutors:
Fort Worth Writing Tutors
,
North Richland Hills Writing Tutors
,
Haltom City Writing Tutors
,
Keller Writing Tutors
,
Hurst Writing Tutors
,
Burleson Writing Tutors
,
Cleburne Writing Tutors
,
Colleyville Writing Tutors
,
Watauga Writing Tutors
,
Benbrook Writing Tutors
,
Saginaw Writing Tutors
,
Mineral Wells Writing Tutors
,
White Settlement Writing Tutors
,
Crowley Writing Tutors
,
Azle Writing Tutors
Call us today to connect with a top
Writing tutor in Forest Hill, TX
(214) 206-7940