Call Now to Set Up Tutoring:
(617) 947-9800
Private In-Home and Online Pre-Calculus Tutoring in Fitchburg, MA
Receive personally tailored Pre-Calculus lessons from exceptional tutors in a one-on-one setting. We help you connect with in-home and online tutoring that offers flexible scheduling and your choice of locations.
Recent Tutoring Session Reviews
"Today we focused mainly on pre-calculus to prepare the student for her pre-calculus exam. We devised methods to remember trigonometric functions and identities. In physics, we focused on using acceleration to solve vector equations."
"The student and I read through the Chapter 3 learning objectives and worked example problems on any he was unfamiliar with. I also kept a formula sheet as we went and left it for him as a reference."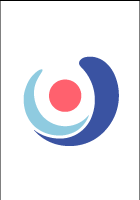 "We covered z score, sums of arithmetic and geometric sequences, as well as finding the nth term."
"We went over how to substitute polynomials to work with expressions we are familiar with factoring. Then we went over how to turn that into a quadratic times a linear equation. After a few times, the student was able to do the problem a lot easier."
"The student started a new unit on trigonometric functions. Today we worked on angles in a unit circle and how to convert between degrees and radians. We also reviewed how to find complementary and supplementary angles. She remembers this well from Algebra 2, so she did not have a problem. I moved forward and reviewed with her all the angles of the unit circle, how to construct them, and how to find the points of the unit circle using trigonometric functions."
"We started working on material for Trig functions. We worked on some material on converting between radians and degrees, and the ratio definition of sine, cosine, and tangent. We did a little work on the idea of the unit circle."
Nearby Cities:
Connecticut Pre-Calculus Tutoring
,
Waterbury Pre-Calculus Tutoring
,
Albany Pre-Calculus Tutoring
,
New Britain Pre-Calculus Tutoring
,
Bristol Pre-Calculus Tutoring
,
Meriden Pre-Calculus Tutoring
,
Troy Pre-Calculus Tutoring
,
Torrington Pre-Calculus Tutoring
,
Naugatuck Pre-Calculus Tutoring
,
Cohoes Pre-Calculus Tutoring
,
Watervliet Pre-Calculus Tutoring
,
Rensselaer Pre-Calculus Tutoring
,
Mechanicville Pre-Calculus Tutoring
,
Averill Park Pre-Calculus Tutoring
,
Albany County Pre-Calculus Tutoring
Nearby Tutors:
Connecticut Pre-Calculus Tutors
,
Waterbury Pre-Calculus Tutors
,
Albany Pre-Calculus Tutors
,
New Britain Pre-Calculus Tutors
,
Bristol Pre-Calculus Tutors
,
Meriden Pre-Calculus Tutors
,
Troy Pre-Calculus Tutors
,
Torrington Pre-Calculus Tutors
,
Naugatuck Pre-Calculus Tutors
,
Cohoes Pre-Calculus Tutors
,
Watervliet Pre-Calculus Tutors
,
Rensselaer Pre-Calculus Tutors
,
Mechanicville Pre-Calculus Tutors
,
Averill Park Pre-Calculus Tutors
,
Albany County Pre-Calculus Tutors
Call us today to connect with a top
Pre-Calculus tutor in Fitchburg, MA
(617) 947-9800